LOS ANGELES , August 5, 2022 (Industry Intelligence Inc.) –
Designer creates luxury purses inspired by standard shipping boxes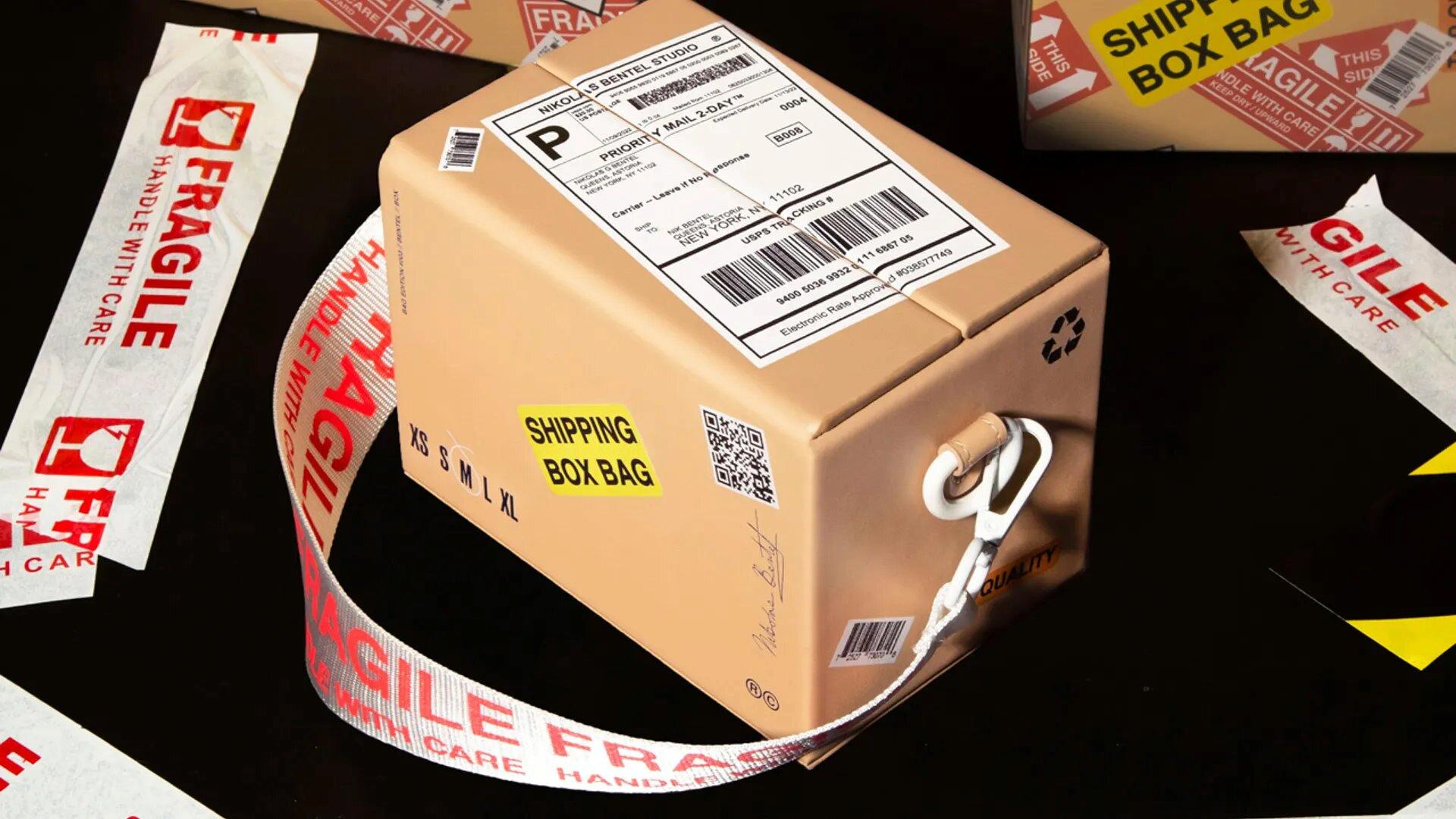 A new line of vegan leather purses fashioned after the plain and simple aesthetic of a brown paperboard box is bringing a new sense of satire to the fashion space. Created by New York-based artist and designer Nik Bentel, the purses open similarly to standard shipping boxes thanks to a magnetic closure and feature a white carrying strap that states, "Fragile: Handle with Care." The bags are available either with UV printed shipping label stickers or as an unadorned box with separate stickers so the buyer can customize their own package. Priced at $199 and with 100 units made, the entire line has already sold out, demonstrating that packaging, even in its plainest form, can be a powerful influence on consumers. And Bentel is no stranger to unusual packaging-inspired creations. In August 2021, stemming from his early pandemic experience of eating tons of pasta at home, Bentel launched a line of leather purses based on the look of Barilla pasta boxes.
The primary source of this information is The Dieline

Unhealthy snacks come in absurdly literal packaging
When you look at a bag of FFUPs puffs, you know exactly what you're getting—a delicious and unhealthy snack. The design, created by Day Job, includes the phrases "Not Healthy" and "Tasty Tubes" placed prominently across the front of the bag along with a graphic of a single puff with a smiley face. "FFUPs is a brand that has the confidence to run with copy that other brands wouldn't, and that kind of friendly, weird, absurd voice resonates with certain people," said Rion Harmon, co-founder and creative director of Day Job in an interview with The Dieline. The bags also feature soft pastel hues that mirror the taste of each flavor, such as a pastel green for the Semi-Historic Sour Cream & Onion flavor and pastel yellow for Grocery Store Cheddar. "We wanted the colors to feel approachable and gender-neutral, the opposite of the sort of 'extreme' look of Doritos. That approachableness, the soft, friendly vibe, makes the blunt and eccentric copy all the more absurd," Harmon added. With its cheeky design, Day Job manages to create packaging and branding that's both distinctly literal and loaded with personality.
The primary source of this information is The Dieline

Label pokes fun at wine-making traditions with guillotine motif
The guillotine is one of the most recognizable and terrifying symbols of the French Revolution. Having a wine label that looks to be sliced by one may seem like an odd design choice, but for Nobles i Guillotines wine, it makes complete sense. The idea behind the motif was to reflect the unique and historical wine-making method used by the brand while simultaneously reflecting its bold, "unapologetic" character. To that end, Barcelona-based studio Atipus opted to poke fun at the tradition of naming wines after aristocrats by turning to the French Revolution—the "most emblematic movement of people against power." As if sliced by the guillotine itself, the label exhibits a clean tear that distorts its words, resulting in a jaunty, asymmetrical look. As described by Eduard Duch, co-founder of Atipus, the cut "works as a physical and metaphoric representation of breaking with the established." Prior to the Nobles i Guillotines label, a similar sliced look was used for Cutthroat Gin, albeit with a different thematic tie-in. Taking inspiration from Jack the Ripper, the brand's matte black glass bottle featured a slashed design along with a macabre illustration of a straight razor.
The primary source of this information is It's Nice That
* All content is copyrighted by Industry Intelligence, or the original respective author or source. You may not recirculate, redistrubte or publish the analysis and presentation included in the service without Industry Intelligence's prior written consent. Please review our terms of use.