October 2, 2023 (press release) –
Several rare insects that thrive on old hardwood have been discovered on SCA land in the municipalities of Boden and Luleå. The insects were registered in three areas that are rich in deciduous trees during an inventory carried out by the insect expert Lars-Ove Wikars at the request of SCA.
During the inventory, about 40 hardwood stands were visited in one of the SCA's ÅGP (Action Plan) landscapes. SCA has designated ten landscapes as ÅGP landscapes, due to their high concentration of certain ÅGP species – species that require specific habitat conditions and need particular management interventions. ÅGP species are included in a national action plan (ÅtGärdsProgram, thus the Swedish abbreviation, ÅGP) created by the Swedish Environmental Protection Agency. A total of 30 ÅGP species are included as part of SCA's commitment to protect 200 species.
The inventory focused on certain clusters of SCA's voluntary set-asides in the ÅGP landscape, which comprised the Ljuså, Aldersnäs and Snöberget areas. The areas are adjacent to the Storhuvudet, Snottermyrberget and Snöberget nature reserves.
"These areas are known for having high conservation values linked to deciduous trees, and we have conducted some nature conservation measures in some parts while other parts are untouched. The inventory focused on species of insects classified as ÅGP species. The species are included in the Swedish Environmental Protection Agency's action plans 'Beetles on birch wood in Norrland' (Sv. Skalbaggar på björkved i Norrland) and 'Endangered species on aspen in Norrland' (Sv. Hotade arter på asp i Norrland)," explains Mariana Jussila-Wahlberg, SCA's nature conservation expert in Norrbotten.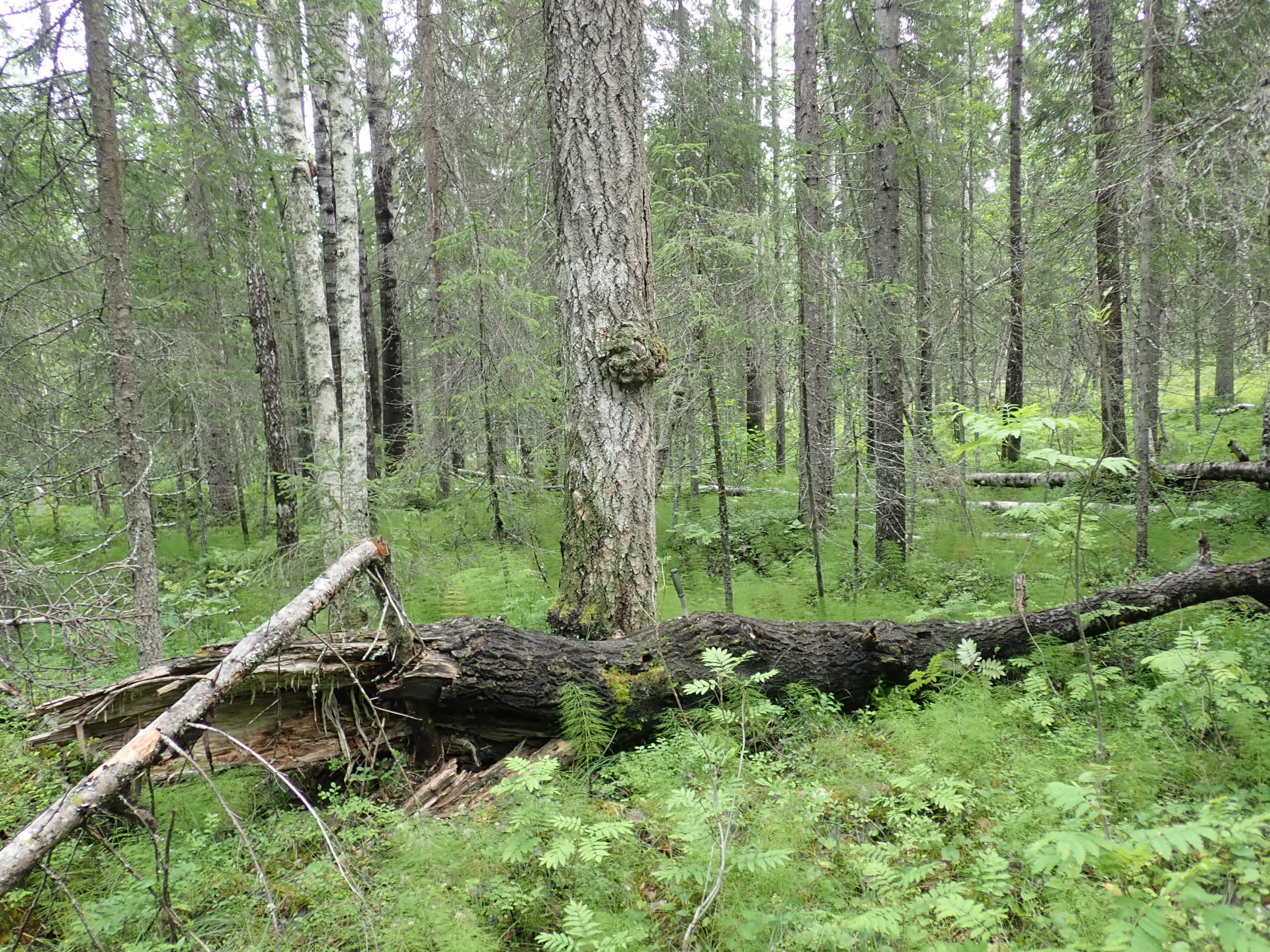 Successful inventory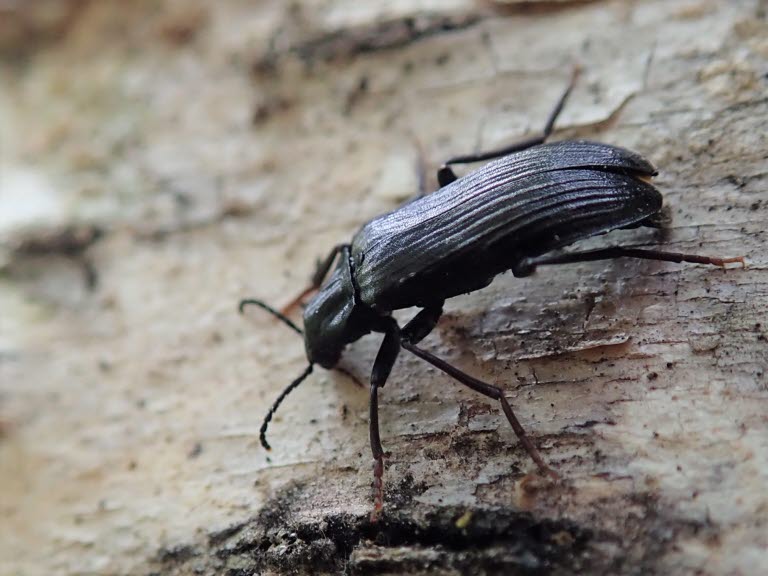 During eight days in August, various insects were registered in the areas, mainly based on trails and larvae observations. During the inventory, a large number of other species were also registered, such as various lichens, fungi and birds. And it was a successful inventory.
Lasse Wikar's summary contains more than 200 observations of species of interest in nature conservation and 32 observations of species included in the two action plans. These included the extremely rare Xylomya czekanovskii as well as the spider beetle, Melandrya dubia and Upis ceramboides.
"This is good news. We suspected Xylomya czekanovskii could still be inhabiting our land and now we know that we actually have two populations. It was great to learn that we also have Melandrya dubia and Upis ceramboides in our forest," says Mariana.
In addition, approximately 50 non-findings were registered, which means suitable wood substrate or habitats were available but no species were found during the inventory.
Short-spored jelly lichen was also found during the inventory. This is not an insect but is part of the ÅGP program "Endangered species on aspen in Norrland." The lichen is more widespread than the insects and it is the only species that was recorded in all three landscapes.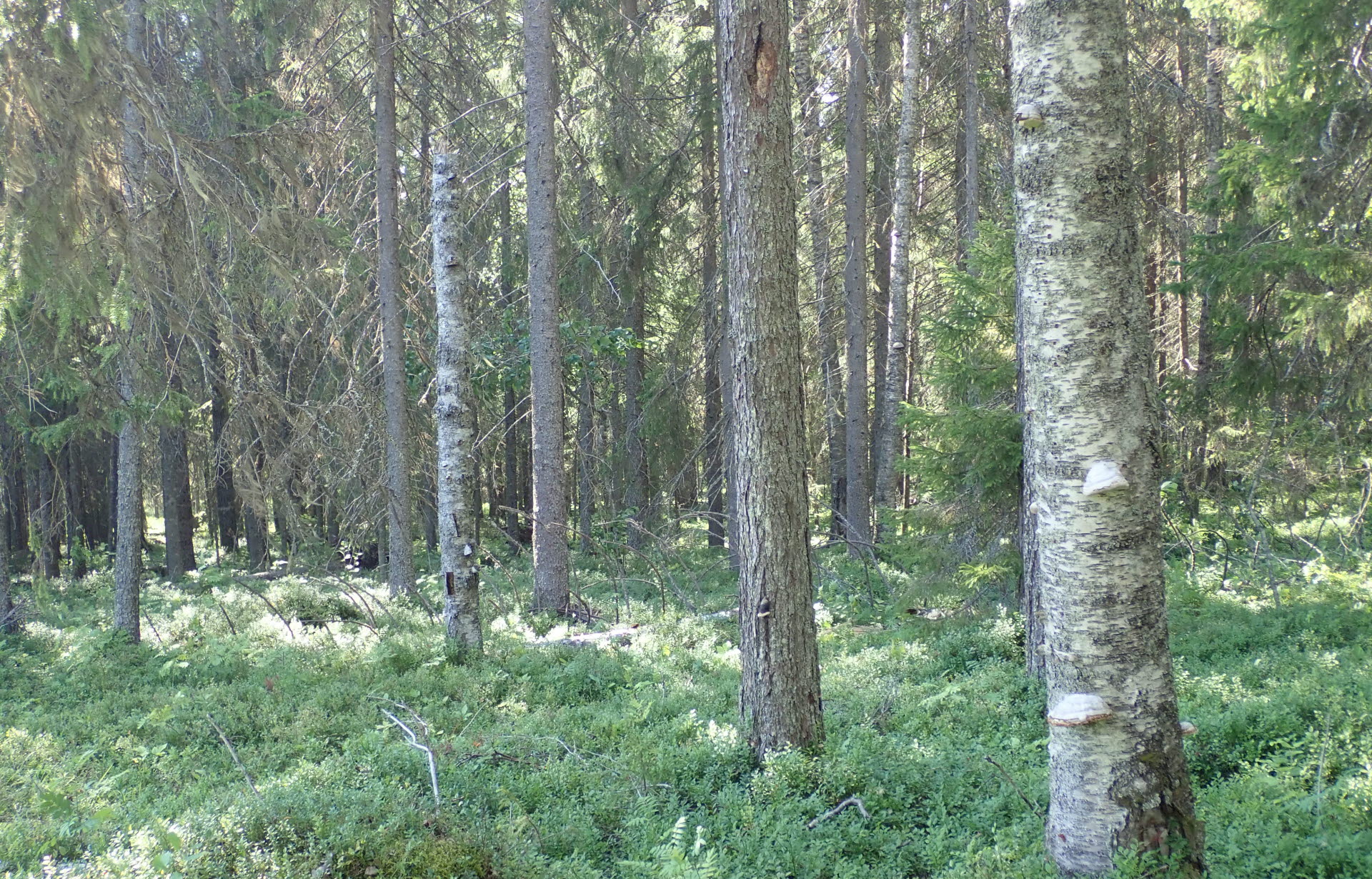 Make a difference
"Our aim is to focus our nature conservation efforts to benefit ÅGP species present in well-defined landscapes on SCA's land holdings. This focus will allow us to better adapt nature conservation management and other measures so they make a real difference for the species in the landscape that require most protection."
However, Lasse Wikar observes in his report that many species are present in highly fragmented, scattered populations. This means the spread within the landscapes has partially or entirely ceased and that spreading is only taking place within and into the adjacent stand.
"In his report, Lasse writes that the high degree of fragmentation combined with the extremely high conservation value in the landscapes, which are unique for the country as a whole, impose considerable demands on planning, locating and implementing nature conservation measures. It's as simple as that, we must do the right thing at the right location," says Mariana.
Valuable knowledge
SCA has gained new and value knowledge as a result of the inventory about rare and sensitive insects, and the study also confirmed that the company is concentrating on the right areas to protect.
"Lasse has also given us suggestions for measures that could benefit the species. These include careful nature conservation thinning of spruce to encourage aspen tree growth in places where spider beetles thrive or retaining areas of old birch trees to secure a habitat for Melandrya dubia," says Mariana, adding:
"We know nothing about the species present in the adjacent nature reserves. However, if the county administrative board were to conduct its own inventory we could collaborate to offer even better protection for the species inhabiting the adjoining land.
Photo: Lars-Owe Wikars
* All content is copyrighted by Industry Intelligence, or the original respective author or source. You may not recirculate, redistrubte or publish the analysis and presentation included in the service without Industry Intelligence's prior written consent. Please review our terms of use.