October 11, 2023 (press release) –
September 18, 2023 Andrew Moore 4-min. read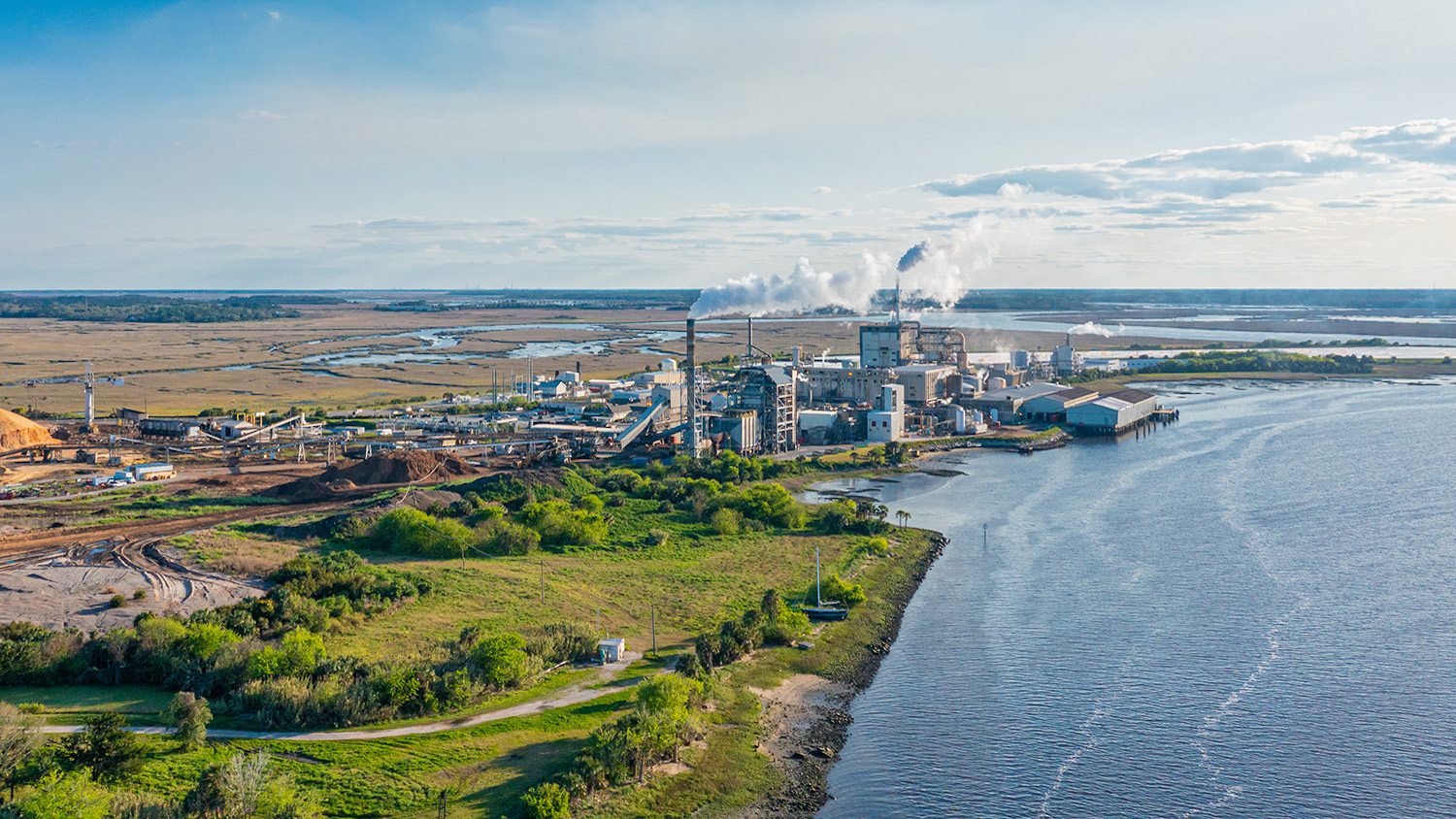 Researchers from the NC State Department of Forest Biomaterials have been selected to lead a multi-institutional project aimed at reducing greenhouse gas emissions in the pulp and paper industry. The project is supported by a $2.6 million grant from the U.S. Department of Energy's Industrial Efficiency and Decarbonization Office.
"The Department of Forest Biomaterials is uniquely equipped to lead this project due to its deep expertise in the pulp and paper industry, particularly in the innovation and development of new products. The profound knowledge and hands-on experience in the industry will be a linchpin in pioneering sustainable solutions through this project," said Sunkyu Park, a professor of forest biomaterials at NC State.
Park is leading the project at NC State alongside Richard Venditti and Hasan Jameel, both professors of forest biomaterials, and Meg Blanchard, a professor of science education. Other collaborators include the National Renewable Energy Laboratory, the University of Kentucky, Washington State University, and Sappi.
As part of the project, the researchers will develop an alternative to the energy- and emissions-intensive kraft process of transforming wood into wood pulp. Wood pulp is a soft, wet, shapeless substance composed of wood fibers derived from softwood and hardwood trees. It is used in the manufacture of paper and other products.
The kraft process involves mixing wood chips in a solution of sodium sulfide and sodium hydroxide at an elevated temperature and pressure. While this process is widely used in the pulp and paper industry, it releases a significant amount of carbon dioxide into the atmosphere, largely due to the use of recovery boilers.
A recovery boiler is a piece of equipment that burns the chemicals and lignin residue remaining after the pulping process. This not only prevents the substances from discharging into lakes and rivers but also produces steam that is used to generate electricity and heat for kraft processes.
Of the 1.3 million tons of carbon dioxide emissions generated by a typical pulp and paper mill in the U.S. every year, more than 65% of those emissions stem from the use of a recovery boiler. And even though the carbon dioxide is derived from the burning of natural sources, it still contributes to the overall emissions of the production process.
"It represents a significant portion of the industry's carbon emissions, underscoring a critical area for potential improvements in reducing the industry's overall carbon emissions," Park said.
Park and his collaborators want to reduce the carbon footprint of kraft pulping by replacing the recovery boiler with a process that utilizes deep eutectic solvents. Deep eutectic solvents (DES) present as clear liquids and contain a mixture of two or three chemical compounds that can dissolve lignin, the glue-like substance that binds fibers within the cell walls of plants.
Deep eutectic solvents are non-toxic, inexpensive, easy to prepare, and can be made from entirely bio-based compounds, according to Park. DES-based pulping is ultimately more sustainable compared to conventional methods as it requires less energy, reducing fossil fuel consumption.
"Avoiding the use of a recovery boiler not only prevents carbon emissions stemming from lignin combustion but also allows lignin to be repurposed to produce bio-based chemicals and products, creating an additional avenue for revenue and carbon offset," Park said. "This approach makes the pulp and paper production process more sustainable and potentially more economical."
Park and his collaborators plan to focus their efforts on creating a DES-based pulping process that's sulfur-free. Kraft pulping produces sulfuric gases called "total reduced sulfur." These gases can impact the air quality of communities and impact human health, with low-level exposure causing headaches, fatigue and nausea.
The researchers also plan to combine the DES-based pulping with a chlorine-free bleaching process. Many kraft pulp mills bleach wood pulp with chlorine dioxide in order to reduce the amount of residual lignin. This process not only lightens the color of the pulp for papermaking but also improves its durability. Unfortunately, it can increase emissions of carbon monoxide and methanol, both of which are byproducts of using and producing chlorine dioxide.
"Removing sulfur and chlorine from the DES-based pulping process is key to reducing environmental pollution," Park said. "Furthermore, sulfur-free lignin can open doors to a larger market, fostering the development of superior products with an expansive range of applications, thus offering a commercial advantage to businesses leveraging this innovative approach."
Park added, "It essentially marks a step towards a greener and more economically vibrant future for the pulp and paper industry."
If successful, the DES-based pulping process could result in a 35% reduction in carbon intensity compared to traditional kraft pulping, providing pulp and lignin for bio-based materials, chemicals and biofuels, which would further reduce greenhouse gas emissions through the displacement of fossil fuel-based products.
The researchers will also allocate about 10% of the project's budget to the support of diversity, equity and inclusion initiatives to raise awareness of bioproducts and the bioenergy industry among high school students in North Carolina and beyond.
This article was originally published by CNR News.
* All content is copyrighted by Industry Intelligence, or the original respective author or source. You may not recirculate, redistrubte or publish the analysis and presentation included in the service without Industry Intelligence's prior written consent. Please review our terms of use.