January 31, 2023 (press release) –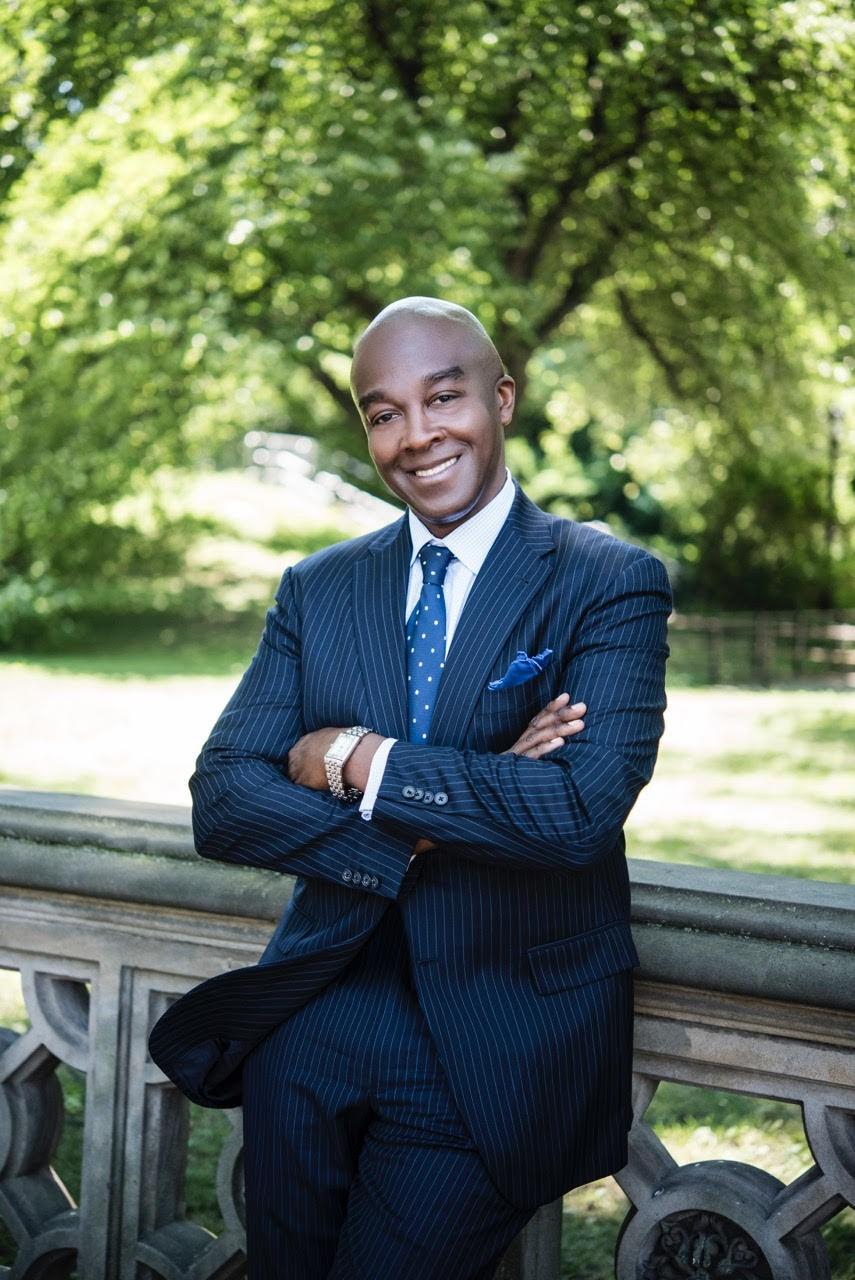 Perfumer Michael R. Carby has created some of Bath & Body Works' most-loved fragrances, including Cactus Blossom, Sun Washed Citrus, Eucalyptus Rain and Beach Weather. In honor of Black History Month, we're highlighting Carby, his inspirations and his innovative work in this field.
Carby is a perfumer at the Givaudan fragrance house, a key Bath & Body Works partner. His work resonates around the globe, in the universal language of fragrance.
How did you get started?
I first joined the fragrance industry in 1993 working as an analytical chemist for the Egyptian company, KATO Flavors & Fragrances. My primary responsibilities were to analyze the molecular constitution of essential oils and fragrances. Through my curiosity and a newfound passion for the creative side of the industry, I began working more and more on creative fragrance development and grew to love perfumery.
Was there anyone who helped you along the way?
There have been several wonderful individuals who have structured my career. Ultimately, Givaudan President and CEO Gilles Andrier and his wife Master Perfumer Daniela Andrier granted me the opportunity to join the creative sector of our organization. The belief and trust extended was not only exhilarating but heartfelt. I consider Mr. and Mrs. Andrier true pioneers of diversity in the field.
Outside of the work you've done with Bath & Body Works , you've been instrumental in some fun, noteworthy products like working with the artist Drake on his signature scent. What do you love most about what you do?
It has been said, "When your fragrance is mentioned in a rap song, you have truly created something special." For me, the creative process is a dance between an empirical science and the subjectivity of art. It's amazing to see certain fragrances grow, from something personal, to becoming a movement. I most enjoy evaluating ingredients, accords and fragrances with the individuals who have asked for my mentorship.
You share that your background in Jamaica helped open a new world for you. Can you share more?
I was born and raised in Stoke-on-Trent, an industrial city in the English Midlands famous for its pottery and bone china. My parents first introduced my older brother, sister and I to their homeland in Jamaica in 1977. Comparing the steel and concrete of an industrialized European nation, the cow fields soaked with chimney soot and hard rain, to a Caribbean rainforest filled with lush fruits and mosquitoes was quite a life-changing experience.
Can you share anything with us about your unique approach to fragrance development?
My strategies for development may differ from others due to my unique journey through the industry, navigating the scientific principles of fragrance chemistry while superimposing an interpretation of olfactory beauty and perfection. I was not classically trained but was surrounded with essential oils and ingredients from every corner of the world. I would never compare my creative prowess to the late and great Jimi Hendrix , but sometimes an individual is able to synthesize a harmonic pattern with only an instrument, devoid of sheet music and formal instruction. Risk-taking and passion-sharing might best describe the end product of my creative agenda.
Having a mentor was an important part of helping you get where you are today. How important is mentoring the next generation of fragrancers to you?
Mentorship is a partnership — the sharing of thoughts and ideas amongst individuals who might not always define the characteristics and descriptions of scent similarly. I often tease those who I mentor that I am learning more from them than they could possibly learn from me. Each generation has to be given the guidance and opportunity to express their creativity based upon the experience of a good mentor and the freedom to evolve.
What do you hope for the future of your field?
I hope to see growth within our industry — an industry where the beauty of each creation and creator is reflective of the diversity of ingredients which when blended brings joy and happiness to each and every soul. I hope to be an ambassador of this purpose and continue to evolve a fragrance culture with the young and soon-to-be superstars of the industry.
Bath & Body Works is committed to developing the next generation of perfumers. We're proud to support the American Chemical Society (ACS) Scholars Program which awards renewable scholarships to undergraduate students from historically underrepresented groups majoring in chemistry-related disciplines. The Bath & Body Works Foundation is donating $170,000 to support the ACS Scholars Program's mission and help open doors for the next generation of chemists to pursue perfumery or wherever their passion for chemistry takes them.
Distribution Settings Markup
Date and Time are ET. We may take up to two hours to approve confirmed content. Content is reviewed for publishing: Monday-Wednesday 8 a.m. -8 p.m. ET , Thursday-Friday 8 a.m. -6 p.m. ET
Layout Advanced Publish on CSRWire On
* All content is copyrighted by Industry Intelligence, or the original respective author or source. You may not recirculate, redistrubte or publish the analysis and presentation included in the service without Industry Intelligence's prior written consent. Please review our terms of use.