ESPOO, Finland , October 7, 2022 (press release) –
Suominen's nonwovens are typically used in wipes, but if we let our imagination run wild, what else could the material be turned into? We found out when Suominen collaborated with Aalto University School of Arts, Design and Architecture on an Experimental Design project with Master's students in the Department of Design. The collaboration lines up perfectly with Suominen's vision to be the frontrunner for nonwovens innovation and sustainability.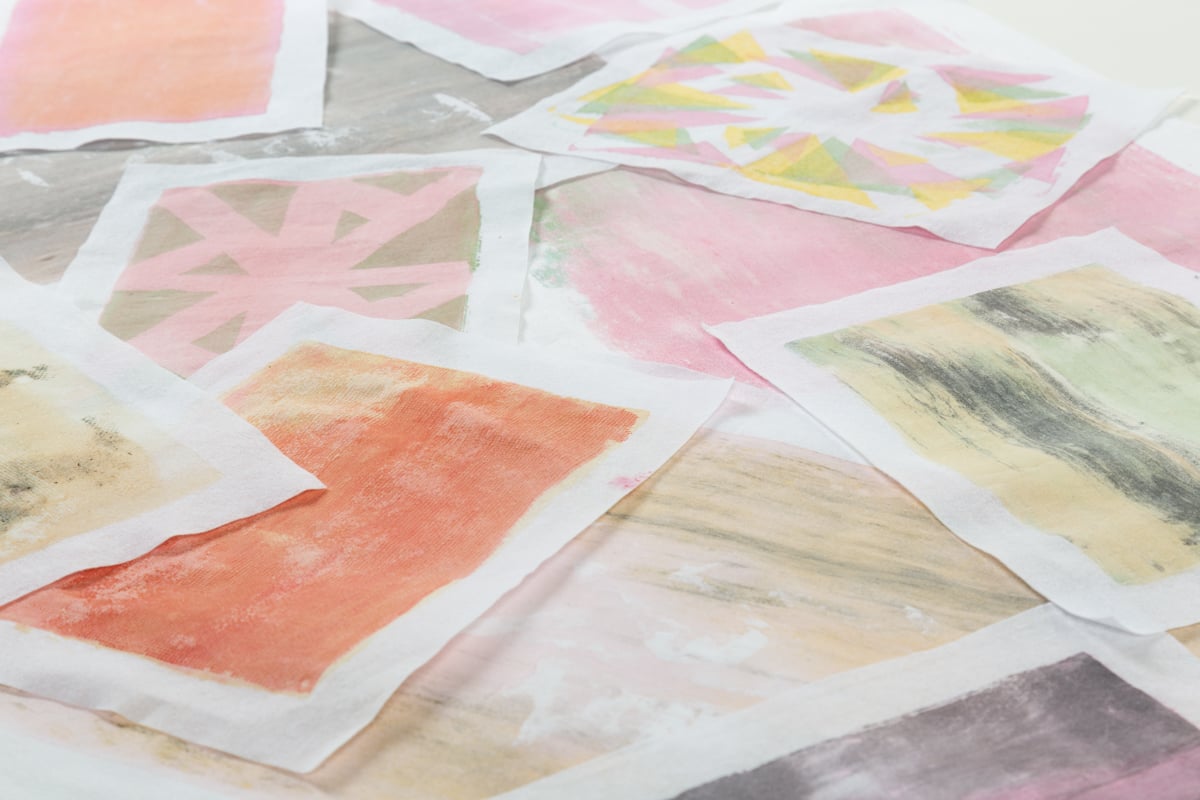 GET DIRTY WITH SOAP! BY SONJA DALLYN & ANASTASIYA YURIEVNA GRACHOVA, PHOTOS: ESA KAPILA
The course allowed the students to research and experiment with Suominen's nonwovens without any limitation. During the course, the students conducted systematic lab-based explorations discovering and developing experimental approaches – which they later implemented in their design process – and novel concepts.
One of the focus areas was the future of cleaning and household applications. "The collaboration with Suominen gave the students an excellent opportunity to challenge the traditional boundaries in a real-life context", says Anna van der Lei, Lecturer in Contemporary Design at School of Arts, Design and Architecture.
Suominen provided a wide range of nonwovens for the students, including nonwovens from our sustainable product portfolio. "We wanted to see ideas that were out of the box. It was amazing to see how the students came up with such a variety of results. Our aim was to broaden the view of what nonwoven can be used for. The collaboration demonstrated that nonwoven, as a material, is suitable for so many different kinds of concepts and applications," says Noora Rantanen, Manager, Sustainability & Marketing at Suominen.
Get dirty with soap!
by Sonja Dallyn & Anastasiya Yurievna Grachova
Get dirty with soap! is an innovative way to add value and color to single use nonwovens. The project explored the idea of printing a colored soap layer directly onto hygiene wipes, creating a smooth hand washing experience. The soap image gradually fades as the wipe foams, thus encouraging the user to wash their hands for a longer time.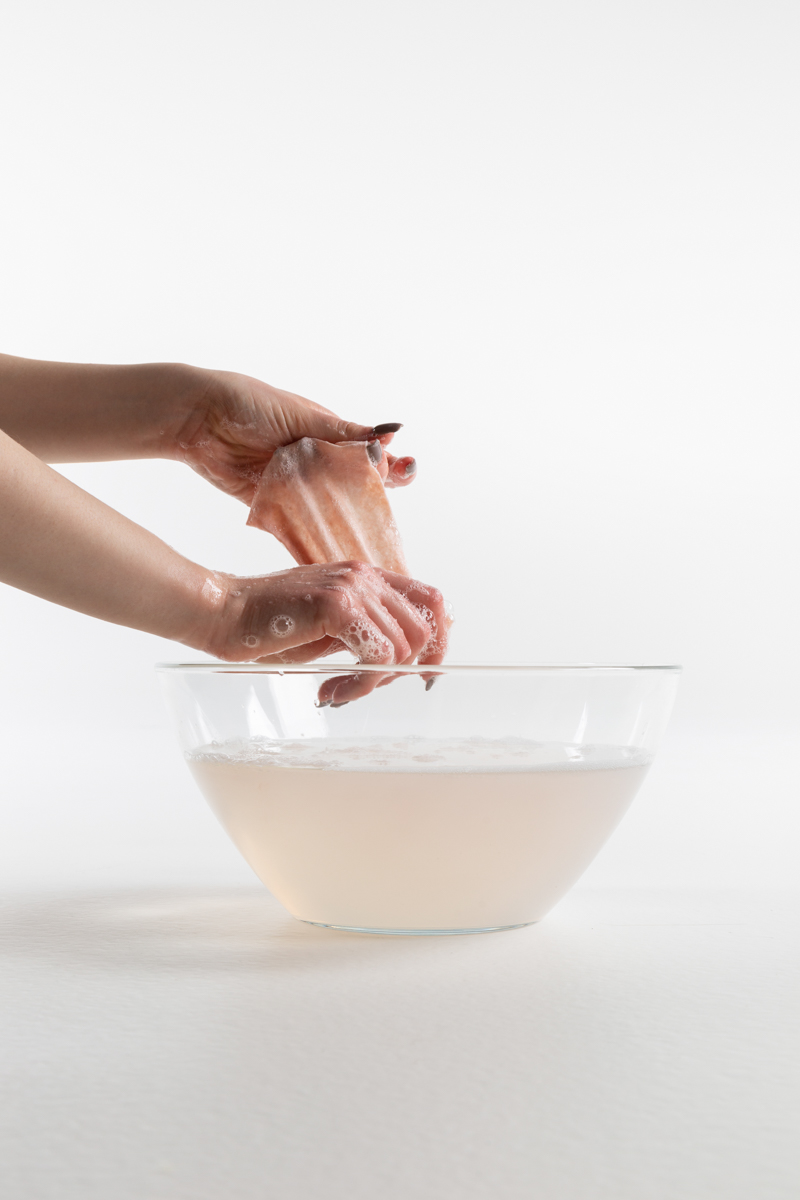 © SONJA DALLYN & ANASTASIYA YURIEVNA GRACHOVA, PHOTO: ESA KAPILA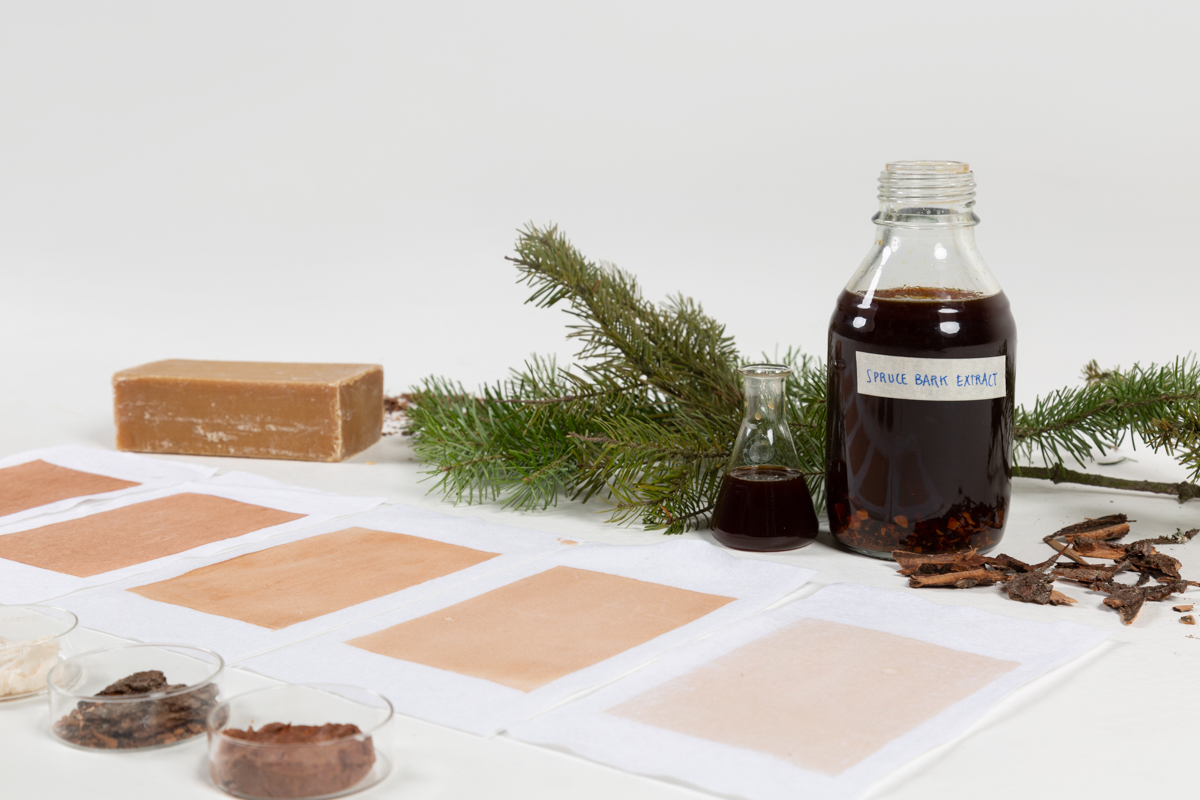 © SONJA DALLYN & ANASTASIYA YURIEVNA GRACHOVA, PHOTO: ESA KAPILA
Bioa
by Markus Vainio

How could we increase recycling among people? Should we re-think the branding around biowaste? Bioa is a project experimenting with the possibilities to use biodegradable nonwoven as a biowaste bag material. It is a proposal on how the future of recycling biowaste could be more designed and efficient for the user.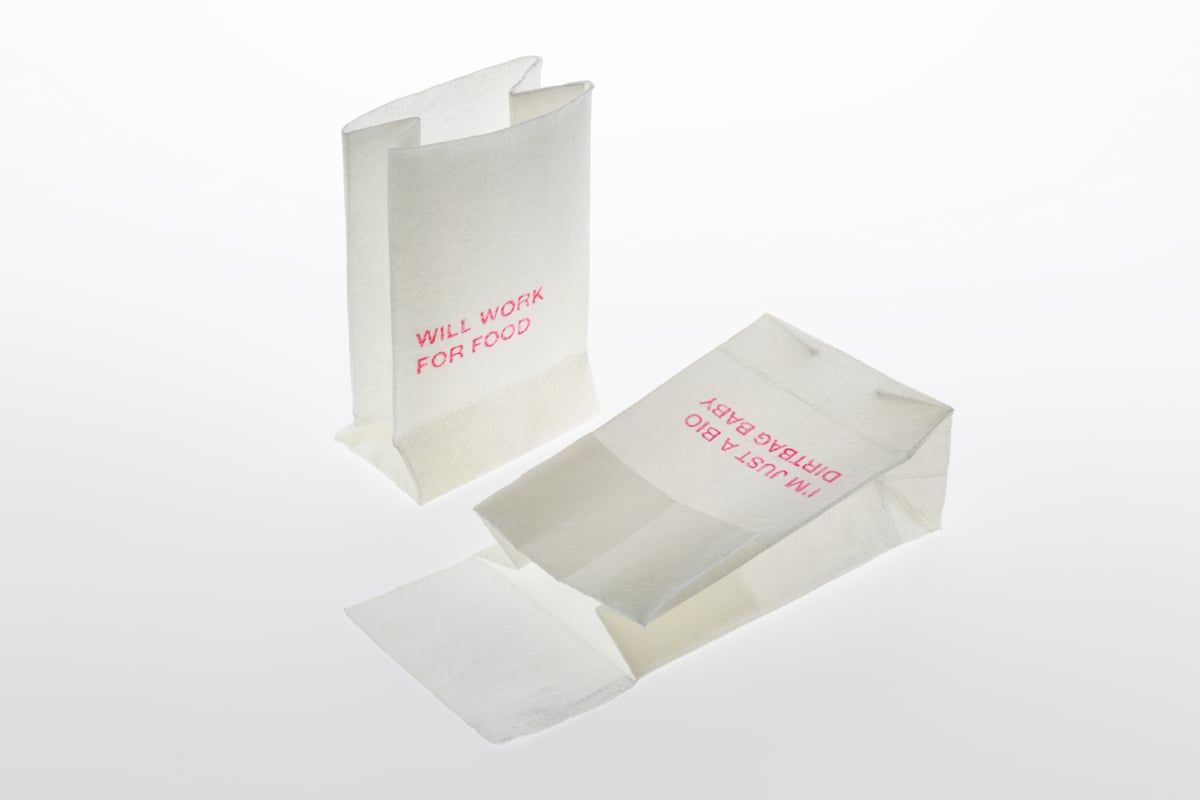 ©MARKUS VAINIO, PHOTO: ESA KAPILA
Neliö
by Elisa Lanzani
Numerous studies show that during the decomposition of lignin, vegetable carbon is created, which stimulates the growth of roots and microorganisms and improves the absorption of mineral salts. Lignin is a by-product in cellulose production. Neliö is a foldable, biodegradable pot designed to be buried together with the plant. Once in the ground it will start to degrade, releasing nutrients to the plant. This pot is designed for acidophilic plants, thanks to the use of pine needles, which lower the pH of the soil.
©ELISA LANZANI, PHOTO: ESA KAPILA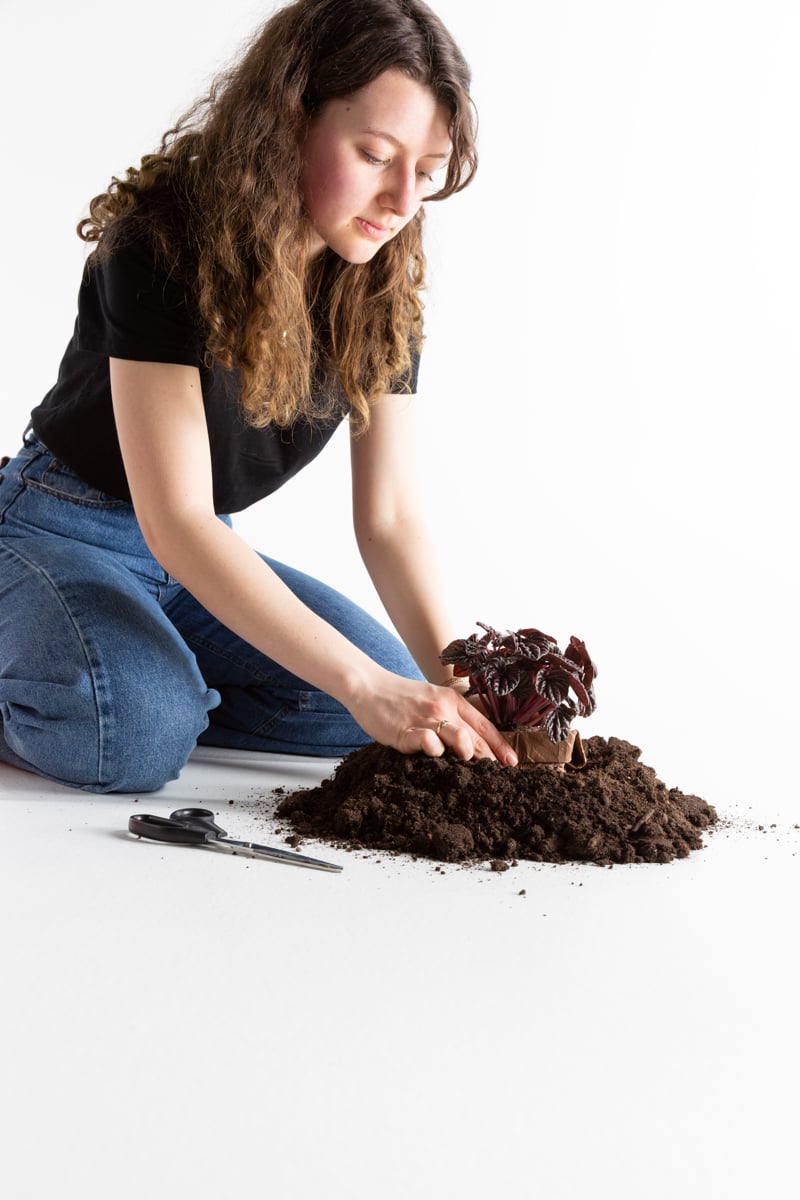 ©ELISA LANZANI, PHOTO: ESA KAPILA
The Aalto University School of Arts, Design and Architecture is one of the most prestigious universities in its fields. Its education and research cover design, fashion, games, media, architecture, film, art education and art. The School educates students to create imaginative, collaborative, compassionate and unconventional approaches to the most pressing challenges of today. Collaboration with governments, companies, start-ups, cities, NGOs and foundations is a vital part of the success in shaping a sustainable future. arts.aalto.fi
More information
Pirita Posti
Manager, Corporate Relations, School of Arts, Design and Architecture
+358 50 364 6381
pirita.posti@aalto.fi
www.aalto.fi/en/school-of-arts-design-and-architecture/collaboration
* All content is copyrighted by Industry Intelligence, or the original respective author or source. You may not recirculate, redistrubte or publish the analysis and presentation included in the service without Industry Intelligence's prior written consent. Please review our terms of use.