STAMFORD, Connecticut , May 22, 2023 (press release) –
NEW CATALOG: BROWSE OVER 170 PAGES OF INNOVATIVE MAINTENANCE SOLUTIONS!
Goodway Technologies, a manufacturer of innovative industrial maintenance and cleaning solutions, is announcing a partnership with HEXONIC® to offer customers safe and effective preventative maintenance solutions that ensure peak heat transfer efficiencies. For more than 30 years, Poland-based HEXONIC has manufactured efficient heat exchange solutions for a diverse list of industrial applications including chemical, food and beverage, power generation, HVAC and refrigeration, oil and gas, and marine.
"HEXONIC and Goodway Technologies share a similar commitment to helping customers find the most efficient solutions to help reduce operating costs and improve overall system performance," says Tim Kane, President and CEO of Goodway Technologies. "This partnership will bring attention to the importance of preventative maintenance and the solutions available to get it done safely and effectively."
Heat exchangers are susceptible to mineral deposits that accumulate and reduce heat transfer, which decreases the effectiveness and impacts efficiency—resulting in increased energy costs and consumption.
However, the damage done by scale is not limited to reduced efficiency. A primary cause of premature heat exchanger failure is scale. It reduces flow and heat transfer within the appliance to the point of causing material failure. Preventive maintenance and cleaning are an integral part of making sure heat exchangers are meeting the needs of the respective machine or equipment system.
"Our partnership with Goodway Technologies focuses on providing education and solutions to our customers to support their operations and increase efficiencies," says Kaz Bigus, U.S. Sales Manager at HEXONIC. "Their dedication to finding the best solution for their customers along with offering high-quality solutions matches our business model and we look forward to working with them to provide this benefit to our customers."
"Hexonic has a worldwide reach and with Goodway blending our ScaleBreak-MP in the U.S and Europe, this capacity exemplified our abilities as a true global partner" – Tim Fregeau Director of Technical Sales and Business Development at Goodway.
The approved solution is Goodway Technologies ScaleBreak®- MP, a unique blend of citric acid with corrosion inhibitors and wetting and penetrating agents. It offers excellent cleaning results and speed without compromising the long-term integrity of equipment base metals. This biodegradable descaling solution will safely dissolve scale deposits into a liquid suspension allowing them to be flushed out of the Plate Heat Exchangers—leaving no residual solution.
For more information on Goodway's selection of clean-in-place solutions and systems or to learn more about their consulting services, HEXONIC customers can contact Goodway at 800-333-7467 or visit https://www.goodway.com/Hexonic.
If you are an OEM with similar challenges, Goodway can become an extension to your business with their preventative maintenance proficiencies. Reach out to Tim Fregeau, Director of Technical Sales and Business Development at Goodway at tfreageau@goodway.com.
About Goodway Technologies
Founded in 1966, Goodway Technologies has been delivering better maintenance solutions for more than 55 years. Goodway Technologies provides innovative maintenance solutions for a wide variety of industries, including commercial HVAC, food and beverage processing, power generation, and manufacturing. Over the decades, Goodway has worked with our customers to create better solutions for tube cleaning systems, industrial vacuums, cooling tower maintenance systems, dry steam solutions, descaling systems, coil cleaning products, and practically everything else for the care and maintenance of HVAC systems. Further information is available at www.goodway.com. Goodway is recognized as an ISO 9001:2015 certified company.
About HEXONIC
Since 1998, HEXONIC has been inspiring people to save the planet's resources through effective heat exchange. With reliable heat exchangers, systems improve performance. HEXONIC's innovative approach, combined with engineers' passion, enable customers around the world to reduce costs, save time and make a difference for the environment.
Personal Care Product Production
Goodway Technologies' safe and easy-to-use cleaning and surface sanitation solutions deliver immediate, reliable results and are considered among the industry's most reliable equipment for personal care production facilities.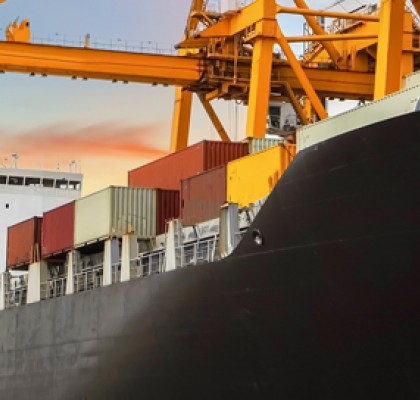 Maritime & Offshore
Offshore and maritime environments demand the best solutions. From cruise ships to cargo to LNG carriers, Goodway's unique set of maintenance equipment provides a variety of on and offshore drilling equipment, desalination equipment, condenser cleaners and much more.
Commercial & Industrial HVAC
From tube cleaners and coils, cooling tower fill and basin maintenance, Goodway Technologies manufactures various HVAC cleaning and maintenance systems that help deliver the efficiency and cost savings you demand.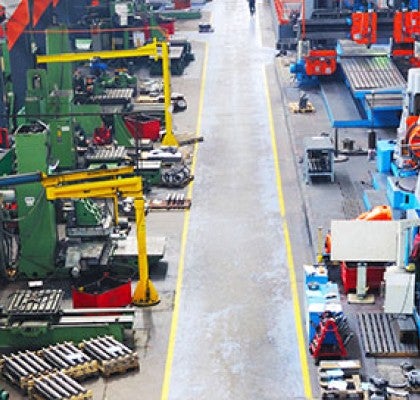 Manufacturing Plant Maintenance Solutions
Neglecting cleaning and maintenance of industrial manufacturing plants can lead to breakdowns and safety violations. Goodway solutions help you reduce lost production time and repair expenses with market-leading maintenance and surface cleaning solutions.
Power and Petrochemical Plant Maintenance
Goodway Technologies products have been trusted by power generation maintenance professionals for over 50 years. We produce a wide variety of industrial maintenance solutions, specially designed to satisfy even the most challenging power plant cleaning tasks.
Facility Maintenance
For safer, more efficient facilities, Goodway Technologies is your number one source for quality cleaning and maintenance equipment. From heavy duty pressure washers, industrial vacuums for liquid, powders and flammable environments to industrial descaling systems.
Food & Beverage Processing
Goodway Technologies' safe and easy-to-use cleaning and surface sanitation solutions deliver immediate, reliable results and are considered among the industry's most reliable equipment for food production plants, bakeries, and processing facilities.
* All content is copyrighted by Industry Intelligence, or the original respective author or source. You may not recirculate, redistrubte or publish the analysis and presentation included in the service without Industry Intelligence's prior written consent. Please review our terms of use.