GENEVA , June 30, 2022 (press release) –
In the pine-covered mountains of northern Italy is a school like no other - ENAIP Trentino. A boarding and day school for secondary students who are interested in pursuing careers relating to woodworking and forestry, it is the first secondary school to achieve PEFC certification.
The School Net Project – a partnership for sustainability
Experiential learning alongside expert craftsmen has always been central to the approach at ENAIP, and in 2017, the School Net Project was born. ENAIP's goal was to multiply learning opportunities across the wider network of woodworking schools. PEFC is proud to be a part of this project and to collaborate with an organization like ENAIP.
The more you know, the more you grow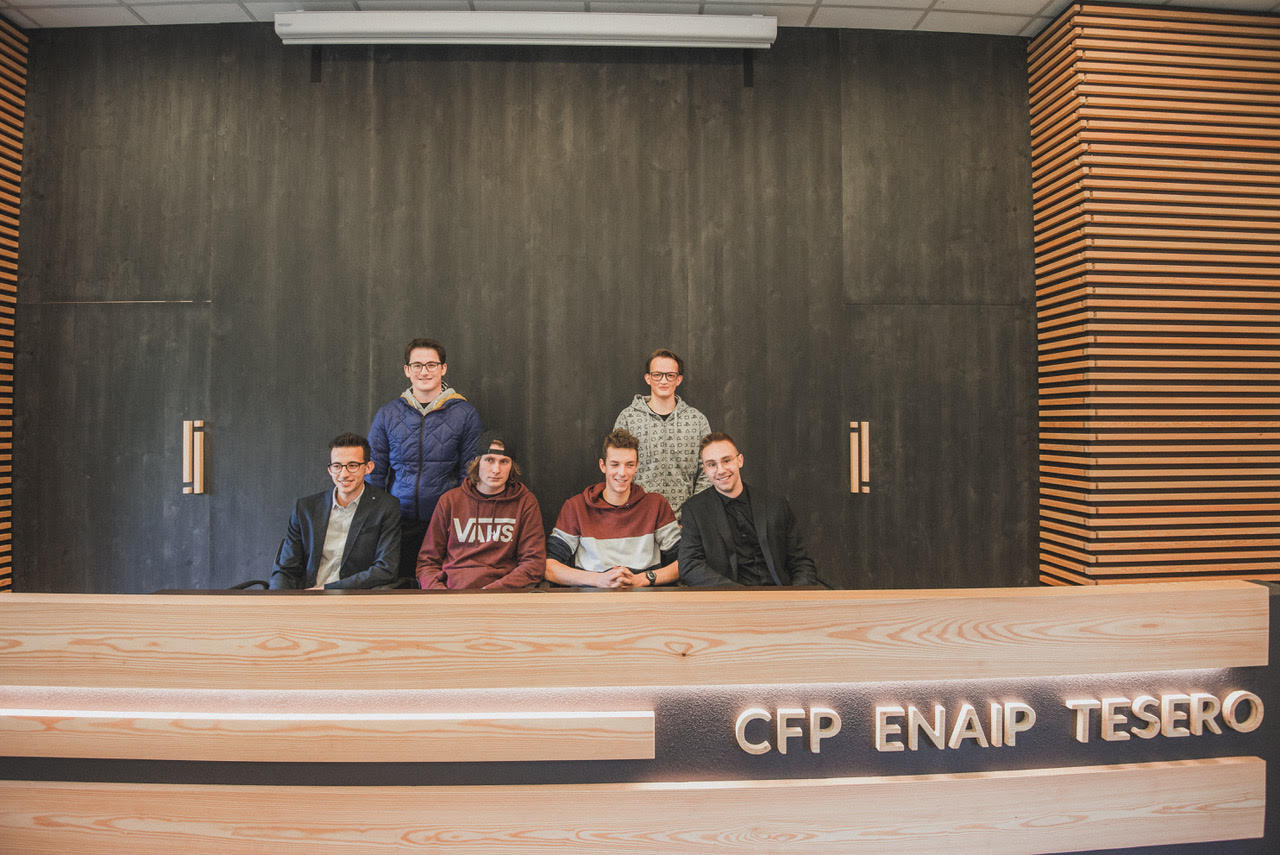 The goal of the School Net Project is to advance the professional and personal development of secondary students, professors, carpenters, woodworkers, sawmill workers, and school staff.
Working in support of this goal is a network of woodworking schools, other timber companies, professional associations, designers, universities, and PEFC.
Due to this strong collaboration, students are recruited almost immediately after they graduate, making the project essential.
While the idea for this project was born in 2017, it finally came to life in 2021. Over the next two years, it will focus on key activities, including:
In October 2021, the School Net Project worked in collaboration with PEFC Italy and PEFC International to offer a 4-year program for secondary students and a range of other professionals.
The program centres sustainability in the forest/plantation/wood supply chain, starting from the protection and management of forest ecosystems, up to the traceability and legality of wood assured by PEFC certification.
PEFC scholarship: In September of 2022, ENAIP will organize a contest for students to develop their own PEFC-certified wood-based product.
They must move from a sustainable idea on how to use PEFC materials, to a finished product or design. The best projects will win a scholarship sponsored by PEFC to attend an exchange program in a different region.
Despite the high demand for skilled woodworkers in the marketplace, the public knows very little about the schools that train them. Addressing this gap will be one of the key activities of the School Net Project.
PEFC will play a part in spreading this awareness, while ENAIP will leverage their network of partner companies, including hosting webinars with topics related to the forestry and timber supply chain.
Three to five students from the School Net Project will gather in Trentino in January for a Hackathon, guided by Vaiawood.
At this Hackathon, students will take courses, create their own PEFC-certified projects under the mentorship of a professional designer, and present to a panel of judges. If successful, these projects will serve as the basis for future, real-world Vaiawood designs.
ENAIP plans to expand the School Net Project beyond the borders of Italy, moving into other countries in Europe in 2023.
Real work, meeting real needs
ENAIP Trentino prides itself on a pragmatic, real-world approach to instruction. Students making products simply for the sake of learning would go against the sustainability mission of the school. Instead, their students create items that will be used in the real world to meet real needs.
Student work has been used to furnish a local police station, furniture for Italy's Natural Center of Research, furnishing the school's own canteen, creating a mobile house for a family that lost their home in an earthquake, and even designing a wooden installation that could function as a stereo for Sonora's Opera Hall.
Recently, when students learned that ENAIP's front office needed to be redone, they were the first to ask if they could do so themselves with PEFC-certified materials.
PEFC is proud to partner with an organization that makes sustainability so fundamental to their approach. Thanks to the students and the teachers at ENAIP Trentino, the future for the forests of northern Italy looks bright. And with the rapid expansion of the School Net Project, those benefits will be felt far and wide, as well.
For more information: Professor Giada Mearns: giadamearns@gmail.com
* All content is copyrighted by Industry Intelligence, or the original respective author or source. You may not recirculate, redistrubte or publish the analysis and presentation included in the service without Industry Intelligence's prior written consent. Please review our terms of use.