LOS ANGELES , March 25, 2022 (Industry Intelligence Inc.) –
A roundup of recent trends pitting technology against the printed word:
Trees: Researchers convert sawdust into Styrofoam-like biodegradable packaging material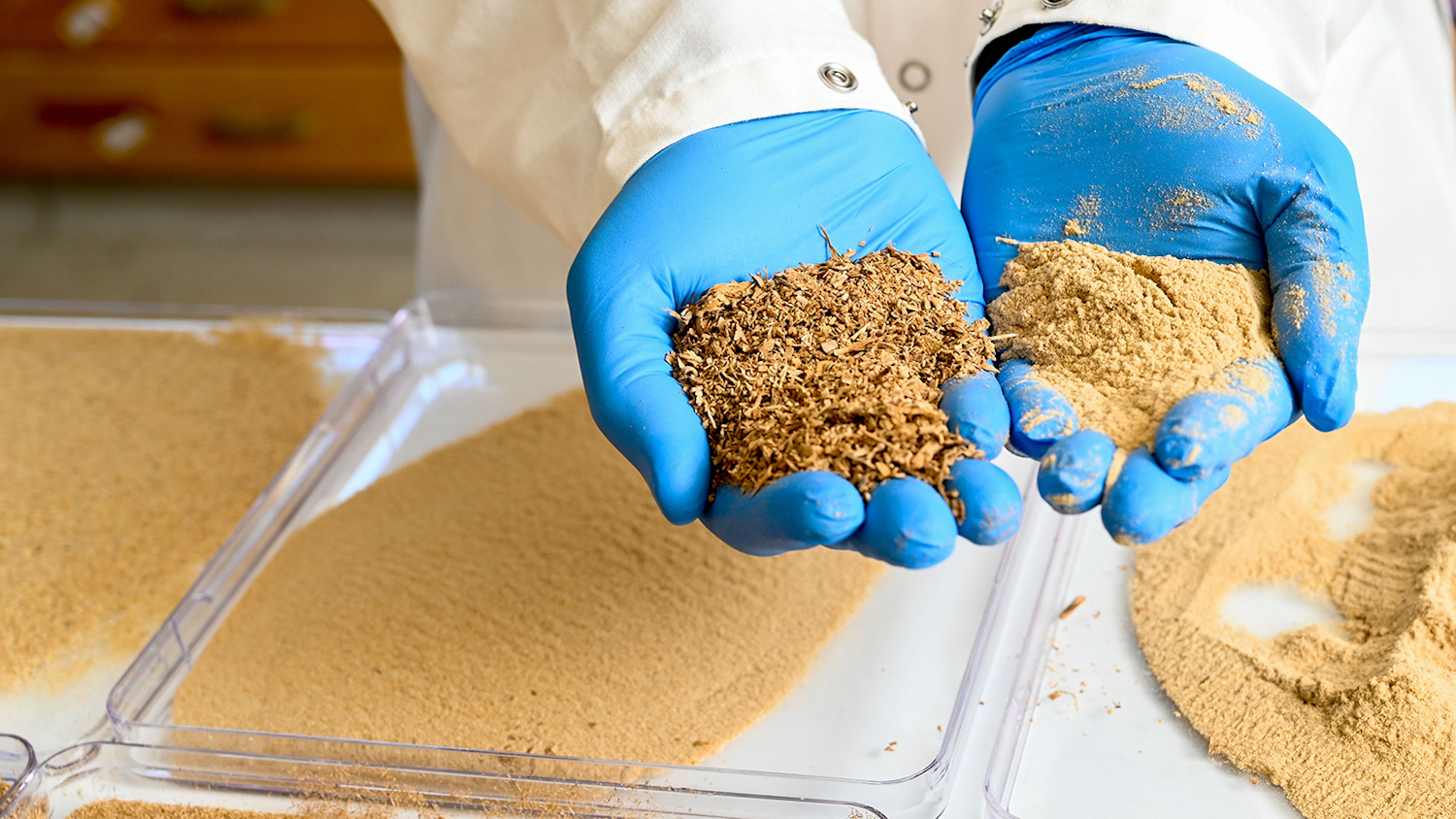 From local municipalities to federal governments around the world, bans are being considered or implemented for polystyrene (PS) foam packaging in the foodservice sector. With restaurants likely seeking an alternative to PS packaging, researchers at North Carolina State University have come up with a biodegradable alternative made from sawdust. This solution does triple duty in terms of sustainability—replacing PS foam that can take 500 years to decompose, keeping leftover sawdust from being burned and creating a production process that doesn't require water. The team was able to do this by mechanically sieving, grinding and mixing sawdust with agro-residues to form a powder, according to a university release on March 21. The powder is then combined with a binder before it's casted or molded into an item. The production process is virtually zero-waste and zero-emissions, while the material itself is "not only recyclable and environmentally compatible, but also biodegradable in saltwater," said Lokendra Pal, one of the professors working on this innovation. This wood-based material could someday replace plastics in many single-use items, with a focus on manufacturing packaging and foodservice products. Pal and Professor Lucian Lucia are conducting pilot trials in advance of testing and commercialization by potential industry partners.
Trees: Startup's lignin-based binder repairs roads and leaves them carbon negative
While lignin has been used to create bio-based asphalt for building new roads, a startup is expanding the idea by developing a lignin-based binder for repairing roads. Aptly named Carbon Crusher, the Norwegian company has found a way to not just provide a lower-carbon alternative to petroleum-based binder bitumen, but also a way to leave fixed-up roads carbon negative. The company does this by using a machine that crushes the top layer of road that needs repairing, Fast Company reported March 17. Then it binds the grinded-up material together with lignin, which can then capture carbon from the atmosphere. The company noted that more than 40 million miles of roads globally emit roughly 400 million tons of CO2 annually in construction and maintenance. To help curb these emissions, Carbon Crusher is currently working on software and satellites to identify roads that need repair. "Today we take out around a ton of CO2 from the atmosphere for every 60 feet of road," said co-founder Haakon Brunell. "We want to increase that."
Trees: No assembly required for self-forming wood furniture
For those who dread the idea of assembling their own furniture, researchers at the University of Stuttgart in Germany may have the solution. At first glance, the wood chair they've created comes in a flat pack resembling those found at a furniture store, but when consumers pull the piece out of the package, that's when the hands-off assembly begins. Overnight, the flat wood assumes the shape of the chair by itself, relying on the shaping forces of nature that involves cell walls expanding when wet and contracting when drying. With the help of computer-aided design tools, the team was able to exploit this intrinsic property of wood and achieve a specific shape, according to a university release on Feb. 15. Once the piece of furniture assumes its shape, the parts are interlocked mechanically and create stability. Called HygroShape, the project is still a concept, but researchers want to test the technology's marketability, and has received support from the university and companies, such as Henkel AG, Schonweiler GmbH and Gettylab.
* All content is copyrighted by Industry Intelligence, or the original respective author or source. You may not recirculate, redistrubte or publish the analysis and presentation included in the service without Industry Intelligence's prior written consent. Please review our terms of use.