LOS ANGELES , May 20, 2022 (Industry Intelligence Inc.) –
A roundup of recent trends pitting technology against the printed word:
Trees: Biodegradable coating turns paper into plastic-like material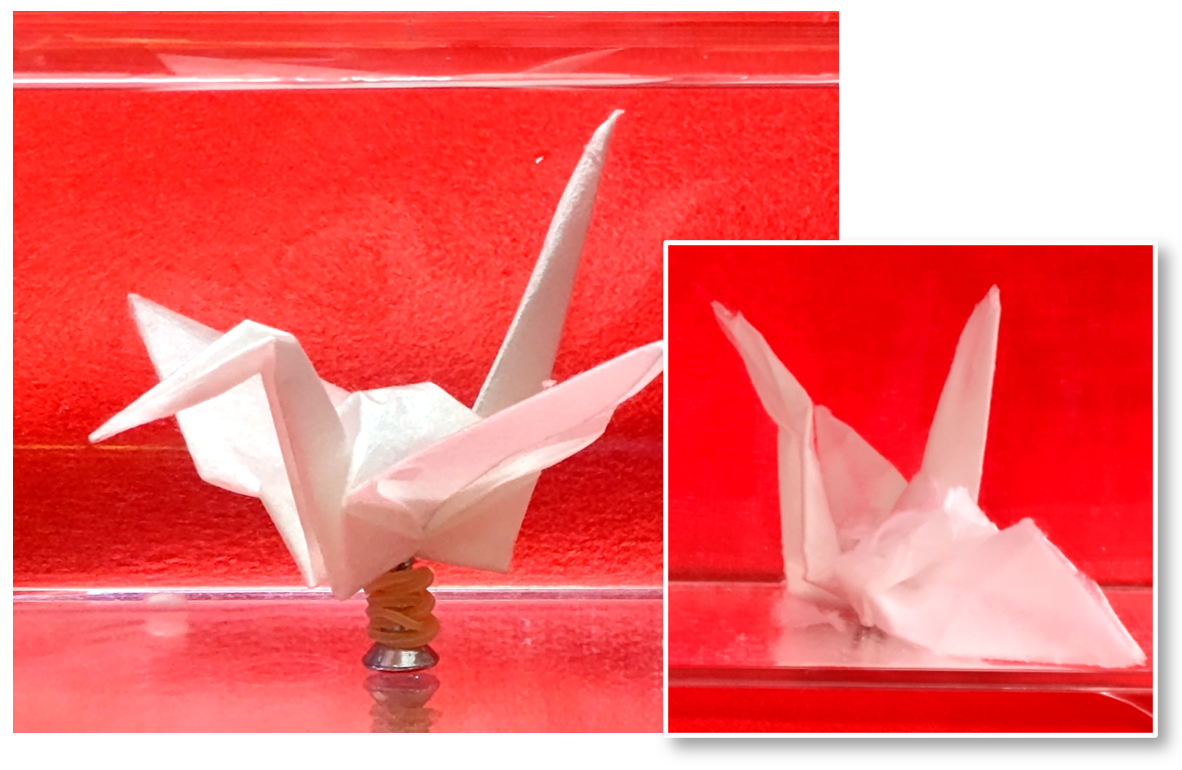 While substituting paper for plastic is one way to address the plastic waste problem, researchers at the University of Tokyo are taking that idea to the next step—transforming paper into a material with plastic-like properties. To do that, the team has created a low-cost biodegradable coating called Choetsu that "adds waterproofing and strength to simple paper," said Professor Zenji Hiroi, according to a May 13 university release. After paper structures are sprayed with or dipped into the coating, a thin layer of silica containing methyl forms on the cellulose of the paper once dried. Unlike normal paper that disintegrates in water, paper that is treated with Choetsu maintains its shape in water. Moreover, the coating can degrade safely, as it consists of safe and low-cost chemicals, including methyltrimethoxysilane, isopropyl alcohol and tetraisopropyl titanate. Hiroi added, "We found a way to give paper some of the nice properties of plastic, but with none of the detriments." He sees applications for items in consuming, packaging and storing food, and hopes to use this approach on other kinds of materials.
Trees: Lignin-based aviation fuel reduces emissions and boosts performance
With increasing awareness of the carbon emissions that air travel can generate, major airlines such as Delta, JetBlue and United have committed to buying millions of gallons of jet biofuels over the next decade. Much of these biofuels are made from used cooking oil and waste animal fat, and researchers at Washington State University are developing another option—jet fuel derived from lignin, Anthropocene reported May 12. Not only would this lignin-based jet fuel reduce pollution, it could also increase engine performance and efficiency, according to an April 27 university release. One key feature of the lignin-based fuel is that it does away with aromatics, which are associated with increased soot emissions but are used in fuel today to provide density. "We found that [lignin-based fuel] not only had increased energy density and content but also could totally replace aromatics, which are a real problem for the aviation industry," said Bin Yang, WSU professor and an author of the study.
Trees: Glucose-based wood glue could create more sustainable furniture
Both designers and forest product manufacturers have recently highlighted a way to produce more sustainable wood furniture—by replacing the fossil-based resin in plywood with an eco-friendlier alternative. Researchers at Southwest Forestry University in China may have come up with a solution by developing a wood glue made of glucose and citric acid, according to a May 11 release from the American Chemical Society. The glue is nontoxic, strong and water-resistant, and can be used in place of typical glues and resins for bonding together composite wood products. Such an innovation could benefit health and the environment, since one of the most common adhesives for plywood is a urea-formaldehyde resin that could release a probable carcinogen into the air. Researchers have put the plywood that used the glucose-based adhesive through tests involving boiling water, and the results satisfied the standard requirement for plywood in China. The team sees its adhesives as holding promise for the wood products industry.
* All content is copyrighted by Industry Intelligence, or the original respective author or source. You may not recirculate, redistrubte or publish the analysis and presentation included in the service without Industry Intelligence's prior written consent. Please review our terms of use.