SECAUCUS, New Jersey , January 9, 2023 (press release) –
Ennis Kitchen On-track and Shipping a Wide Range of SKU's
Reiterates Full Year 2022 Guidance for Net Sales and Adjusted EBITDA
Freshpet, Inc. (NASDAQ: FRPT) ("Freshpet" or the "Company") announced today that Jay Dahlgren has been named Executive Vice President of Manufacturing, Technology and Supply Chain, effective Jan. 1, 2023. Jay brings over 30 years of pet food manufacturing, supply chain and quality experience to the Company from positions at the J.M. Smucker Company, Del Monte Foods, Meow Mix and Nestle Purina.
This new appointment further supports Freshpet's operational improvement plan to drive margin expansion, support long-term growth and improve profitability. The plan was developed by Freshpet's leadership team in concert with its Board in August of 2022 and contains a roadmap to add manufacturing and supply chain expertise along with a strategy to improve quality, efficiency and add capacity. Over the last six months these changes have positioned Freshpet to improve productivity and profitability beginning in 2023 and grow into its manufacturing network to support robust consumer demand.
"Our team has made significant progress over the past quarter, improving fill rates into the 90's and lowering logistics and disposal costs to healthier levels, which positions us for further improvement in 2023. The addition of Jay to our management team – with his proven execution and deep expertise in manufacturing, supply chain and operations – will further strengthen Freshpet, improve our operations, and support our plan to drive margin enhancement," said Billy Cyr, Chief Executive Officer of Freshpet.
As part of its plan to grow capacity, Freshpet has made strong progress starting up its new Freshpet Kitchen in Ennis, Texas and is now successfully producing and shipping from that facility rolls SKU's accounting for more than 90% of its line-up. The Ennis Kitchen will eventually be Freshpet's largest and most profitable manufacturing facility as scale and throughput improves.
Mr. Dahlgren brings over 30 years of product supply leadership experience, with extensive knowledge in operations management including manufacturing, distribution, production planning, procurement, and logistics. Previously, he was Vice President of Operations at the J.M. Smucker Company and has had a long track record of operations success with Nestle Purina, Del Monte Foods, Big Heart and Meow Mix before his time at J.M. Smucker. Prior to joining Freshpet in this permanent position as the leader of Freshpet's entire manufacturing and supply chain organization, he served the Company as a consultant for much of the past year.
About Freshpet
Freshpet's mission is to improve the lives of dogs and cats through the power of fresh, real food. Freshpet foods are blends of fresh meats, vegetables and fruits farmed locally and made at our Freshpet Kitchens. We thoughtfully prepare our foods using natural ingredients, cooking them in small batches at lower temperatures to preserve the natural goodness of the ingredients. Freshpet foods and treats are kept refrigerated from the moment they are made until they arrive at Freshpet Fridges in your local market.
Our foods are available in select mass, grocery (including online), natural food, club, and pet specialty retailers across the United States, Canada and Europe. From the care, we take to source our ingredients and make our food, to the moment it reaches your home, our integrity, transparency and social responsibility are the way we like to run our business. To learn more, visit www.freshpet.com.
Connect with Freshpet:
https://www.facebook.com/Freshpet
https://www.tiktok.com/@Freshpet
https://en.wikipedia.org/wiki/Freshpet
https://www.youtube.com/user/freshpet400
Forward Looking Statements
Certain statements in this release constitute "forward-looking" statements, including statements relating to our long-term capacity planning, net sales guidance and Adjusted EBITDA guidance. These statements are based on management's current opinions, expectations, beliefs, plans, objectives, assumptions or projections regarding future events or future results. These forward-looking statements, including our updated guidance, are only predictions, not historical fact, and involve certain risks and uncertainties, as well as assumptions. Actual results, levels of activity, performance, achievements and events could differ materially from those stated, anticipated or implied by such forward-looking statements. While Freshpet believes that its assumptions are reasonable, it is very difficult to predict the impact of known factors, and, of course, it is impossible to anticipate all factors that could affect actual results. There are several risks and uncertainties that could cause actual results to differ materially from forward-looking statements made herein including, most prominently, the risks discussed under the heading "Risk Factors" in the Company's latest annual report on Form 10-K and its quarterly reports on Form 10-Q filed with the Securities and Exchange Commission. Such forward-looking statements are made only as of the date of this release. Freshpet undertakes no obligation to publicly update or revise any forward-looking statement because of new information, future events or otherwise, except as otherwise required by law. If we do update one or more forward-looking statements, no inference should be made that we will make additional updates with respect to those or other forward-looking statements.
Investor Contact:
ICR
Jeff Sonnek
646-277-1263
Jeff.sonnek@icrinc.com
Media Contact:
Freshpet@edelmansmithfield.com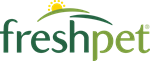 Source: Freshpet, Inc.
* All content is copyrighted by Industry Intelligence, or the original respective author or source. You may not recirculate, redistrubte or publish the analysis and presentation included in the service without Industry Intelligence's prior written consent. Please review our terms of use.