SECAUCUS, New Jersey , June 29, 2023 (press release) –
Appointment of Christopher Kraus as Chief Information Officer, Nishu Patel as VP, Corporate Controller and Wyatt Hassel to VP of Manufacturing
Freshpet Inc. (NASDAQ: FRPT) ("Freshpet" or the "Company") today announced the addition of at Christopher Kraus as Chief Information Officer, Nishu Patel as VP, Corporate Controller, and Wyatt Hassel as VP, Manufacturing. These additions complete the majority of key hires that are part of the Operational Improvement Plan the Company laid out last fall. The plan contains a detailed roadmap of the skills needed as Freshpet grows and expands.
With these three roles filled, Freshpet further strengthened its financial, manufacturing, and operational expertise to support its continued track record of industry-leading growth. Progress against the Operational Improvement Plan thus far includes improved quality, logistics, fill rates, and margin expansion. These new team members will help support the ongoing delivery of improving profitability and growth.
Billy Cyr, Chief Executive Officer of Freshpet, stated, "Freshpet is committed to improving performance and expanding organizational capabilities. Each of these new hires will significantly impact our business and help to support our operational momentum."
Background on Wyatt Hassel, appointed VP of Manufacturing
Wyatt Hassel brings with him 25 years of experience in manufacturing and CPG operations with focused expertise in production and supply chain operations. In his most current role, Wyatt held the position of General Manager – Master Planning and Production Control at H.E.B Grocery Company, where he had oversight of production operations for 13 facilities and led continuous improvement efforts for products developed in-store at HEB. He holds an MBA and a Bachelor of Science Degree in Chemical Engineering from Tulane University.
Background on Christopher Kraus, appointed Chief Information Officer
Christopher Kraus brings over 20 years of technology executive experience in FTE200 and privately held global organizations. He aligns technologies to meet strategic business goals both organically and through acquisitions. Most recently, he was Chief Information Officer at Golden Touch Group, Inc., where he helped modernize an outdated technology footprint at a $1.1B global apparel company. He helped develop a multi-year roadmap focused on re-platforming business systems, cloud migration, cybersecurity, business resiliency, and long-term growth. Christopher holds a Bachelor of Arts from Scranton University.
Background on Nishu Patel, appointed VP of Corporate Controller
Nishu Patel brings 15 years of experience in public and private company financial statement audits from her tenure at Ernst & Young LLP. She has extensive knowledge of SEC reporting requirements, Sarbanes-Oxley Act requirements, initial public offerings/carve-out audits, acquisition and divestiture accounting, joint venture transactions, adoption of new accounting standards as well as various other technical accounting and auditing matters. Her background in public accounting will complement her current role and responsibilities of being a strategic leader, resolving complex matters and reviewing the Company's SEC filings, ensuring that financial statements and disclosures are in accordance with US GAAP and in compliance with SEC rules and regulations. Nishu is a CPA, holds an MBA in Accounting and a Bachelor of Arts in Psychology from Rutgers University, and currently sits on the Board of Trustees of the National Multiple Sclerosis Society of NJ.
About Freshpet
Freshpet's mission is to improve the lives of dogs and cats through the power of fresh, real food. Freshpet foods are blends of fresh meats, vegetables and fruits farmed locally and made at our Freshpet Kitchens. We thoughtfully prepare our foods using natural ingredients, cooking them in small batches at lower temperatures to preserve the natural goodness of the ingredients. Freshpet foods and treats are kept refrigerated from the moment they are made until they arrive at Freshpet Fridges in your local market.
Our foods are available in select mass, grocery (including online), natural food, club, and pet specialty retailers across the United States, Canada and Europe. From the care, we take to source our ingredients and make our food, to the moment it reaches your home, our integrity, transparency and social responsibility are the way we like to run our business. To learn more, visit www.freshpet.com.
Connect with Freshpet:
https://www.facebook.com/Freshpet
https://www.tiktok.com/@Freshpet
https://en.wikipedia.org/wiki/Freshpet
https://www.youtube.com/user/freshpet400
Forward Looking Statements
Certain statements in this release constitute "forward-looking" statements, including statements relating to our long-term capacity planning, net sales guidance and Adjusted EBITDA guidance. These statements are based on management's current opinions, expectations, beliefs, plans, objectives, assumptions or projections regarding future events or future results. These forward-looking statements, including our updated guidance, are only predictions, not historical fact, and involve certain risks and uncertainties, as well as assumptions. Actual results, levels of activity, performance, achievements and events could differ materially from those stated, anticipated or implied by such forward-looking statements. While Freshpet believes that its assumptions are reasonable, it is very difficult to predict the impact of known factors, and, of course, it is impossible to anticipate all factors that could affect actual results. There are several risks and uncertainties that could cause actual results to differ materially from forward-looking statements made herein including, most prominently, the risks discussed under the heading "Risk Factors" in the Company's latest annual report on Form 10-K and its quarterly reports on Form 10-Q filed with the Securities and Exchange Commission. Such forward-looking statements are made only as of the date of this release. Freshpet undertakes no obligation to publicly update or revise any forward-looking statement because of new information, future events or otherwise, except as otherwise required by law. If we do update one or more forward-looking statements, no inference should be made that we will make additional updates with respect to those or other forward-looking statements.
Investor Contact:
ICR
Jeff Sonnek
646-277-1263
Jeff.sonnek@icrinc.com
Media Contact:
Freshpet@edelmansmithfield.com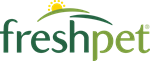 Source: Freshpet, Inc.
* All content is copyrighted by Industry Intelligence, or the original respective author or source. You may not recirculate, redistrubte or publish the analysis and presentation included in the service without Industry Intelligence's prior written consent. Please review our terms of use.