October 26, 2023 (press release) –
Volpak, a Coesia Company specializing in horizontal form-fill-seal solutions, has strategically partnered with watttron, a pioneering company in precision heating technology.
This collaboration aims to integrate watttron's intelligent digital sealing technology into Volpak's state-of-the-art horizontal pouching machinery, marking a significant leap forward in the realm of flexible packaging.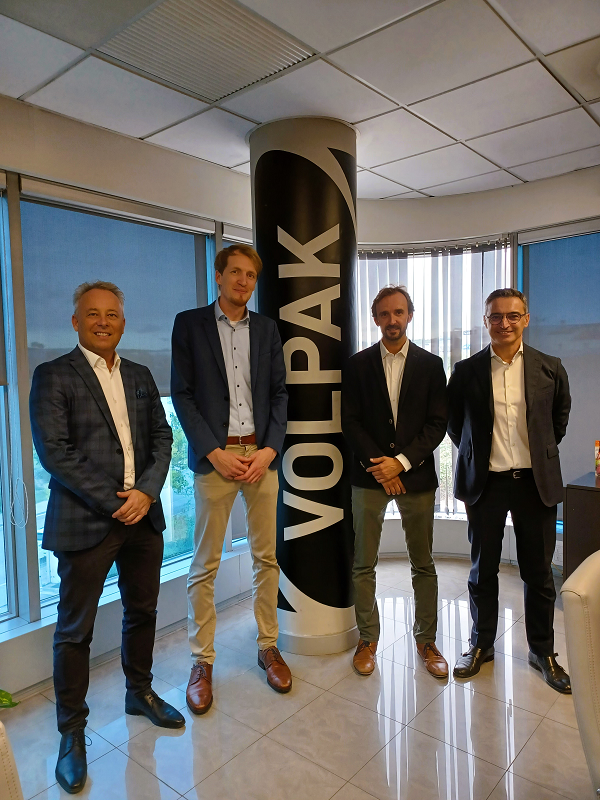 In this joint effort, Volpak and watttron have crafted a revolutionary solution enhancing the precision, efficiency, and sustainability of packaging processes. Notably, this advanced digital sealing solution is also designed for easy retrofitting onto existing machines, enabling businesses to upgrade their technology seamlessly.
By integrating digital sealing technology, Volpak empowers its customers to achieve superior sealing quality, reduce material waste, and significantly contribute to environmental conservation.

Customers can also benefit from the strong technological collaboration within Coesia group, with R.A Jones, a sister company, providing integrated watttron digital sealing technology solutions on their ultra-high speed horizontal pouching machinery, running up to 2000 pouches/minute. Volpak and R.A. Jones have machines running successfully with watttron seal bars at major FMCG producers in Europe and the USA.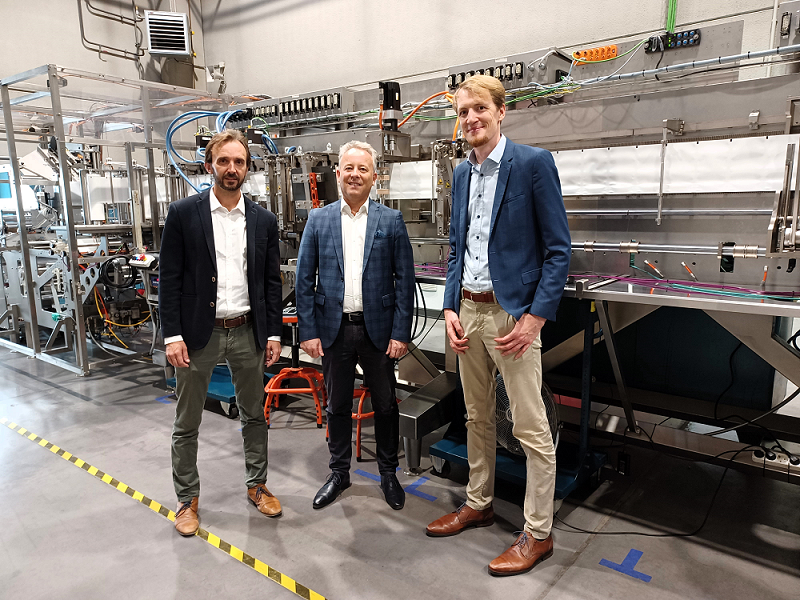 Both Volpak and R.A Jones are already equipped with production-scale laboratory machinery, up and running with watttron technology, available for customer film trials and testing.

______________________________________________________________
About Volpak

Volpak, part of Coesia Group, is a company built on robust technological foundations, specialized in horizontal form-fill-seal solutions for the pouch-type packaging industry. Today, Volpak offers the market a wide range of automatic pouching machines able to form, fill and seal pouches of all sorts of types and sizes for a whole variety of industries, operating at low-, medium- or high-speed. The company can count on the expertise of approximately 270 employees mainly based in the Barcelona headquarters, consisting of a facility of 12.000 square meters, where products are designed, manufactured, and marketed. The company, through its extensive sales network of representatives and agents, is present in over 150 countries around the world.
______________________________________________________________
About R.A Jones

R.A Jones, also part of Coesia Group, serves many of the world's biggest consumer package goods companies with primary and secondary packaging machines. Best known for its wide array of standard packaging equipment for aerosols, cup filling, chub packaging, multipacking, pouching, case packing, and cartoning, R.A Jones offers completely custom machinery when the best machine for the job does not exist yet. The company is headquartered in Covington, Kentucky, with additional locations in Davenport, Iowa and Heckmondwike, United Kingdom with approximately 400 employees.
_____________________________________________________________
About watttron

watttron is the inventor of digital heating systems cera2seal and cera2heat. Where cera2heat was developed for thermoforming applications, cera2seal was specifically developed to help the flexible packaging industry process sustainable materials without loss of productivity or quality, whilst saving energy. A growing number of global brand owners are relying on cera2seal technology with full temperature control on individual pixel level to improve their productivity. Early 2022 watttron introduced a new podcast series called Packolution (available on all platforms), in which international stakeholders from Nestle, Kraft-Heinz, Cargill, World Packaging Organisation, Suez and Constantia, to name just a few share their views on packaging. The German based company meanwhile opened an office in the USA to service their growing customer base in North America.
* All content is copyrighted by Industry Intelligence, or the original respective author or source. You may not recirculate, redistrubte or publish the analysis and presentation included in the service without Industry Intelligence's prior written consent. Please review our terms of use.