"Plastic is everywhere, and while it will continue to play a role in the future, there are countless end uses in which we can use a renewable and recyclable bioproduct instead of plastic," says Tarja Heikkilä, Product Manager at Metsä Group's innovation company Metsä Spring.
The many shapes of Muoto
Renewable and sustainably grown Finnish wood is the main raw material of the Muoto 3D fibre packaging. The packaging is made of wet wood-fibre pulp in Äänekoski, at Metsä Group's and Valmet's joint demo plant.
"Muoto 3D fibre packages can be shaped in many ways: they are pressed into their final form using new 3D technology that enables the production of rounded, complex shapes familiar from the plastics industry. It is also suitable for creating lightweight yet stiff packaging structures offering good protective properties," says Heikkilä.
The end result is pure and safe Muoto 3D fibre packaging solution of various sizes and shapes, tailored to the end use and offering a sustainable alternative to different types of packages.
Towards a more sustainable future
According to Heikkilä, Muoto is now in a demo stage, meaning that its potential is being tested on the market – one example being the cooperation with Fiskars Group, a producer of sustainable evergreen tools and utensils.
"Fiskars Group believes that forerunner design is sustainable. It covers the entire chain from ideation to sourcing, manufacturing, and business development. We want to challenge throwaway culture in all its forms. Now in the demo stage, Muoto's production technology and raw material make the product a good example of interesting new initiatives that we're working on in cooperation with sustainable partners," says Marko Halttunen, Packaging Design Manager at Fiskars.
Collaborating for better packaging
The gift packaging, designed jointly by Metsä Spring, Metsä Board and Fiskars Group, found its shape at Metsä Board's Excellence Centre. It combines a Muoto 3D fibre inner packaging, mirroring the iconic shape of the classic scissors, and Metsä Board's paperboard, which offers a high-quality printing surface for the outer packaging.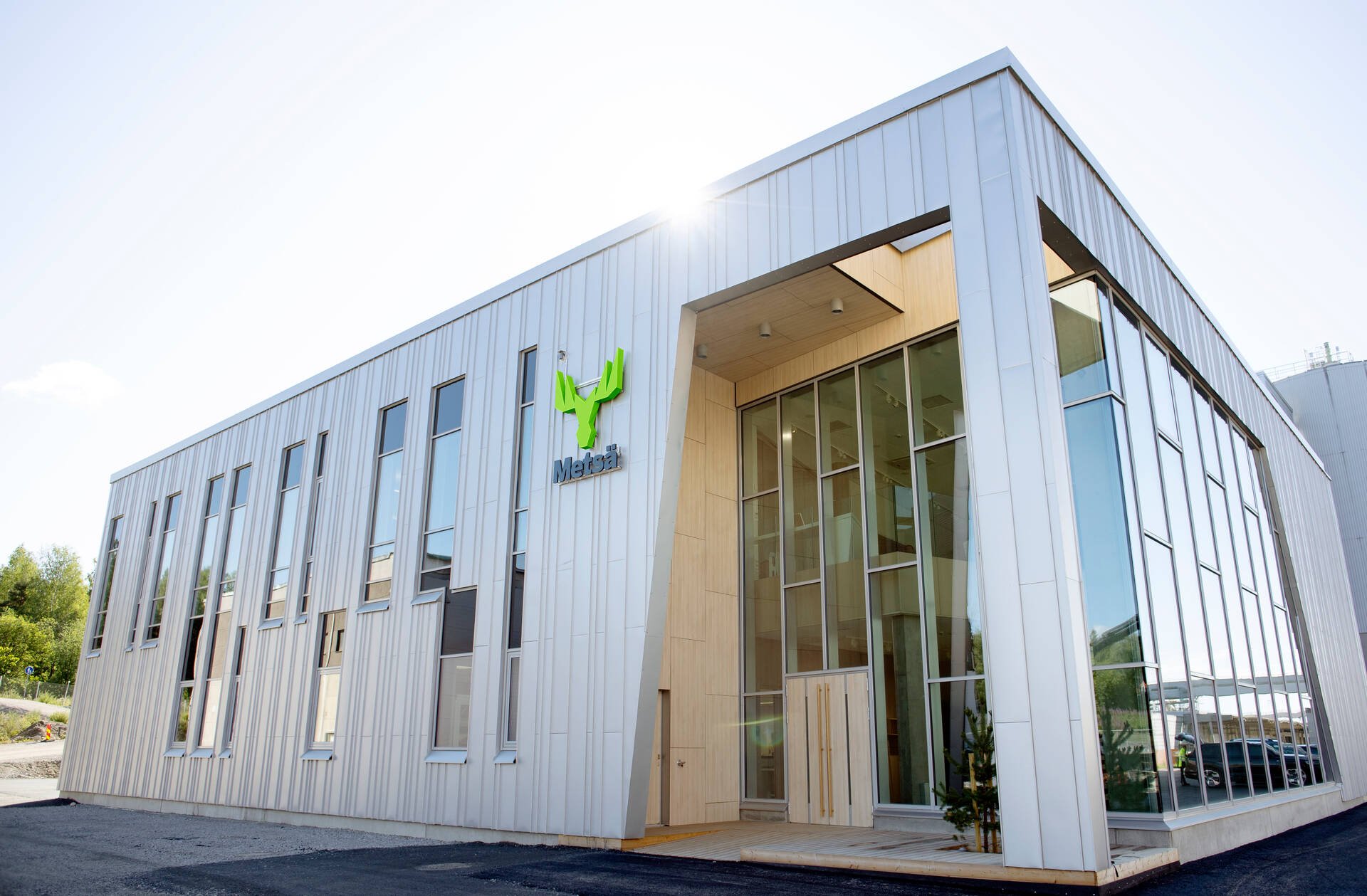 "The Excellence Centre in Äänekoski organises workshops where we can investigate, innovate and test future material and packaging solutions based on renewable fresh fibre jointly with customers," says Iiro Numminen, Packaging Designer at Metsä Board.
The joint workshops enable the participants to harness the best competence of each expert, survey the customers' needs and collaboratively create innovative solutions that support the circular economy and address all the needs related to the life-cycle of packaging.
"Our workshop featured first-class equipment. We were able to make real packaging prototypes, in which we sought to replicate the handprint characteristic of our iconic scissors. The cooperation and exchange of ideas among experts from different fields was really fruitful," says Halttunen from Fiskars.