August 15, 2023 (press release) –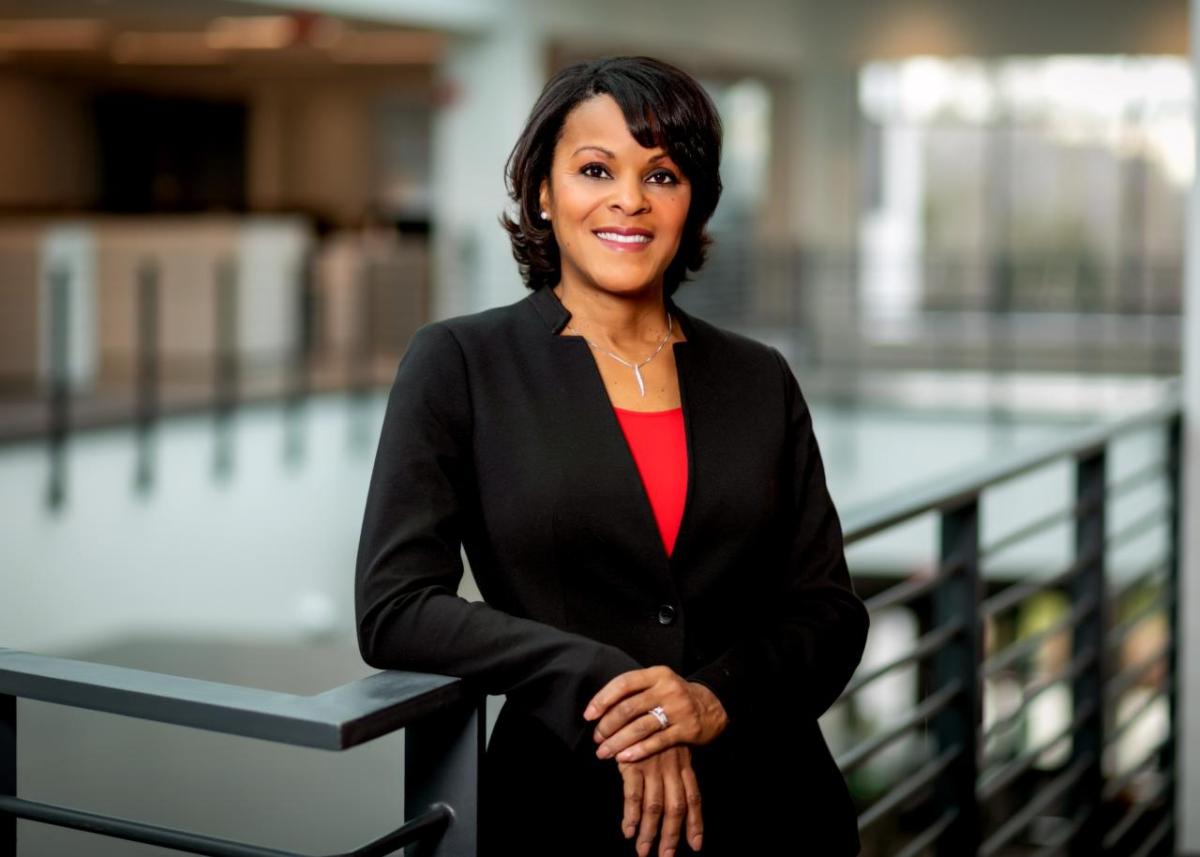 Angel Shelton Willis, Vice President, General Counsel and Secretary at SEE®
Originally published in SEE's Global Impact Report
Angel Shelton Willis is the Vice President, General Counsel and Secretary for SEE® (formerly Sealed Air). She oversees all aspects of SEE's legal and compliance affairs, serves as the executive sponsor of SEE's Diversity, Equity and Inclusion Council, and leads the company's ESG Executive Steering Committee.
How Does SEE Approach ESG?
Our approach is built on the belief that effective management of ESG-related matters positions SEE to create value for stakeholders and society while reducing risks. We have an ESG Executive Steering Committee that consists of five members of the company's executive leadership team who work with a cross-functional extended ESG leadership team. Together, we drive the integration of ESG across our business, engage with stakeholders, advance initiatives, and measure and report our performance. We take pride in the exceptional level of collaboration among our people, our leadership, and our Board of Directors. The progress we have made in our ESG program and reporting over the last few years reflects that collaboration.
What Are the ESG Leadership Team's Priorities?
We are making significant progress towards improving transparency, aligning with ESG standards and best practices, and communicating with stakeholders. There will be many additional efforts on SEE's part as we continue to make progress. We will take a disciplined focus on ESG integration and create programs and initiatives around each of the topics that matter most. We will develop reliable and consistent metrics for measuring our performance and will continue building our roadmap and sharing our progress with stakeholders.
What is the Board of Directors' Role in ESG?
The Board of Directors is SEE's highest governing body and is highly engaged in overseeing our sustainability and people strategies as well as other material ESG issues. Recognizing the importance of ESG, the Board designated its Nominating and Corporate Governance Committee to oversee SEE's ESG strategy and designated the Organization and Compensation Committee to manage the company's workforce and people management strategies, including those relating to corporate culture, employee engagement, diversity and inclusion. I am pleased to work closely with our Board as it embraces SEE's purpose of making our world better than we find it.
How Does SEE View Diversity, Equity and Inclusion in the Workplace?
From a business standpoint, diversity, equity and inclusion (DEI) are imperative to SEE. Numerous studies show that when people feel more included, they are more engaged and motivated, which positively impacts people and business performance.
From a personal standpoint, I think DEI makes us all better. As a leader and former athlete, some of the greatest teams on which I have been a member have consisted of people who bring their best selves and talents to the team, spend time getting to know and appreciating one another, and are open to learning from one another. When we do those things among people with different backgrounds, cultures, and experiences — coupled with some hard work and grit — it builds trust and sets the stage for the team to succeed. It also helps foster problem solving and contributes to a more dynamic work environment for everyone.
I am proud to champion SEE's first DEI Council initiative: Courageous Conversations. These live virtual sessions provide a safe space where employees can openly and candidly share their experiences and discuss actions for how we can build a more diverse, equitable and inclusive culture. My hope is employees leave these sessions with a deeper appreciation of different perspectives, become more aware of their own assumptions and biases, and be willing to get comfortable with being uncomfortable.
Read SEE's Global Impact Report here.
Learn more about SEE's ESG efforts here.
* All content is copyrighted by Industry Intelligence, or the original respective author or source. You may not recirculate, redistrubte or publish the analysis and presentation included in the service without Industry Intelligence's prior written consent. Please review our terms of use.