DENTON, Texas , August 10, 2023 (press release) –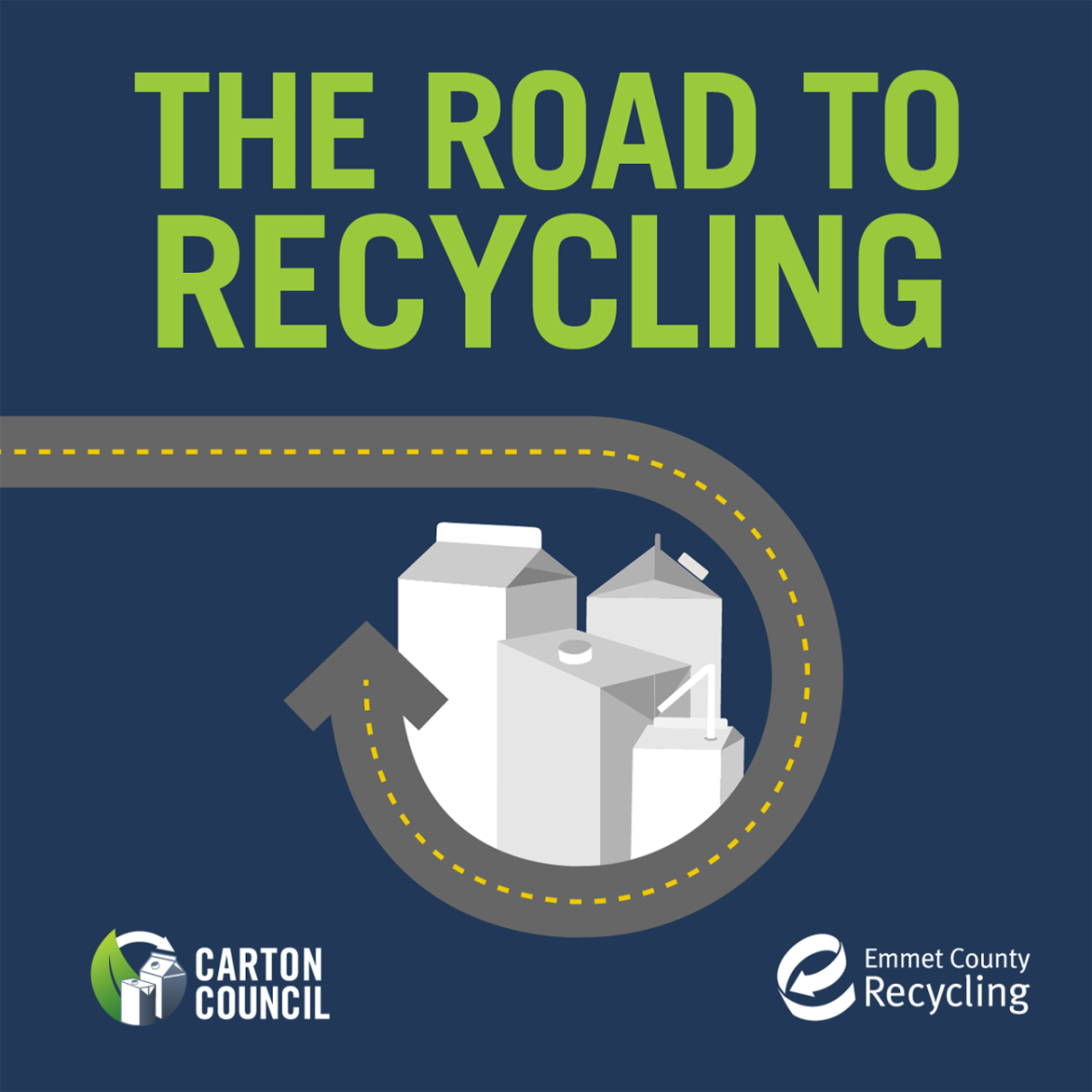 "Road to Recycling" showcases the journey and collaborative approach to growing carton recycling
The Carton Council of North America today announced the launch of its new podcast series, "Road to Recycling," showcasing the journey to grow food and beverage carton recycling and the partnerships made along the way.
"Collaboration creates results, and it is a cornerstone of the Carton Council strategy," said Larine Urbina, vice president of communications for the Carton Council . "Road to Recycling celebrates the power of collaboration through the lens of carton recycling, focusing on the many relationships that have been pivotal in our success. The podcast will often include broader recycling success stories, recognizing that strides made in one area often benefit recycling as a whole."
Produced to be no more than 25 minutes, each "Road to Recycling" episode is designed to be stand-alone and experienced independently. Together, they aim to reinforce the Carton Council's collaborative approach, while also sharing tips and best practices that will hopefully inspire others.
"Progress comes when you work with others throughout the entire recycling value chain who share your commitment," said Urbina. "It is our hope that 'Road to Recycling' will provide others with useful ideas and insights."
The first episode, which shares the origin story of how Emmet County Recycling in Michigan started accepting cartons, is available now in video and audio format. The episode features Lindsey Walker , recycling outreach, market development and commercial accounts for Emmet County Recycling and Jason Pelz , vice president of recycling projects for the Carton Council . They discuss the value, benefit and ease of accepting cartons. Walker shares best practices and insights into how they have helped create a culture of recycling in Emmet County . A video tour of the materials recovery facility (MRF) is also available.
To allow for the curation of meaningful content and fresh perspectives, the series aims to release around four episodes each year and will be available at RecycleCartons.com and on popular podcast platforms. The second episode, expected to come out this fall, will focus on how carton recycling is helping one school district get closer to reaching its Zero Waste goals.
If you are interested in being a guest or have an idea for future "Road to Recycling" episode, reach out to carton.recycling@hkstrategies.com.
+++
ABOUT THE CARTON COUNCIL
The Carton Council is composed of four leading carton manufacturers, Elopak , Pactiv Evergreen , SIG, and Tetra Pak. Formed in 2009, the Carton Council works to deliver long-term collaborative solutions to divert valuable cartons from the landfill. Through a united effort, the Carton Council is committed to building a sustainable infrastructure for carton recycling nationwide and works toward their continual goal of adding access to carton recycling throughout the U.S. For more information, visit RecycleCartons.com.
ABOUT FOOD AND BEVERAGE CARTONS
Food and beverage cartons are fiber-based packages that contain some of the highest quality fiber available in the recycling steam. There are two types of cartons: aseptic and gable top. Aseptic cartons are shelf-stable and are often used to store products like broth, soups, juices or milk for long periods without the need for preservatives or refrigeration. Gable top cartons require refrigeration and are often considered the traditional milk carton. When recycled, cartons can have a second life as paper products, such as paper towels, toilet paper, paper cups and office and writing paper. Additionally, cartons play a vital role in a growing manufacturing industry where they are used to make sustainable building materials.
Media contact:
(628) 255-2810
Distribution Settings Markup
Date and Time are ET. We may take up to two hours to approve confirmed content. Content is reviewed for publishing: Monday-Wednesday 8 a.m. -8 p.m. ET , Thursday-Friday 8 a.m. -6 p.m. ET
Layout Advanced Publish on CSRWire Off Skip Accesswire No
* All content is copyrighted by Industry Intelligence, or the original respective author or source. You may not recirculate, redistrubte or publish the analysis and presentation included in the service without Industry Intelligence's prior written consent. Please review our terms of use.