Fresh ingredients, fresh design
The gin itself is made out of pure Finnish spring water, which inspired Graphic Packaging Designer Marko Leiviskä to come up with a new innovative packaging design where the bottle would appear as frozen inside an ice block.
"The purpose of a retail package is not only to protect the product inside, but to tell a story about it. It needs to stand out, but it also needs to represent the values of the brand. We wanted to create a package that fits the purity of the ingredients of the product inside. A package that is interesting to look at and interesting to touch: an experience for both senses." says Marko Leiviskä.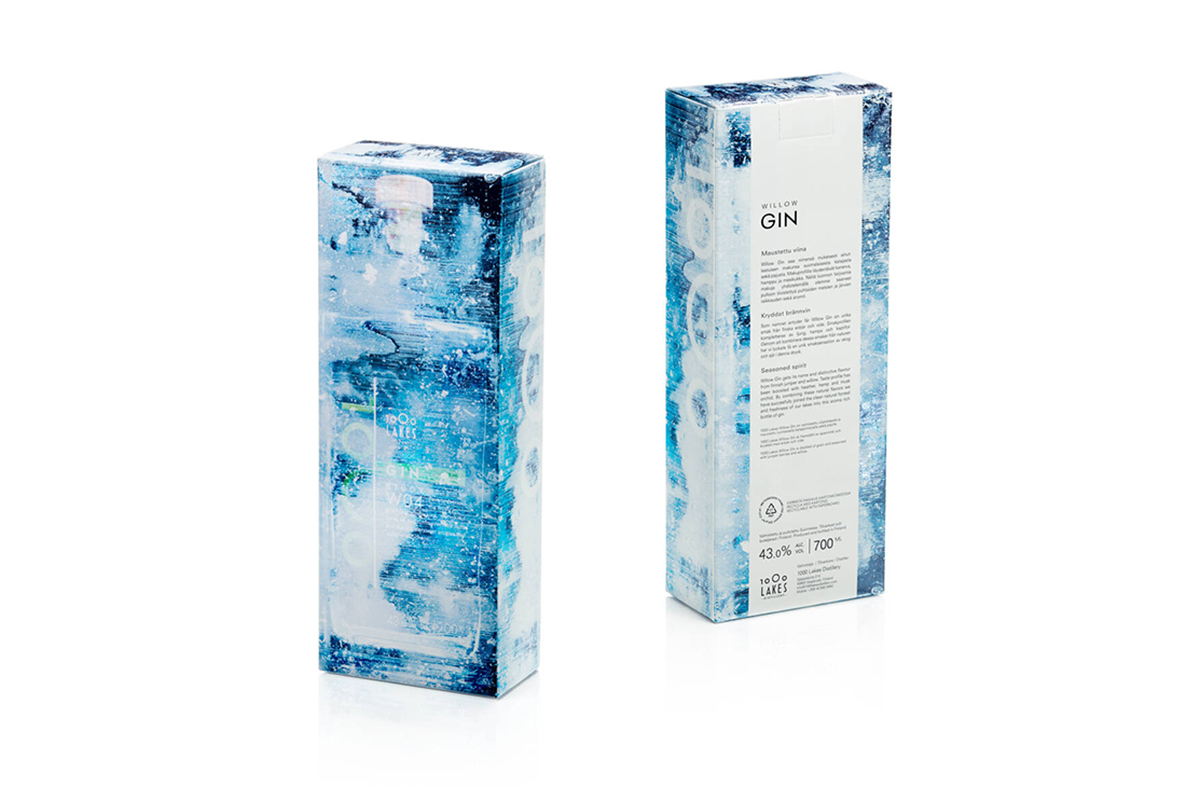 Specially printed, easily recycled
A fully coated bleached paperboard produced at Metsä Board's Kyro mill (Metsä Board Prime FBB Bright) was chosen as the material as it is light in weight and easily recyclable but offers great stiffness and excellent printability suitable for the special features needed.
The printing was done at Markprint, a Finnish printing house specialising in UV-printing and sustainable printing methods. The visual ice block effect was achieved with several different levels of printing done with UV printing on silver PET laminated paperboard. A white under printing was used, followed by CMYK colours and two layers of spot white to create the icy look. The frosty touch and feel was achieved with structural varnishing. Despite the impressive look and feel, no plastic was used, making the package easily recyclable.