SCOTTSDALE, Arizona and AURORA, Ontario , July 27, 2023 (press release) –

Magna to integrate onsemi EliteSiC into its traction inverter solutions to improve range and efficiency of electric vehicles
onsemi (Nasdaq: ON), a leader in intelligent power and sensing technologies, and Magna (NYSE: MGA; TSX: MG), a mobility technology company and one of the world's largest automotive suppliers, announced a long-term supply agreement (LTSA) for Magna to integrate onsemi's EliteSiC intelligent power solutions into its eDrive systems.
By integrating onsemi's industry-leading EliteSiC MOSFET technology, Magna eDrive systems can offer better cooling performance and faster acceleration and charging rates, improving efficiency and increasing the range of electric vehicles (EVs). Additionally, onsemi's end-to-end silicon carbide (SiC) manufacturing capability, combined with its ability to ramp production quickly, improves Magna's vertical integration and simplifies its supply chain to meet the growing demand for its SiC-based products for EVs.
"With range anxiety still a top deterrent to EV adoption, our technology enables Magna to go further, easing the transition to an electrified future," said Asif Jakwani, senior vice president and general manager, Advanced Power Division, onsemi. "Our latest EliteSiC MOSFET technology enables increased power density and higher efficiency in traction inverters, resulting in improved gas-equivalent miles per gallon without compromising driving dynamics and safety."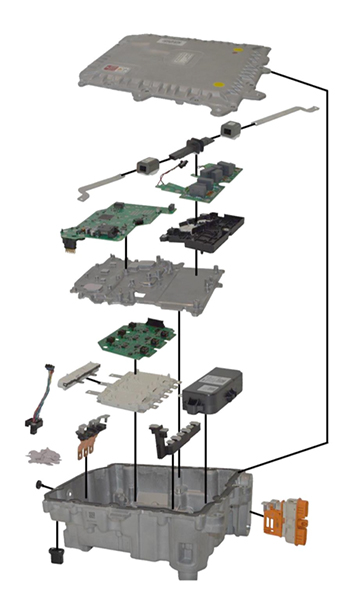 Simultaneous with the signing of the LTSA, the companies entered a separate agreement through which Magna will also invest approximately $40 million for the procurement of new SiC equipment at onsemi's New Hampshire and Czech Republic facilities to ensure access to future supply.
"We believe that a secure supply of silicon carbide chips will be critical to our ability to continue delivering innovative and efficient eDrive systems for our customers," said Diba Ilunga, President Magna Powertrain. "Accordingly, we are both investing to grow SiC production capacity, and establishing the commercial basis for long-term supply of SiC-based chips to advance our electrification strategy and outpace the competition."
Silicon carbide is a wide bandgap semiconductor substrate that is ideal for high-temperature, high-power applications such as electric vehicles, but it is incredibly difficult to produce. With a limited number of manufacturers and significant demand for SiC-based designs, OEMs and automotive suppliers are increasingly looking to secure long-term, reliable supply.
ABOUT onsemi
onsemi (Nasdaq: ON) is driving disruptive innovations to help build a better future. With a focus on automotive and industrial end-markets, the company is accelerating change in megatrends such as vehicle electrification and safety, sustainable energy grids, industrial automation, and 5G and cloud infrastructure. onsemi offers a highly differentiated and innovative product portfolio, delivering intelligent power and sensing technologies that solve the world's most complex challenges and leads the way to creating a safer, cleaner and smarter world. onsemi is recognized as a Fortune 500® company and included in the Nasdaq-100 Index® and S&P 500® index. Learn more about onsemi at www.onsemi.com.
onsemi and the onsemi logo are trademarks of Semiconductor Components Industries, LLC. All other brand and product names appearing in this document are registered trademarks or trademarks of their respective holders.
ABOUT MAGNA
Magna is more than one of the world's largest suppliers in the automotive space. We are a mobility technology company built to innovate, with a global, entrepreneurial-minded team of over 171,000 employees across 341 manufacturing operations and 88 product development, engineering and sales centres spanning 29 countries. With 65+ years of expertise, our ecosystem of interconnected products combined with our complete vehicle expertise uniquely positions us to advance mobility in an expanded transportation landscape. For further information about Magna (NYSE:MGA; TSX:MG), please visit www.magna.com or follow us on social.
THIS RELEASE MAY CONTAIN STATEMENTS WHICH CONSTITUTE "FORWARD-LOOKING STATEMENTS" UNDER APPLICABLE SECURITIES LEGISLATION AND ARE SUBJECT TO, AND EXPRESSLY QUALIFIED BY, THE CAUTIONARY DISCLAIMERS THAT ARE SET OUT IN MAGNA'S REGULATORY FILINGS. PLEASE REFER TO MAGNA'S MOST CURRENT MANAGEMENT'S DISCUSSION AND ANALYSIS OF RESULTS OF OPERATIONS AND FINANCIAL POSITION, ANNUAL INFORMATION FORM AND ANNUAL REPORT ON FORM 40-F, AS REPLACED OR UPDATED BY ANY OF MAGNA'S SUBSEQUENT REGULATORY FILINGS, WHICH SET OUT THE CAUTIONARY DISCLAIMERS, INCLUDING THE RISK FACTORS THAT COULD CAUSE ACTUAL EVENTS TO DIFFER MATERIALLY FROM THOSE INDICATED BY SUCH FORWARD-LOOKING STATEMENTS. THESE DOCUMENTS ARE AVAILABLE FOR REVIEW ON MAGNA'S WEBSITE AT WWW.MAGNA.COM.

Magna Announces Date For Q2 2023 Results Call
Releases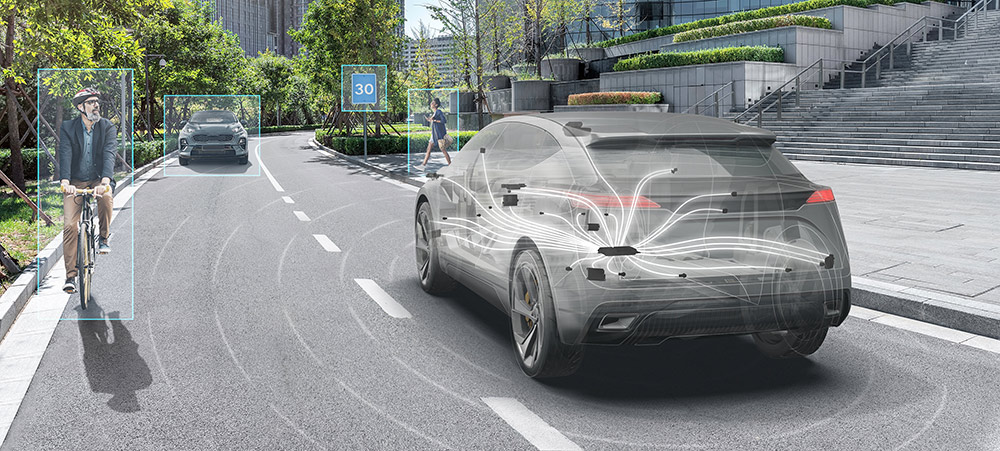 Magna Completes Acquisition of Veoneer Active Safety Business
Releases

Magna Announces 2023 Annual Meeting Results
Releases
INVESTOR CONTACT
Parag Agarwal, Vice-President - Investor Relations & Corporate Development
investor@onsemi.com, 602-244-3437
MEDIA CONTACT
Tracy Fuerst, Vice-President, Corporate Communications & PR
tracy.fuerst@magna.com, 248-761-7004

Source: Magna International Inc.
* All content is copyrighted by Industry Intelligence, or the original respective author or source. You may not recirculate, redistrubte or publish the analysis and presentation included in the service without Industry Intelligence's prior written consent. Please review our terms of use.