AURORA, Ontario , March 27, 2023 (press release) –

One of two suppliers to receive both awards
Supplier of the Year distinguishes suppliers who exceed GM requirements
Overdrive recipients display outstanding achievements in key priorities across Global Purchasing and Supply Chain
General Motors recognized Magna as a 2022 Supplier of the Year and Overdrive award winner at GM's 31st annual Supplier of the Year event in San Antonio, Texas. Magna is one of only two suppliers to receive both awards this year.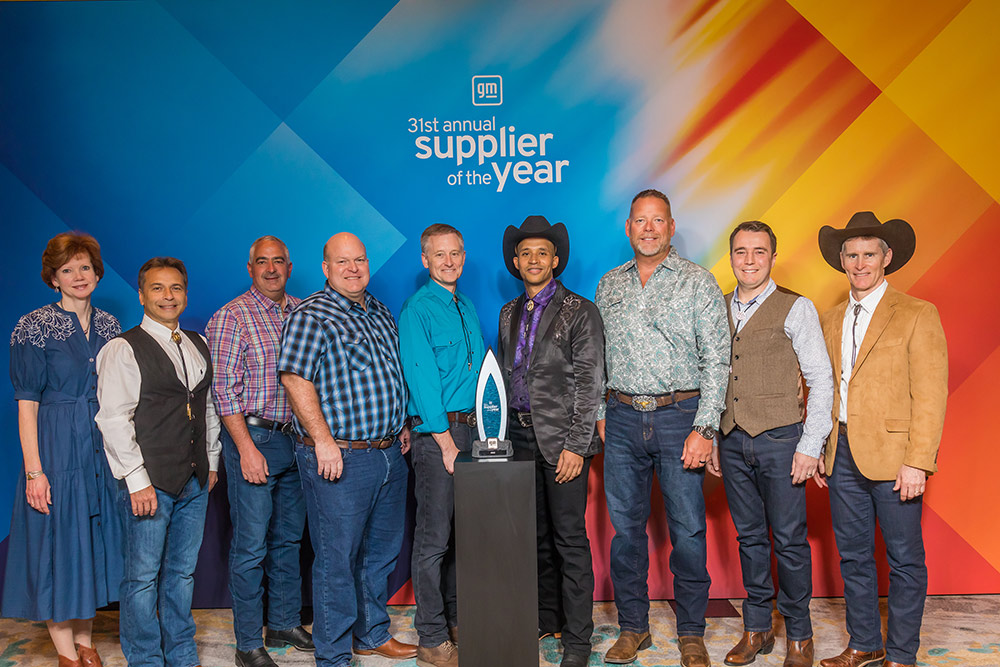 Our very first customer was GM and our strong, longtime partnership exemplifies Magna's commitment to delivering solutions that help our customers achieve their goals," said Eric Wilds, Chief Sales and Marketing Officer at Magna. "Receiving seven category awards in one year, plus the Overdrive award, is a great honor and testament to our team's commitment to excellence and inspires us to keep innovating."
GM's Supplier of the Year award recognizes global suppliers that distinguish themselves by exceeding GM's requirements, in turn providing customers with innovative technologies and among the highest quality in the automotive industry.
The Overdrive award was first presented in 2012 and is a distinction reserved for suppliers who display outstanding achievement across the Global Purchasing and Supply Chain organization's key priorities. These include sustainability, innovation, relationships, total enterprise cost, launch excellence and safety.
"We are thrilled to recognize these outstanding suppliers after yet another challenging year in the automotive industry," said Jeff Morrison, GM vice president of Global Purchasing and Supply Chain. "They overcame countless obstacles and exemplified what it means to be resilient, resourceful and determined. Beyond that, these suppliers demonstrated their commitment to sustainable innovation and to driving advanced solutions in collaboration with the GM team."
Each year, GM's Supplier of the Year and Overdrive award recipients are selected by a global, cross-functional GM team for their performance in criteria such Product Purchasing, Global Purchasing and Manufacturing Services, Customer Care and Aftersales and Logistics.>/p>
Magna received seven awards -- in the categories of Active Aero, Body Shop, Cradles, Driveline, Fascia, Frames and Structures.
TAGS
Supplier of the Year, Overdrive Awards, Innovation, GM SOY
ABOUT MAGNA
Magna is more than one of the world's largest suppliers in the automotive space. We are a mobility technology company with a global, entrepreneurial-minded team of over 168,000 employees and an organizational structure designed to innovate like a startup. With 65+ years of expertise, and a systems approach to design, engineering and manufacturing that touches nearly every aspect of the vehicle, we are positioned to support advancing mobility in a transforming industry. Our global network includes 343 manufacturing operations and 88 product development, engineering and sales centres spanning 29 countries.
For further information about Magna (NYSE:MGA; TSX:MG), please visit www.magna.com or on social media.
ABOUT GENERAL MOTORS
General Motors (NYSE:GM) is a global company focused on advancing an all-electric future that is inclusive and accessible to all. At the heart of this strategy is the Ultium battery platform, which will power everything from mass-market to high-performance vehicles. General Motors, its subsidiaries and its joint venture entities sell vehicles under the Chevrolet, Buick, GMC, Cadillac, Baojun and Wuling brands. More information on the company and its subsidiaries, including OnStar, a global leader in vehicle safety and security services, can be found at https://www.gm.com.
THIS RELEASE MAY CONTAIN STATEMENTS WHICH CONSTITUTE "FORWARD-LOOKING STATEMENTS" UNDER APPLICABLE SECURITIES LEGISLATION AND ARE SUBJECT TO, AND EXPRESSLY QUALIFIED BY, THE CAUTIONARY DISCLAIMERS THAT ARE SET OUT IN MAGNA'S REGULATORY FILINGS. PLEASE REFER TO MAGNA'S MOST CURRENT MANAGEMENT'S DISCUSSION AND ANALYSIS OF RESULTS OF OPERATIONS AND FINANCIAL POSITION, ANNUAL INFORMATION FORM AND ANNUAL REPORT ON FORM 40-F, AS REPLACED OR UPDATED BY ANY OF MAGNA'S SUBSEQUENT REGULATORY FILINGS, WHICH SET OUT THE CAUTIONARY DISCLAIMERS, INCLUDING THE RISK FACTORS THAT COULD CAUSE ACTUAL EVENTS TO DIFFER MATERIALLY FROM THOSE INDICATED BY SUCH FORWARD-LOOKING STATEMENTS. THESE DOCUMENTS ARE AVAILABLE FOR REVIEW ON MAGNA'S WEBSITE AT WWW.MAGNA.COM.

Magna Announces Senior Notes Offerings
Releases

Magna Announces CAD Senior Notes Offering
Releases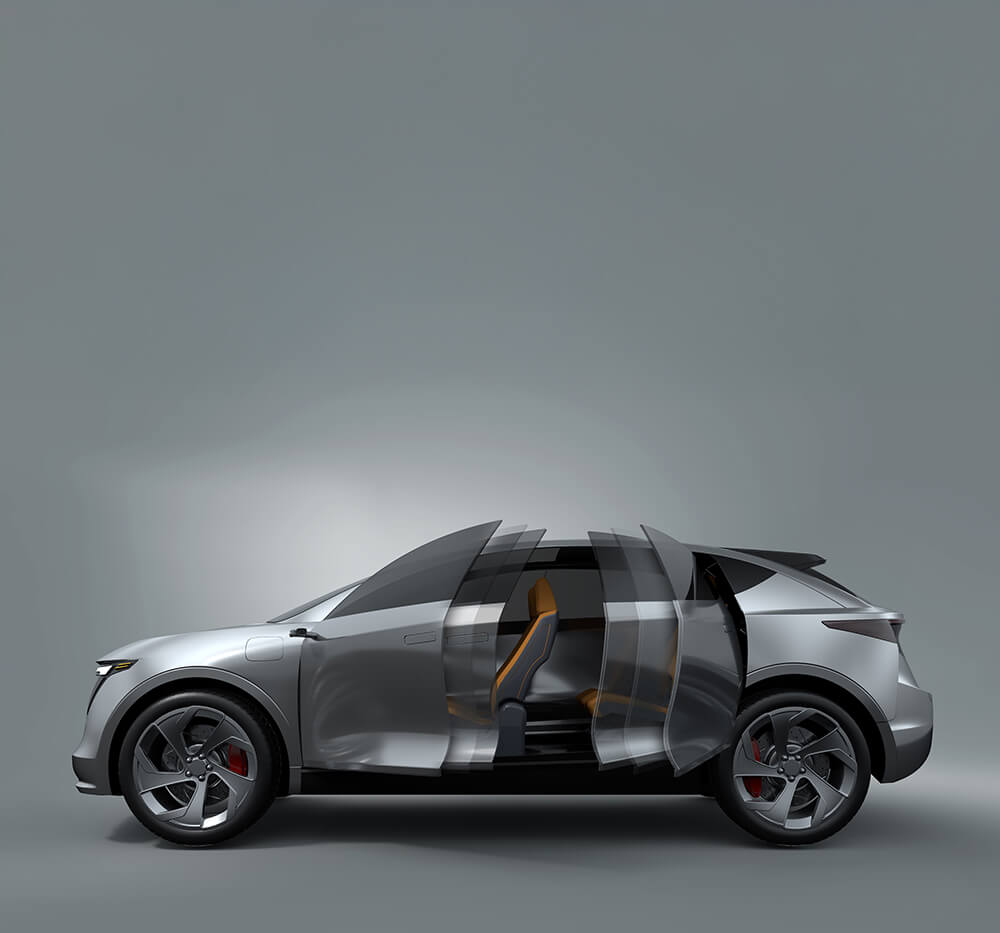 Magna's SmartAccess Power Door System Hits the Market in Style
Releases
MEDIA CONTACT
Tracy Fuerst, Vice-President, Corporate Communications & PR
tracy.fuerst@magna.com, 248-761-7004

Source: Magna International Inc.
* All content is copyrighted by Industry Intelligence, or the original respective author or source. You may not recirculate, redistrubte or publish the analysis and presentation included in the service without Industry Intelligence's prior written consent. Please review our terms of use.