LOS ANGELES , April 1, 2022 (Industry Intelligence Inc.) –
A roundup of recent trends pitting technology against the printed word:
Trees: Swedish motorcycle maker evaluates paper for replacing plastic parts
Swedish motorcycle maker Cake has taken a step toward its goal of a zero-emission society by evaluating whether paper can replace plastic components in its electric motorcycles. To help achieve that end, Cake has partnered with PaperShell, a company that builds paper back into a more resistant version of wood, DesignBoom reported March 30. Together, the two companies aim to bring a sustainable option to plastics that's suitable in the vehicle industry, according to a March 24 Cake company release. Cake CEO Stefan Ytterborn said, "[we] hope that we can play a crucial part in finding a material that can minimize or even eradicate the use of conventional plastics in our motorcycles." According to PaperShell, its material is a natural fiber composite that's stronger than plastic, with a significantly lower climate impact than polypropylene or fiberglass.
Trees: HPV paper-based test aims to make cervical cancer screenings easier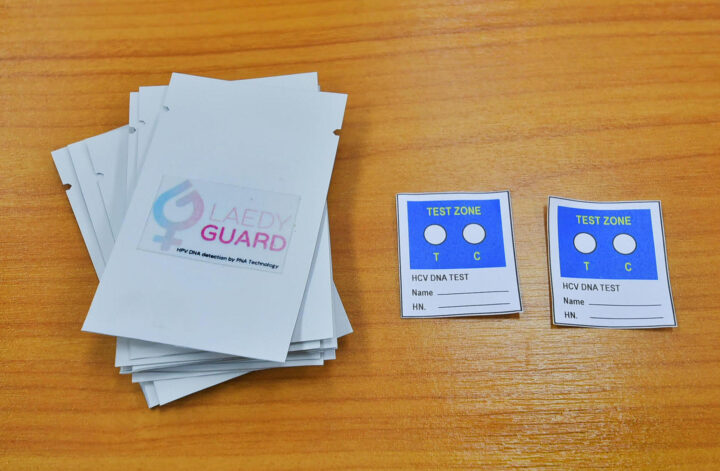 While regular women's health screenings can detect early stages of cervical cancer, factors such as cost have prevented some women in Thailand from getting tested. To make the process easier, researchers at Chulalongkorn University have developed a paper-based testing kit for detecting the virus—human papillomavirus (HPV)—that causes cervical cancer, according to a university release on March 15. The HPV paper-based DNA sensor is affordable at 500 baht (US$15.06) and only requires a urine sample to produce results. According to researchers, the sample is mixed in a solution and dropped onto the paper. Normally, the color of the solution is bright red, but a sample that's contaminated by the virus will turn a lighter color. There is also a colorimeter application on smartphones that helps make that color change more visible. The test shows a high level of accuracy with a sensitivity of 85%, and it is being used in health centers and community hospitals. The research team hopes its test will motivate more women to get tested for cervical cancer, which in Thailand is the second most common cancer of women after breast cancer.
Trees: Paper-based hydrogen peroxide sensor can trace explosives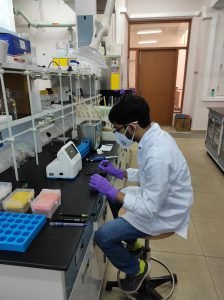 Hydrogen peroxide may be best known as a common household disinfectant, but the chemical is also found in hand sanitizers, rocket fuel and biological cells. Researchers at the Indian Institute of Science have developed a paper-based sensor for detecting hydrogen peroxide, which could serve as a powerful tool in low-resource settings to test biological fluids like blood or trace peroxide-based explosives, according to a March 9 university release. The sensor works by emitting a green light under a UV lamp if hydrogen peroxide is detected. The sensor is made with a photoluminescent paper and involved the development of several "sensitizer" molecules, one of which enables a metal called terbium to emit green light. "The molecule we have designed is very specifically unmasked by hydrogen peroxide," said Uday Maitra, senior author of the study. Moreover, the test is cheap, easy to use and biodegradable, though the team is looking to improve the test by reducing reaction time and working on a small portable device that makes detection more automated.
* All content is copyrighted by Industry Intelligence, or the original respective author or source. You may not recirculate, redistrubte or publish the analysis and presentation included in the service without Industry Intelligence's prior written consent. Please review our terms of use.