March 3, 2023 (press release) –
Ten years ago, consumers were just starting to consume more media via their smartphones, but we could have never predicted that it would become the norm rather than the exception. Though more specialized in nature, converters may consider taking a closer look at packaging innovations not only as the emerge, but as they evolve. So what's the future of this smart label application, and in which direction can we except RFID labels to go? As a manufacturer of technology that enables RFID labels, we have an idea of what our customers can expect.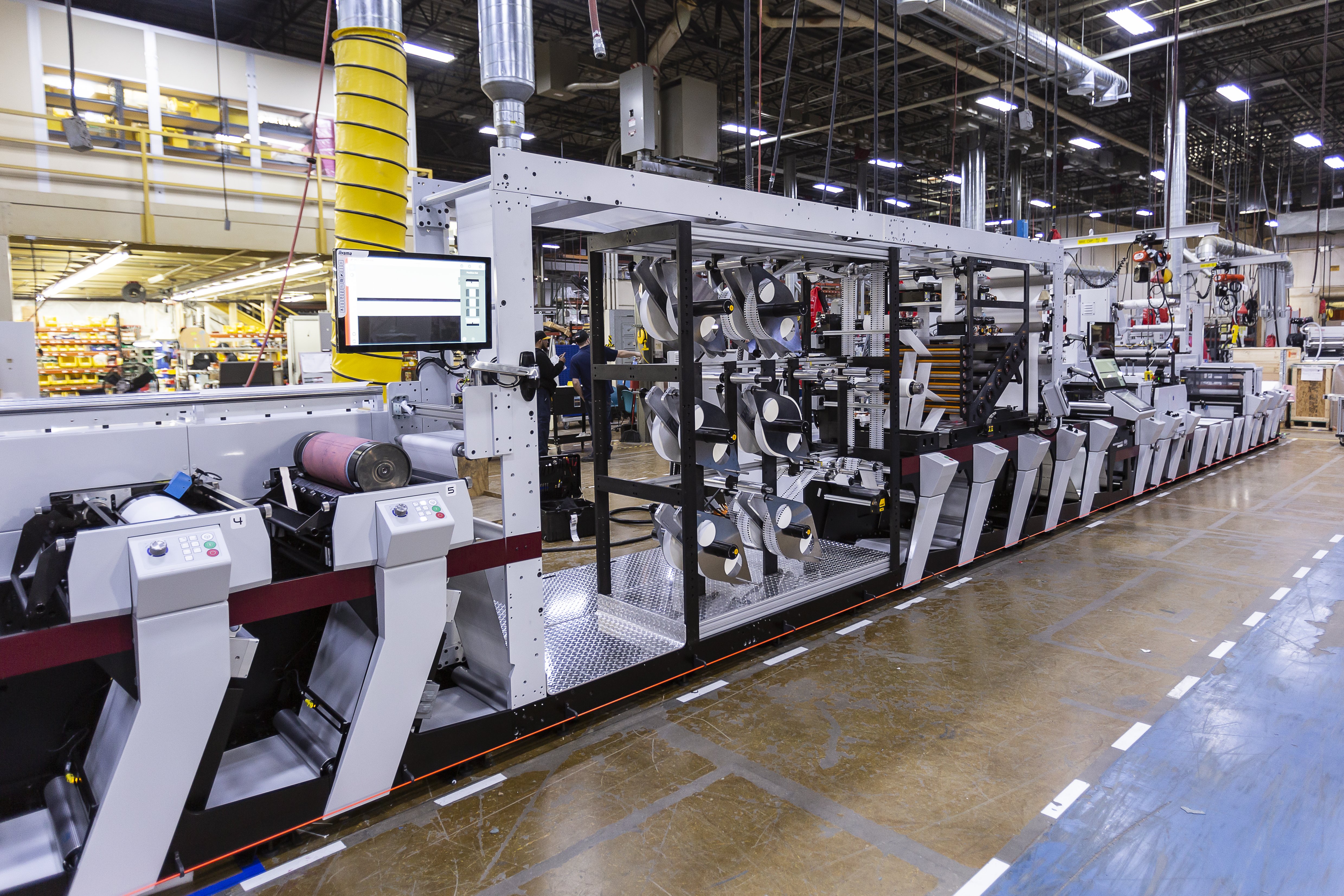 The basis of RFID technology is essentially the reading and sending of data. This process is capable due to the electronic charging of chips containing the aforementioned data. The labels themselves are known as a carrier (called also a tag) of a chip inside – which is the inlay placed inside of the label during production. We know that RFID is used in many fields of life, but Mark Andy's Lukasz Chruslinski has more to add, noting "The companies who decided to implement this technology several years ago went beyond what we consider the typical use of RFID labels. Every year Mark Andy delivers several presses using RFID to the printers from the whole world, and we are constantly learning new, and sometimes proprietary uses for the application." Chruslinski also notes "Industry 4.0, Internet of Things (IoT) are no more modern phrases from a futuristic movie, but a reality based on wireless network-based communication and human/machine interaction. Production and industry, logistics and storage, construction, parking systems, contactless payments – RFID technology is present in all these areas."
Most commonly, RFID is used in the retail industry providing security and theft prevention solutions for end users. Chruslinski elaborates that "Retail companies, large and small from all the world, have benefited from this technology for many years. It is used it in terms of inventory control, but also safety against stealing and first of all – easier handling of customers. In Poland some of them (including a very well-known company offering sports range) also use this innovative solution. Moreover, some of them are just testing it, in terms of electronic price lists. What we are now starting to see more of is the use of RFID labels in unattended shops. What's even more interesting is after the latest months and totally new experiences brought by a global pandemic, RFID is being considered even more intensively to limit human-to-human interaction. Shopping, using a smartphone (informing about missing products in a customer's fridge) and a RFID-based system reading and summarizing all that we buy, is no more a dream but a reality. We observe more difficult access to a worker, his costs become higher and we must consider totally new needs (as pandemic showed us) which include limitations in touching common parts and areas such as self-service check-outs. Therefore, future-oriented manufacturers who look very closely at today's reality should consider implementing RFID technology as one of the available options for labels and packaging for their end users."
RFID tags, known also as transponders or microchips, are small data carriers of different shapes and dimensions. They enable writing, storing and reading information. "Tags, containing information expected by manufacturer and customized according to customer's needs, will be a crucial part of future label," Chruslinski continues. Chips or memory microprocessors store information coded in a tag. Special antennas are responsible for emitting and receiving a radio signal. Its coverage can have different shapes, obviously including labels. Mark Andy offers presses enabling label production on webs containing tags, opening completely new opportunities for manufacturers and printers.
RFID is already being used as an innovative solution for asset tracking across many different industries. And with the "new normal" still yet to be established, it's likely the use of RFID technology will continue to expand amongst all verticals in the not too distant future. Chruslinski concludes, "Brand owners try to deliver their customers the shortest access to information and the quickest and the simplest service possible. Label producers have to follow the same direction. Therefore, we recommend all converters to take a closer look at RFID technology and the presses that enable implementing it in a daily production."
About the Author
Lena Chmielewska, Marketing Manager, Mark Andy Europe, is focused on finding solutions that provide success to label customers. With extensive flexo printing and plate making experience, she's knowledgeable in the label, packaging, and corrugate markets and understands the ever-evolving demands.
* All content is copyrighted by Industry Intelligence, or the original respective author or source. You may not recirculate, redistrubte or publish the analysis and presentation included in the service without Industry Intelligence's prior written consent. Please review our terms of use.