June 2, 2023 (press release) –
The standard becomes effective on 01 September 2023.
The new FSC Interim Forest Stewardship Standard (IFSS) for Slovakia has been published. It promotes sustainable and responsible forest management in Slovakia, by ensuring social responsibility, environmental protection, and economic sustainability. It is an excellent opportunity for Slovak foresters to demonstrate best practices of forestry, such as the preservation of HCV forests, and sustainable forest management in meeting the public and the market demands.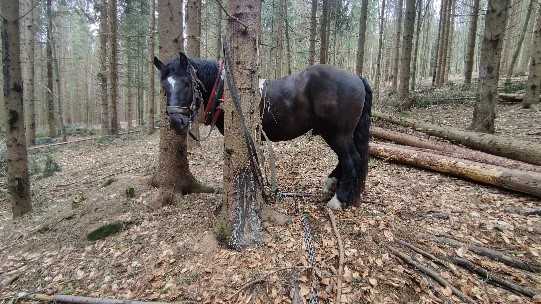 Being the 13th most forested country in Europe (according to State of Europe's Forests Report 2020), Slovak Republic houses 1,951,500 ha of forest cover; an increase of 1.55% from 1990-2020. The forests belong to eight altitudinal vegetation zones, from the oak zone to the dwarf-pine zone. With varying site types reflecting patterns of terrain and soil water distribution, they consist of a very rich and varied tree species composition, age, and spatial structure, while the most common type of forests being broadleaved and mixed forests.
The forests are under the supreme national authority of Ministry of Agriculture and Rural Development of the Slovak Republic. 993,400 ha of forest area (that accounts to 50.9%) are managed by state forest enterprises, out of which 781,500 ha is in the state ownership. The remaining area of forest stand area (958,100 ha) is managed by non-state enterprises which own and manage private, municipal, church and community forests as well as forests of agricultural cooperatives.
The new IFSS for Slovakia was developed according to the rules and regulations laid out in FSC-PRO-60-007 V1-2 in the period from November 2017 to March 2020. Two stakeholder consultations were conducted, the first from 3 February until 2 April 2019 and the second from 23 August until 22 October 2019. It applies to all categories of Management Units including small or low intensity managed forests (SLIMFs), while also setting out ways in which certificate holders/owners can collaborate with communities and other stakeholders.
Getting certified with the new IFSS would provide many benefits to the certificate holders including better and expanded market access with strengthen image and status in the market, and the use of FSCTM label for promotional/marketing purposes. The new standard becomes effective on 01 September 2023.
Please contact nationalstandards@fsc.org for any inquiries regarding the standard. The IFSS for Serbia (English version) can be downloaded at the FSC Document Centre.
* All content is copyrighted by Industry Intelligence, or the original respective author or source. You may not recirculate, redistrubte or publish the analysis and presentation included in the service without Industry Intelligence's prior written consent. Please review our terms of use.