November 14, 2023 (press release) –
Are you a brand purchasing finished and FSC-labelled products from a certified company and selling these on to resellers? Are you a reseller of FSC-labelled products sold to you by a brand?
If so, you may be interested in a new pilot that FSC is undertaking to potentially increase the promotion of FSC-certified products to the consumer whilst maintaining the integrity of the FSC system.
This pilot aims to establish whether, under certain circumstances, FSC can enable retailers to promote FSC certified products more easily by allowing two promotional licensees in a row instead of only allowing one company in a supply chain to have a promotional licence. The goal is to test whether this would increase promotion of FSC labelled products on the market, whilst safeguarding the integrity of the FSC system.
One of the strategic goals of FSC is to guide consumers in making a responsible choice when shopping for forest-based products. However, too often products aren't promoted as FSC due to the current rules.
What challenge is FSC trying to overcome?
A fundamental aspect of the FSC system is that that each link in the supply chain of a product needs to be FSC certified for the product to be labelled as FSC certified. This requirement covers everyone who alter an FSC certified product in any way.
Companies at the end of the supply chain may be eligible to hold an FSC promotional licence to promote the finished, FSC labelled products they sell. To promote products as FSC certified, the FSC promotional license holders are required to purchase their products directly from an FSC-certified supplier. The product must be finished, packed, and labelled individually with the FSC label.

This requirement for certification can act as an obstacle to finished and FSC-labelled products being promoted as FSC certified. This is a common challenge within the fashion industry. In this sector, brands often buy finished, FSC-labelled products from an FSC chain of custody certified manufacturer, and then resell them to retailers, who in turn sell them to consumers online or in store.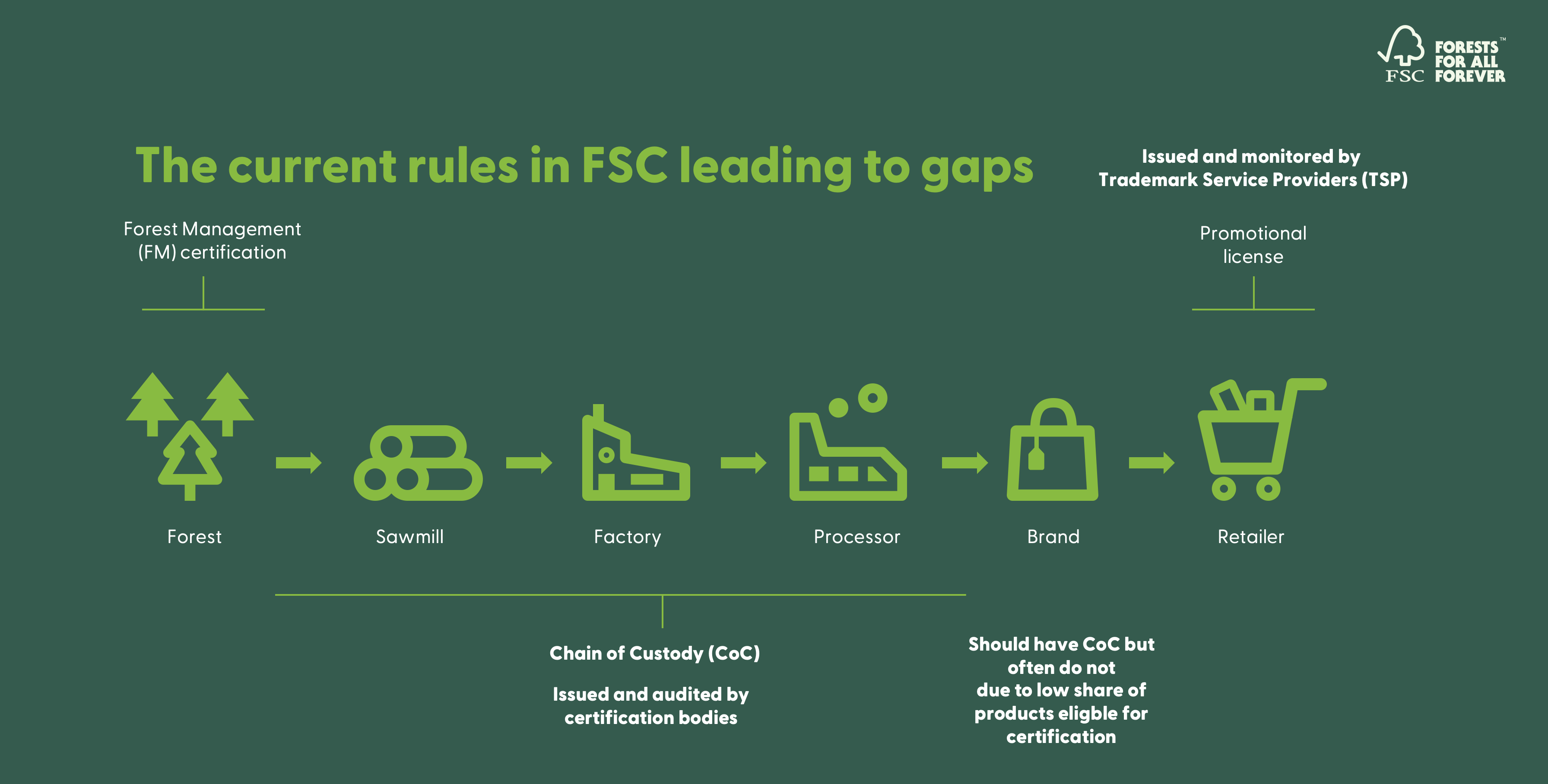 The brands may hold an FSC promotional licence because they are buying finished labelled products. But if the products are to be promoted as FSC-certified by the retailers, it currently requires the brand to hold chain of custody certification, even though the products are already finished, FSC-labelled, and typically carry the company's brand name.
In this new pilot, FSC will be testing whether the brand can be allowed to hold an FSC promotional license, and the resellers still promote the products as certified under their promotional license.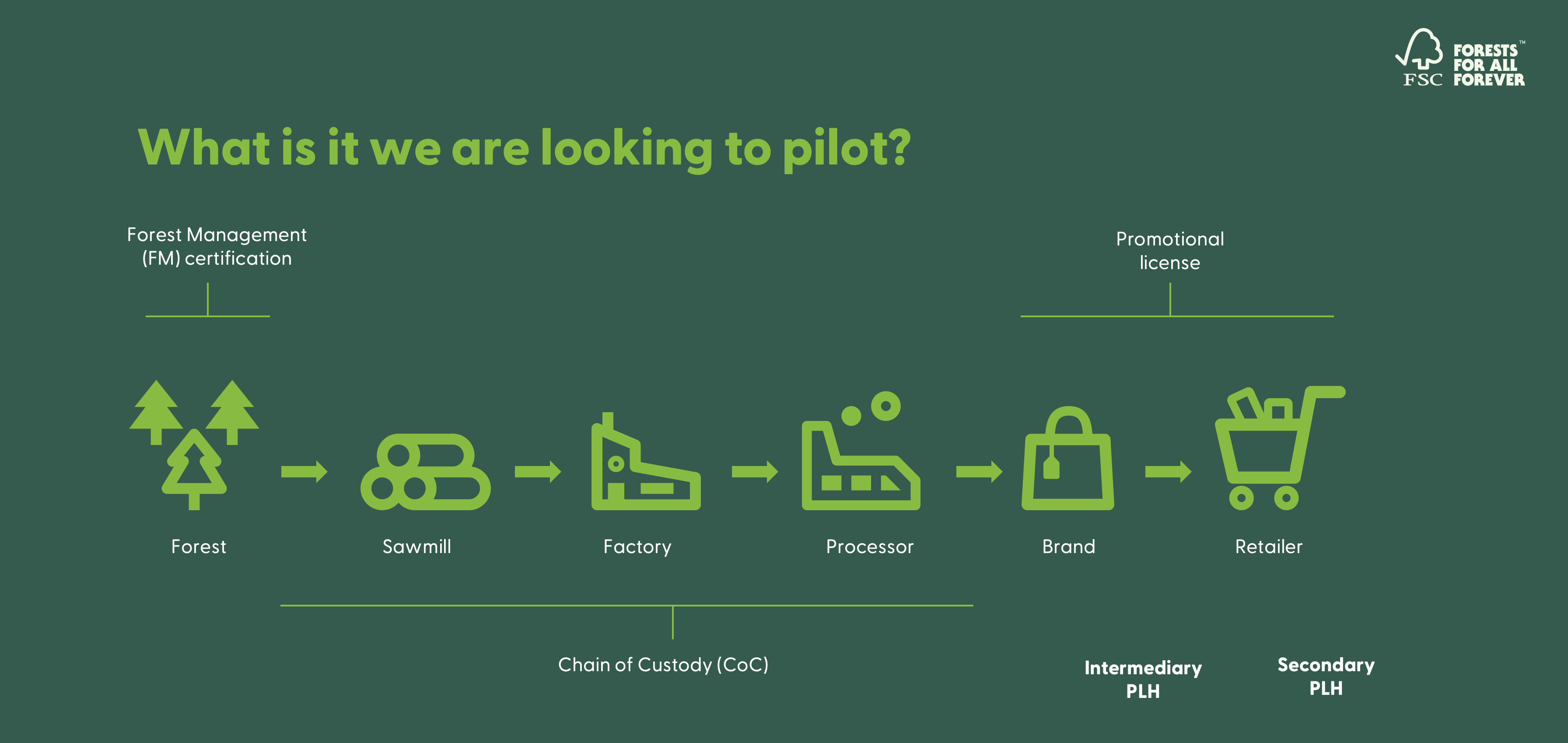 Whilst the pilot is primarily aimed at the fashion sector, participants from other sectors may also be eligible.
Learn more about this pilot and whether you are eligible to participate HERE.
* All content is copyrighted by Industry Intelligence, or the original respective author or source. You may not recirculate, redistrubte or publish the analysis and presentation included in the service without Industry Intelligence's prior written consent. Please review our terms of use.