September 28, 2023 (press release) –
The pulp company's initiative bolsters its sustainability practices. The trees were planted in the municipalities of Botucatu, Agudos and Piratininga
A leading global producer of dissolving pulp, a Bracell initiative in partnership with Fundação SOS Mata Atlântica, a Brazilian environmental foundation, resulted in the planting of 77,000 trees from the Atlantic Forest biome in land of the company's partners in the towns of Botucatu, Agudos and Piratininga. Through the Foundation's Forests of the Future Program, Bracell began restoring riparian forests, thereby helping safeguard the water resources flowing out of springs in the areas covered.
Bracell's Environmental Forest coordinator in São Paulo, Marcela Trecenti Capoani, emphasizes that the tree planting helps protect Permanent Conservation Areas and consequently contributes to water regulation. "We are committed to sustainability throughout the production chain. The forest management techniques, from planting to harvesting, prioritize the preservation of natural and water resources, essential for the quality and productivity of the forest," he says.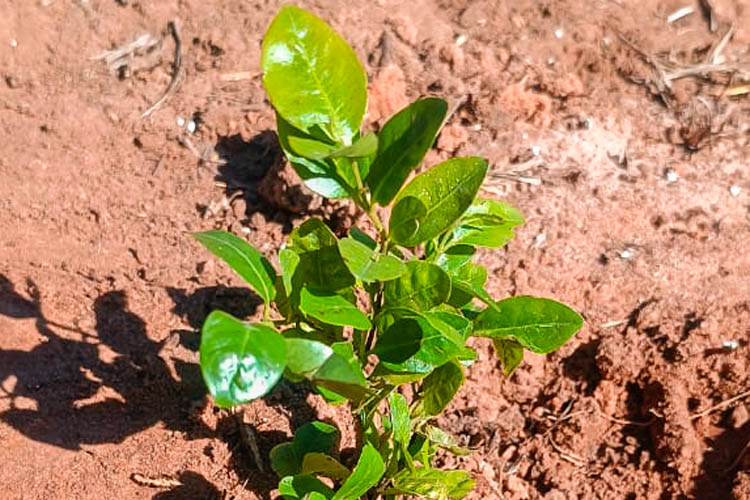 The endeavor began in 2022 and the planting phase was completed this year. 61,975 seedlings were planted in the municipality of Botucatu, 10,025 in Agudos and 5,000 in Piratininga, totaling 77,000 Atlantic Forest trees planted. This forest is the most ravaged biome in Brazil and considered one of the 10 flagship ecosystems for forest restoration in the world by the Decade on Ecosystem Restoration.
"Restoring the forest along the banks of rivers and streams is extremely important. The forest protects the water and access to it for wildlife. Alongside Bracell we are restoring 30 hectares of riparian forests (equivalent to 30 soccer pitches) and we have already noticed new plants emerging in the areas, which is one of the first signs of forest regeneration. This is the path we desire for the entire Atlantic Forest – the restoration of the biome" states Ana Beatriz Liaffa, Forest Restoration Coordinator at Fundação SOS Mata Atlântica.
João Augusti, Bracell's Sustainability Manager, emphasizes that 'initiatives like this one from Bracell, play a crucial role in fostering sustainability, helping disseminate good restoration practices in its geographies and, consequently, creating synergy with other initiatives and bringing benefits to the cities, such as improving the quality of the climate, humidity and air. We believe that working together enhances the results of actions and the partnership with SOS Mata Atlântica will be an important catalyst to promote the initiative in these municipalities.
* All content is copyrighted by Industry Intelligence, or the original respective author or source. You may not recirculate, redistrubte or publish the analysis and presentation included in the service without Industry Intelligence's prior written consent. Please review our terms of use.