Sysco Corporation (NYSE: SYY), the leading global foodservice distribution company, has appointed Kenny Cheung to the position of Chief Financial Officer (CFO), effective April 17, 2023 . Neil Russell , who has served as Interim CFO since January 6, 2023 , has been appointed to the newly created position of Chief Administrative Officer (CAO).
"I'm delighted to welcome Kenny to our executive leadership team," said Kevin Hourican , Sysco's President and Chief Executive Officer. "Kenny is a results-oriented leader with proven financial and operational management qualifications and a track record of driving strong performance with a collaborative approach. He has extensive experience building successful financial organizations that create value for shareholders, and we look forward to partnering with him as we continue to execute our Recipe for Growth strategy."
Hourican continued, "Neil has done an outstanding job as Interim CFO and we are pleased that he is now taking on the role of Chief Administrative Officer, expanding his responsibilities at Sysco. Neil is an exceptional leader that has made significant contributions to Sysco across his 17 years with the company. His deep understanding of our business, people and culture will be an important asset as we continue to execute our transformation programs."
Cheung joins Sysco with nearly 20 years of financial and operational executive experience. He most recently served as Executive Vice President, Chief Financial Officer at The Hertz Corporation , where he led the company's Global Finance Organization , including accounting, financial planning and analysis, tax, investor relations, internal audit, and treasury operations. Previously, Kenny also managed procurement and global franchise operations. He was an integral part of the team that led Hertz through its successful restructuring and Chapter 11 emergence in June 2021 , and later resulted in a re-IPO in November 2021 . Prior to his appointment as CFO, Cheung served as Executive Vice President, Chief Operational Finance and Restructuring Officer and in several finance leadership roles, including SVP of Global Financial Planning and Analysis and CFO for Hertz North America . Before joining Hertz in 2018, he spent over a decade at Nielsen Holdings, PLC, most recently as Global Chief Audit Executive, and prior to that, as a Regional Chief Operating Officer and Regional Chief Financial Officer. Kenny gained extensive international experience while working at Nielsen over-seas. Prior to joining Hertz , Kenny worked at General Electric within the finance department supporting supply chain, operations and FP&A. Cheung holds a bachelor's degree in finance from the University of Maryland and an M.B.A. from Washington University in St. Louis .
"I'm thrilled to join Sysco at such an exciting time for the industry and organization," said Cheung. "The company is well-positioned to continue to grow its industry leading platform and further strengthen its customer-centric approach. I look forward to working with Kevin, the management team, the talented finance team, and Sysco colleagues to help the Company execute its strategic vision."
As CAO, Russell will be responsible for implementing Sysco's portfolio of strategic initiatives including the Recipe For Growth. He will work collaboratively with the Sysco Executive Leadership Team to ensure transformational programs are on track and delivering the required financial returns. In addition, Russell will have responsibility for leading and managing the company's government and investor relations, communications and public relations, sustainability and community relations.
"I am proud to have served as Interim CFO and excited to take on the expanded role as Chief Administrative Officer. At Sysco, we recognize that our global leadership position comes with responsibility, and I look forward to leading transformative initiatives that elevate our performance and drive value for stakeholders," said Russell.
About Sysco
Sysco is the global leader in selling, marketing and distributing food products to restaurants, healthcare and educational facilities, lodging establishments and other customers who prepare meals away from home. Its family of products also includes equipment and supplies for the foodservice and hospitality industries. With more than 71,000 colleagues, the company operates 333 distribution facilities worldwide and serves approximately 700,000 customer locations. For fiscal year 2022 that ended July 2, 2022, the company generated sales of more than $68 billion. Information about our Sustainability program, including Sysco's 2022 Sustainability Report and 2022 Diversity, Equity & Inclusion Report, can be found at www.sysco.com.
For more information, visit www.sysco.com or connect with Sysco on Facebook at www.facebook.com/SyscoFoods. For important news and information regarding Sysco, visit the Investor Relations section of the company's Internet home page at investors.sysco.com, which Sysco plans to use as a primary channel for publishing key information to its investors, some of which may contain material and previously non-public information. In addition, investors should continue to review our news releases and filings with the SEC. It is possible that the information we disclose through any of these channels of distribution could be deemed to be material information.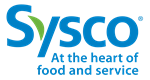 Source:
Sysco Corporation