June 6, 2023 (press release) –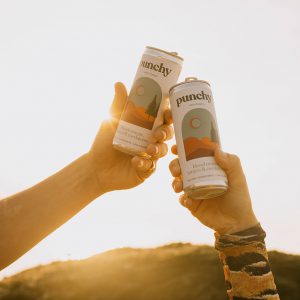 Earlier this year, the Can Makers commissioned an extensive omnibus survey of UK adults which provided some fascinating insights into consumer perceptions of cans. It was great to see that 80% of adults in the UK believe cans are easy to recycle, with 6 out of 10 preferring canned beverages for their convenience.
The research followed a Metal Packaging Europe (MPE) survey which showed that more than 75% of consumers would choose the beverage can over other packaging formats once they were aware of the can's sustainability benefits.
However, despite the positive findings of our research, it is important not to rest on our laurels. That is why, during the Spring this year, we conducted further research to better understand the motivators driving consumers to purchase canned beverages. Conducted over three focus group sessions with a representative sample of UK adults, we have been able to identify the key drivers in consumer purchasing behaviour.
Sustainability was at the heart of the discussions at the focus groups, with participants pointing out that they prefer cans to plastic bottles as they are easier to recycle and are seen as a positive environmental choice.
Additionally, reducing waste was at the heart of the discussions. Participants also highlighted the convenient size of canned mixers such as tonic water or ginger ale, which allows better portion control and means leftovers are not wasted, supporting our earlier research which revealed that 67% of UK adults believe cans make portion control easier.
With such positive views of cans, it is no surprise that the popularity and range of canned beverages is growing at pace. Innovative RTD cocktails with a 'fresh fizz' which can only be found in cans and wine in cans making for convenient and easy to chill al-fresco drinks are becoming a favourite at summer barbeques. These trends are driving consumers to try more canned beverages and I look forward to seeing this spirit of innovation which has always underpinned our industry flourish in the years ahead.
* All content is copyrighted by Industry Intelligence, or the original respective author or source. You may not recirculate, redistrubte or publish the analysis and presentation included in the service without Industry Intelligence's prior written consent. Please review our terms of use.