March 23, 2023 (press release) –
KINGSPORT, Tennessee
Dopper has made the first reusable bottle collection to achieve the Gold level set by the Cradle to Cradle Products Innovation Institute, verifying the company's commitment to eliminate single-use plastic waste. The new Dopper Original collection features the classic bottle design with components that separate to form a unique drinking cup.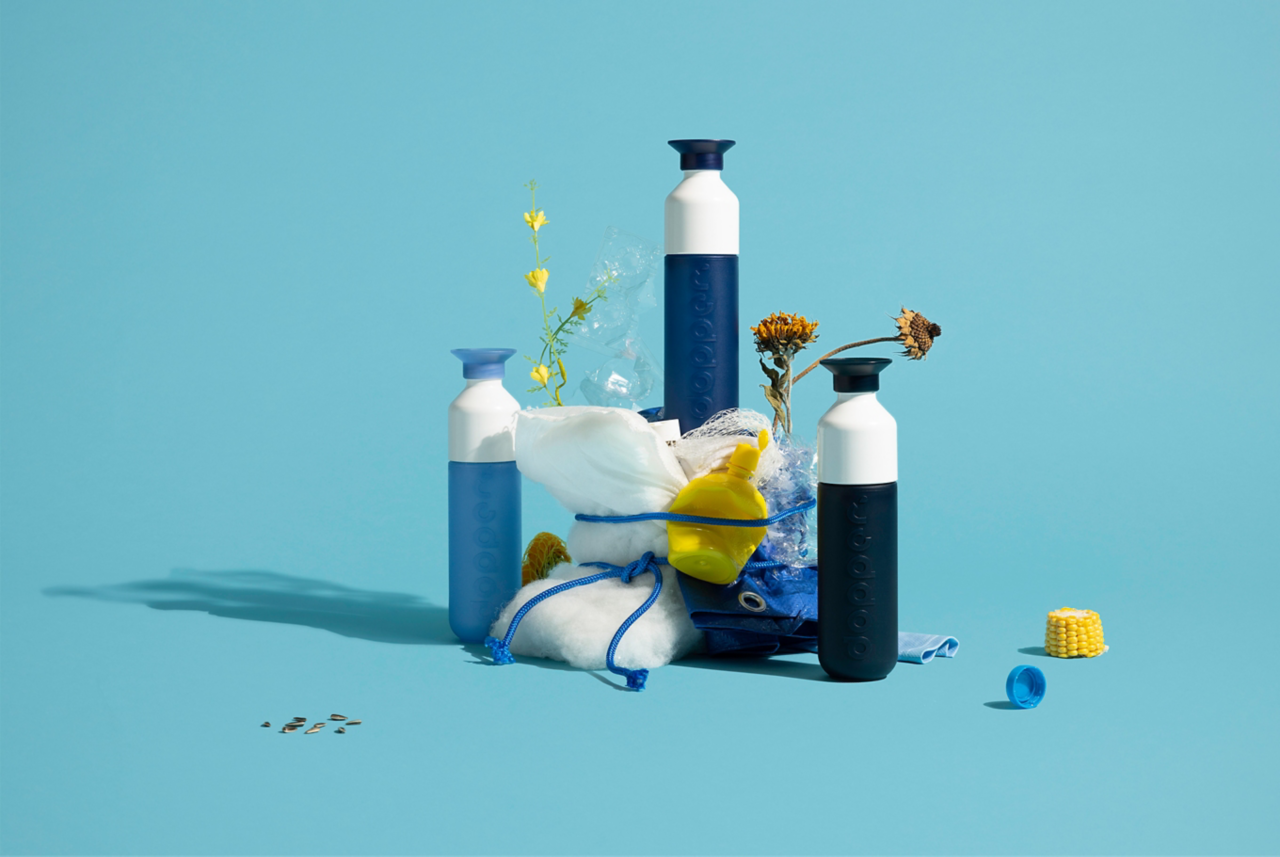 The BPA-free cup is made with Eastman Tritan™ Renew, which contains 50% certified recycled content.* Tritan Renew is made with molecular recycling technology that breaks down hard-to-recycle plastic waste into fundamental building blocks which are used again in manufacturing. The rest of the bottle, including the container and the cap, is made with biobased polypropylene. Manufacturing takes place in facilities that use 100% renewable energy.
Cradle to Cradle Gold certification is proof that from design to end of life, every Dopper Original bottle is made to avoid waste with the highest regard for the planet, meeting the toughest environmental standards and ready for the circular economy.
"It is exciting to see Dopper's commitment to sustainability be realized with the Cradle to Cradle Gold certification for the Dopper Original bottle featuring Tritan Renew," said Glenn Goldman, Eastman's commercial director of specialty plastics. "Eastman is proud to be part of the solution to empower forward-looking brands like Dopper to make material changes now that lay the groundwork for a better future."
"With the new Dopper Original collection, we show the industry what's already possible: a bottle collection with a zero-carbon footprint, made of 85% upcycled materials, produced in a factory that runs on 100% renewable energy and more," said Dopper CEO Virginia Yanquilevich. "The Cradle to Cradle Gold certification shows the world that we can — and must — make sustainable choices in every part of the production process, hopefully inspiring others to follow."
*Recycled content is certified through the ISCC using mass balance allocation.
About Cradle to Cradle Certified®
The Cradle to Cradle Products Innovation Institute powers the circular economy through products and systems that benefit people and planet. Cradle to Cradle Certified® is the world's most advanced, science-based standard for designing and making products that enable a healthy, equitable, and sustainable tomorrow. It assesses the safety, circularity and responsibility of materials and products across five categories:
Material health: ensuring materials are safe for humans and the environment
Product circularity: enabling a circular economy through regenerative products and process design
Clean air and climate protection: protecting clean air, promoting renewable energy and reducing harmful emissions
Water and soil stewardship: safeguarding clean water and healthy soils
Social fairness: respecting human rights, and contributing to a fair and equitable society
About Dopper
Dopper is on a mission. Empowering people to choose reusable over single-use water bottles, to protect our world's waters.
Every minute a truckload of plastic waste enters our oceans. And in that same minute 1 million single-use plastic bottles are purchased. Coincidence? They don't think so. Dopper decided to take action by creating a reusable water bottle that is putting single-use ones out of business.
Are you ready to start making Impact with a capital I? Each bottle sold contributes to this mission. From raising awareness and helping educate others about plastic pollution, to kick-starting clean drinking water projects in Nepal. Good karma? You bet. For more information, visit https://dopper.com/
Cradle to Cradle Certified® is a registered trademark of the Cradle to Cradle Products Innovation Institute.
About Eastman
Founded in 1920, Eastman is a global specialty materials company that produces a broad range of products found in items people use every day. With the purpose of enhancing the quality of life in a material way, Eastman works with customers to deliver innovative products and solutions while maintaining a commitment to safety and sustainability. The company's innovation-driven growth model takes advantage of world-class technology platforms, deep customer engagement, and differentiated application development to grow its leading positions in attractive end markets such as transportation, building and construction, and consumables. As a globally inclusive and diverse company, Eastman employs approximately 14,500 people around the world and serves customers in more than 100 countries. The company had 2022 revenue of approximately $10.6 billion and is headquartered in Kingsport, Tennessee, USA.
Media Contact
Patricia Douma – International PR & Communications Manager
Dopper
31-0-6-333-157-95
patricia@dopper.com
Editorial Contact
Laura Mansfield, APR
Tombras
1-865-599-9968
lmansfield@tombras.com
* All content is copyrighted by Industry Intelligence, or the original respective author or source. You may not recirculate, redistrubte or publish the analysis and presentation included in the service without Industry Intelligence's prior written consent. Please review our terms of use.