June 7, 2023 (press release) –
June 7, 2023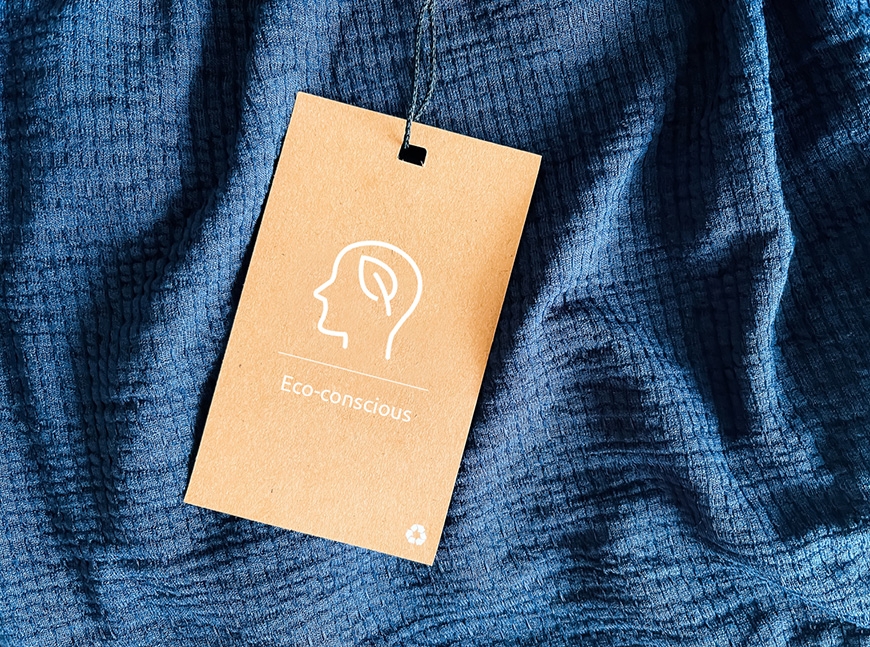 Avient debuts new sustainable addition to its MagnaColours ITO range of dyes, chemicals, and functional finishes at ITMA 2023 – ITOFIX EVO.
To download a high-resolution image, please click here: FOR MEDIA USE ONLY
MILAN, Italy – June 7, 2023 – Avient Corporation is debuting a new, sustainable solution for textile dyes and highlighting recently achieved compliance certifications for color & additives for synthetic fibers at the start of ITMA 2023, the world's largest annual international textile and garment technology exhibition June 8-14 in Milan, Italy.
This includes an expansion of the MagnaColours® ITO range of dyes from Avient Specialty Inks. This also includes Avient's Taoyuan production site in Taiwan achieving accreditation to Global Recycled Standard (GRS) 4.0 and recognition as a bluesign® SYSTEM PARTNER for spin-dyeing (dope-dyeing) solutions.
ITOFIX EVO
ITOFIX EVO reactive dyes are a new sustainable addition to Avient Specialty Inks' MagnaColours® ITO range of textile dyes and finishes.
Available in 10 different shades, ITOFIX EVO reactive dyes offer an innovative and eco-conscious alternative for the coloration of cellulosic fibers. Compared to conventional reactive dyes, ITOFIX EVO dyes can deliver shorter process cycles and lower dyeing temperatures due to faster fixation and more accurate, first-time results. The range also allows for effective washing off at lower temperatures with shorter washing cycles. This can save textile dyers time, reduce energy consumption, and conserve water.
In addition to facilitating a more sustainable cellulosic dyeing process for textile processors, ITOFIX EVO dyes are formulated to contribute to the reduction of hazardous substances from the textile supply chain without compromising on high levels of color fastness performance.
ITOFIX EVO
ITOFIX EVO reactive dyes join a wide selection of specialist ITO range textile dyeing and finishing products Avient will highlight at ITMA 2023, including ITOGUARD AQUASHIELD+ non-PFC water repellent treatment and ITOLUX COT light fastness improving agent for reactive dyes.

GRS 4.0 Accreditation
Avient's Taoyuan production site in Taiwan recently achieved full compliance with the Global Recycled Standard (GRS) 4.0. The GRS standard is an international, voluntary, full-product standard that sets requirements for third-party certification of recycled content, chain of custody, social and environmental practices, and chemical restrictions. The Taoyuan site produces colorants and additives for polyester fibers used in casual wear and sportswear applications that are expected to include recycled content. The GRS-certified color and additive solutions contain a required percentage of pre-consumer or post-consumer recycled polyester primarily from recycled PET flakes. They are intended for use in the spin-dyeing, also called dope-dyeing, process which incorporates color and/or functional additives during yarn extrusion saving on energy and water use.
bluesign® SYSTEM PARTNER for Dope-Dyeing (Spin-Dyeing) Fibers
In addition to the GRS accreditation, Avient's Taoyuan site in Taiwan is also among the first provider of colorants and additives for spin-dyeing to be recognized as a bluesign® SYSTEM PARTNER. The bluesign® label is a well-known label for textiles that certifies increased sustainable chemistry and high product safety in the textile industry. Brand owners, yarn manufacturers, and chemical suppliers can apply for certification. The bluesign® SYSTEM PARTNER accreditation automatically provides the ZDHC (Zero Discharge of Hazardous Chemicals) MRSL (Manufacturing Restricted Substance Lists) Conformance level 3 to the Taoyuan site for its fiber color and additive solutions. ZDHC's goal is to effectively phase out hazardous substances from the textile supply chains. The site in Taiwan is in the process of including its color and additive solutions in the bluesign® FINDER.
Avient's team of experts will be on-site at ITMA 2023, June 8-14, exhibiting their dyes, chemicals, finishes, and color & additives for spin-dyeing portfolios throughout the show at Fiera Milano Rho, Hall 5, booth B302, in Milan Italy.
About Avient
Avient Corporation provides specialized and sustainable material solutions that transform customer challenges into opportunities, bringing new products to life for a better world. Examples include:
Dyneema®, the world's strongest fiber™, enables unmatched levels of performance and protection for end-use applications, including ballistic personal protection, marine and sustainable infrastructure and outdoor sports
Unique technologies that improve the recyclability of products and enable recycled content to be incorporated, thus advancing a more circular economy
Light-weighting solutions that replace heavier traditional materials like metal, glass and wood, which can improve fuel efficiency in all modes of transportation and reduce carbon footprint
Sustainable infrastructure solutions that increase energy efficiency, renewable energy, natural resource conservation and fiber optic / 5G network accessibility
Avient is certified ACC Responsible Care®, a founding member of the Alliance to End Plastic Waste and certified Great Place to Work®. For more information, visit https://www.avient.com.
To access Avient's news library online, please visit www.avient.com/news.

# # #

Media contact
Nicole DeChant
Avient Corporation
nicole.dechant@avient.com
* All content is copyrighted by Industry Intelligence, or the original respective author or source. You may not recirculate, redistrubte or publish the analysis and presentation included in the service without Industry Intelligence's prior written consent. Please review our terms of use.