April 14, 2023 (press release) –
April 14, 2023

Avient enhances virtual simulation and prediction services for structural applications of its fiber-reinforced polymer materials.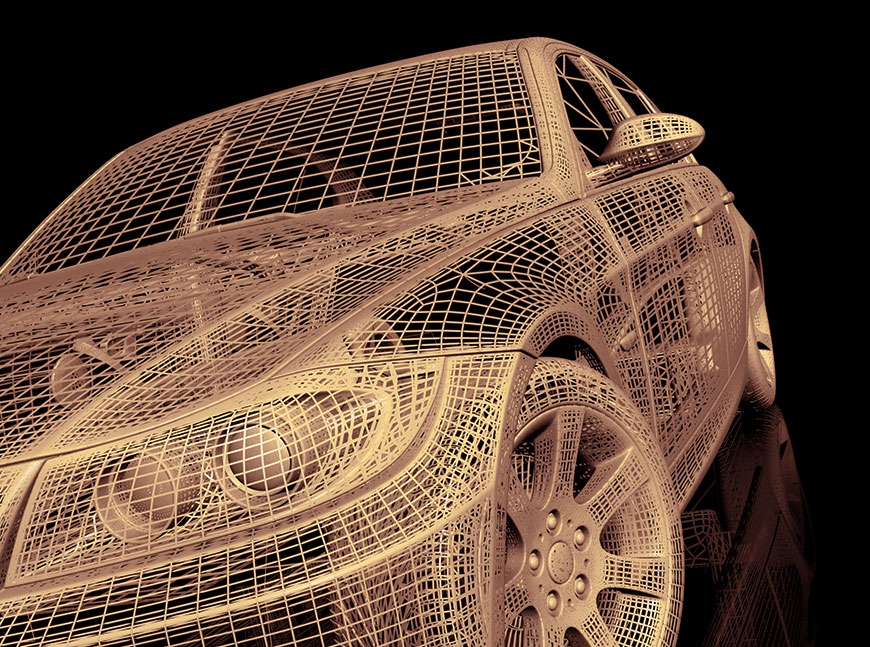 To download a high-resolution image, please click here: FOR MEDIA USE ONLY
CLEVELAND – April 14, 2023 – Today, Avient Corporation announced the launch of its newly upgraded, advanced computer-aided engineering (CAE) capabilities. With these enhanced capabilities, Avient can now help customers more precisely predict the behavior of fiber-reinforced polymer materials in structural metal replacement applications to reduce design iterations and accelerate the speed to market.
This predictive simulation technology factors in conventional (isotropic) and advanced (anisotropic) modeling data from material characterizations, mold filling analysis, and finite element analysis (FEA). Based on static and dynamic data, the virtual simulations can more accurately predict where an injection molded plastic part may crack or break when exposed to physical loading forces or a sudden impact (crash simulation). The complex modeling software can also factor in temperature and humidity levels. These enhanced capabilities can help further optimize part design and material selections, mitigate risk, improve performance, and reduce costs early in development.
Especially useful for structural applications, the new global capabilities complement an existing suite of comprehensive design and technical services to improve Avient's ability to simulate the expected performance of short, long, and continuous fiber composites. Furthermore, the advanced modeling can help manufacturers and molders to better identify and address potential deficiencies, assess performance before investing in tooling or physical testing, and understand component performance / whole system operations.
"From the beginning to the end of the design process, we aim to help our customers streamline application development, improve speed to market, and have increased confidence in the performance of reinforced polymer materials in structural applications," said Amit Kulkarni, global director of technology, Specialty Engineered Materials at Avient. "This enables customers to replace metal with plastic and take advantage of benefits like sustainability through lightweighting, design freedom, and easier processing."
To exemplify the improved accuracy of FEA capabilities, Avient tested and analyzed the performance of an injection-molded automotive connector rod, a traditional metal component, using isotropic and anisotropic material mapping. See the results and benefits of the predictive simulation technology in this case study. Additionally, designers may access material data and models for a growing number of Avient's fiber-reinforced solutions using Hexagon's Digimat™- MX (Material Exchange) software platform. Currently, 168 long fiber models are available for Avient materials, representing nearly half of the long fiber models in Digimat.
About Avient
Avient Corporation provides specialized and sustainable material solutions that transform customer challenges into opportunities, bringing new products to life for a better world.
Examples include:
Dyneema®, the world's strongest fiber™, enables unmatched levels of performance and protection for end-use applications, including ballistic personal protection, marine and sustainable infrastructure and outdoor sports
Unique technologies that improve the recyclability of products and enable recycled content to be incorporated, thus advancing a more circular economy
Light-weighting solutions that replace heavier traditional materials like metal, glass and wood, which can improve fuel efficiency in all modes of transportation and reduce carbon footprint
Sustainable infrastructure solutions that increase energy efficiency, renewable energy, natural resource conservation and fiber optic / 5G network accessibility
Avient is certified ACC Responsible Care®, a founding member of the Alliance to End Plastic Waste and certified Great Place to Work®. For more information, visit www.avient.com/.
To access Avient's news library online, please visit www.avient.com/news.
# # #
Media contact
Nicole DeChant
Avient Corporation
nicole.dechant@avient.com
* All content is copyrighted by Industry Intelligence, or the original respective author or source. You may not recirculate, redistrubte or publish the analysis and presentation included in the service without Industry Intelligence's prior written consent. Please review our terms of use.