Footprint Tools, a hand tool manufacturer from the UK, moved their first products from traditional plastic and cardboard packaging into packaging made of renewable and recyclable at-scale Paptic® material. Working alongside Criterion Packaging of Sheffield together with the Paptic team, a new type of pack for the DIY/tool industry has been launched. Footprint Tools is the first in the hardware market to use lightweight but strong Paptic® material for their product packaging.
Switching to Paptic® material: a significant reduction in plastic waste, cost savings in logistics, and enhanced in-store display
"We chose Paptic® for our packaging because we wanted to use a renewable material. It looked great and it was strong enough for the job. The successful launch of Paptic® in our line pin packaging has paved the way for exploring its use in other product lines", says Tim Jewitt, Director of Footprint Tools, and continues: "We are delighted with the results so far and I actively encourage other brands to look at alternatives like Paptic. All the wins of the material change are not always in play sight."
Tim Jewitt summarizes the key benefits achieved at Footprint Tools with the change from card and blister to Paptic® pouch:
600 kg plastic saving per year on just one product
The product stands out on the shelf, due to the elevated look of the large print area.
Stores get more stock out as the products take up less room.
Money is saved in transport due to a lighter pack and shipping more per box, using less outer packaging.
Easily recyclable packaging helps to achieve our sustainability goals.
100% recyclable and sustainable material instead of plastic and cardboard which often confuses consumers on recyclability.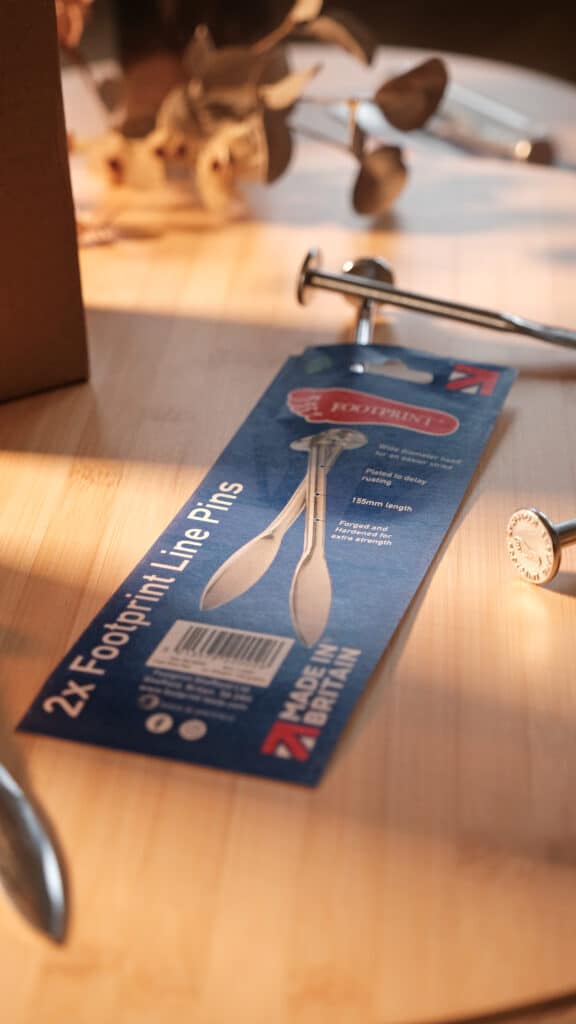 New package made of Paptic®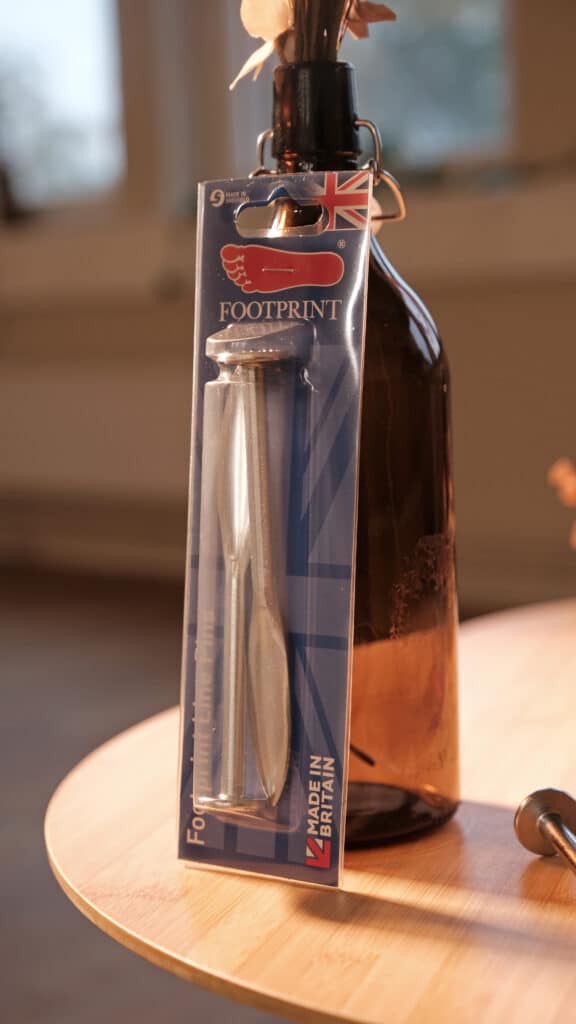 Old package made of cardboard and plastic
Claire Birch, UK Sales Manager from Paptic is delighted with the progress: "I'm so pleased with how this cooperation has progressed. I thank the Footprint Tools team for being the first in the market to use our material. Along with the hard work and effort provided by Criterion packaging, whose willingness to pioneer our material and offer it to this industry has been critical."
The versatility of Paptic® materials meets demanding flexible packaging needs
Recyclable Paptic® materials offer a unique combination of sustainability, strength, and distinctive tactile properties. These materials were developed to decrease the use of plastic in flexible packaging, making it possible to replace fossil-based materials in various packaging applications. The wood-fibre-based materials are available as FSC® certified.
"We see there are many products in the DIY/tools market that could be packed in a more sustainable way and bring other benefits e.g., reduction in logistics costs and we know consumers appreciate an easily recyclable material when the packaging has reached the end of its lifecycle,"
For more information, please contact:
Claire Birch
Sales Manager, UK
Paptic Ltd
Tel. +44 7762 821608
Email: claire.birch@paptic.com
Paptic Ltd is a high-growth company established in 2015 with headquarters in Espoo, Finland. The company has developed Paptic®, a fibre-based and recyclable material to replace plastics and other conventional materials in packaging. Paptic® materials have been available on an industrial scale since 2018. Today Paptic is a company of 40 professionals, and Paptic® materials are delivered to over 50 countries. www.paptic.com
Footprint Tools is a British Hand Tool manufacturer with a heritage of manufacturing in the UK dating back to the 1760s, based in Sheffield UK. https://footprint-tools.com
Criterion Packaging established in 1994 and based in Sheffield has created many market-leading packaging solutions for a wide range of markets. https://www.criterion-packaging.co.uk. Please contact John Morton at morton@criterion-packaging.co.uk for more information.