October 26, 2023 (press release) –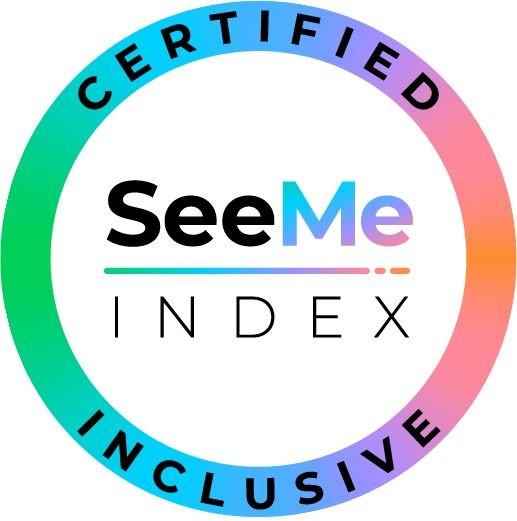 Since its founding nearly 40 years ago, M·A·C has been championing for the acceptance and equal rights of all ages, races and genders. In acknowledgment of the brand's commitment to and celebration of diversity, M·A·C has been recognized as "Certified Inclusive" by the SeeMe Index while taking the #1 spot in the organization's ranking of all beauty brands. The organization specifically highlighted M·A·C's multi-year efforts to elevate and support BIPOC and LGBTQIA+ communities across the gender spectrum.
The SeeMe Index measures the inclusivity efforts of brands based on three key components that include advertising, product assortment and DEI commitments. The organization also assesses six identity dimensions, specifically gender expression, skin tone, age, observed sexual orientation, body size and visible disability. Based on this data, the SeeMe Index generates an Inclusive Quotient, or IQ score. "Certified Inclusive" recognition is exclusively awarded to top-performing brands.
"We are honored that the SeeMe Index has acknowledged M·A·C's ongoing dedication to inclusivity and diversity. We have always embraced every person's unique beauty while celebrating all skin tones, body shapes and sizes. M·A·C also continually strives to create an outlet that promotes self-expression for all," says Philippe Pinatel, Global Brand President, M·A·C Cosmetics.
M·A·C has a long-standing heritage of inclusivity and diversity that started with the founding credo of "All Ages, All Races, All Genders." Today, the brand is more committed than ever to standing alongside marginalized communities that deserve justice and equality—and using its resources and energy as a driving force for change.
Since 1994, M·A·C VIVA GLAM has been empowering women and girls, supporting the LGBTQIA+ community and fighting to eradicate HIV/AIDS. To date, this philanthropic initiative has raised more than $520 million USD for local charities in an effort to provide a voice and support to marginalized communities across the globe.
Pinatel adds, "As the largest cosmetics brand in the world, M·A·C has the ability, as well as a responsibility, to advocate for those who may be otherwise visibly underrepresented. Our relentless drive to advocate for social equality and meaningful change is unwavering. This has been part of our brand mission since day one."
About M·A·C Cosmetics:
M·A·C (Make-Up Art Cosmetics) is a leading brand of professional cosmetics and part of The Estée Lauder Companies Inc. Since its creation in Toronto, Canada, over 30 years ago, the brand's popularity has grown through a tradition of word-of-mouth endorsement from Makeup Artists, models, photographers and journalists around the world. M·A·C is now sold in over 130 countries/territories worldwide. Follow M·A·C on X, Snapchat, TikTok and Pinterest (@MACcosmetics); become a M·A·C fan on Facebook (facebook.com/maccosmetics); follow M·A·C on Instagram (instagram.com/maccosmetics) and watch M·A·C videos on YouTube (youtube.com/maccosmetics).
ABOUT M·A·C VIVA GLAM:
M·A·C VIVA GLAM was created at the height of the AIDS epidemic in 1994 to make a meaningful difference in the lives of people living with and affected by HIV/AIDS. Through this trailblazing campaign, 100% of the selling price of all VIVA GLAM lipsticks all year round goes to organizations and programs aimed at creating healthy futures and equal rights for women, girls, and the LGBTQIA+ communities while maintaining its decades-long support for those living with HIV/AIDS. To date, the campaign has raised more than US$500 million and funded 1,800 organizations around the globe.
Distribution Settings Markup
Date and Time are ET. We may take up to two hours to approve confirmed content. Content is reviewed for publishing: Monday-Wednesday 8 a.m. -8 p.m. ET, Thursday-Friday 8 a.m. -6 p.m. ET
* All content is copyrighted by Industry Intelligence, or the original respective author or source. You may not recirculate, redistrubte or publish the analysis and presentation included in the service without Industry Intelligence's prior written consent. Please review our terms of use.