SINGAPORE , April 8, 2022 (press release) –
Leading global food and agri-business, Olam Group Limited ("Olam Group" or together with its subsidiaries "the Group"), has published its 2021 Annual Report, which details its financial and non-financial achievements across three comprehensive components: Strategy Report, Governance Report and Financial Report.
The Annual Report sets out progress and updates from the Group during 2021 including:
The Group's strongest financial performance since inception with revenue up 31.2% to S$47.0 billion, EBIT up 33.0% to S$1.4 billion and PATMI up 179.4% to S$686.4 million;
Significant progress in the Group's Re-organisation journey, with the completion and carve-out into three distinct operating groups – ofi (Olam Food Ingredients), Olam Agri and the Remaining Businesses of Olam Group ("Remaining Olam Group") – to form a new group structure1 that will allow it to explore the sequential sale, spin-off or IPO of ofi, Olam Agri and potentially the other businesses of the remaining Olam Group, so as to unlock long-term shareholder value;
Progress across its key non-financial Capitals (Human, Natural, Intellectual, Social, Manufactured), which are fundamental to continued business performance and profitability, license to operate and relationships with stakeholders; and
Actions that are positively addressing social, environmental and climate related challenges facing the food and agricultural sector, and delivering greater transparency across its operations and supply chains.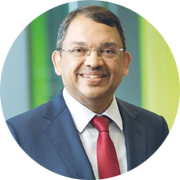 Sunny Verghese, Co-Founder and Group CEO of Olam Group, said:
"The benefits of focus through the Re-organisation exercise have yielded strong growth for ofi and Olam Agri, and they are now well poised to succeed and flourish as independent new entities. Our continued investment in our non-financial Capitals is allowing us to create strong strategic assets and drive sustained long-term value."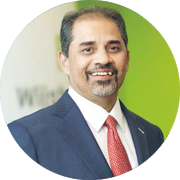 A. Shekhar, CEO of ofi, said:
"The strength and breadth of our sustainable ingredients portfolio and the determination of our people have been key drivers of our performance in 2021 and helped in our resilient recovery from the COVID-19 impact. We remain confident about our future growth prospects buttressed by our compelling new purpose and growth strategy, and our ability to leverage the portfolio to deliver sustainable value creation for all stakeholders."
Mr Verghese who is also CEO of Olam Agri added:
"With leading market positions in high-growth emerging markets across food, feed and fibre, Olam Agri delivered a milestone year underpinned by strong year-on-year earnings growth and is well placed to deliver growth by leveraging a four-pillar strategy: maximise returns from recent strategic investments; expand presence in new, high-growth markets; enhance contributions from processing and value-added businesses; and explore expansion in adjacent businesses."
Olam Group's audited consolidated financial results and segmental information by operating group for the period 2019-2021 are appended on page 4-6 of this news release.
The Group continues to prepare for the proposed listing and demerger of ofi and will evaluate the timing of the listing, taking into account prevailing market conditions.
It recently announced a strategic partnership with Saudi Agricultural and Livestock Investment Company ("SALIC") through the sale of a 35.4% minority stake in Olam Agri to SALIC for US$1.24 billion (approximately S$1.7 billion). The transaction unlocks value and crystallises a benchmark valuation for Olam Agri ahead of a potential future IPO and demerger. Furthermore, the sale proceeds will be used to right-size the Group's capital structure and reduce its leverage, and the strategic partnership would present opportunities for Olam Agri to capitalise on synergies to support growth including access to new markets.
Concurrently, Olam Group is also exploring strategic options for maximising the value of the Remaining Olam Group comprising Olam Ventures, Olam Technology and Business Services, and Olam Global Holdco.
The Group will hold its first Annual General Meeting ("AGM") as Olam Group Limited on Monday, 25 April 2022 at 2.00 pm SGT. In view of the ongoing COVID-19 pandemic, the AGM will be conducted via electronic means. "Live" voting will be conducted during the AGM allowing both shareholders and proxyholders to cast their votes in real time for each resolution to be tabled via a "live" webcast.
* All content is copyrighted by Industry Intelligence, or the original respective author or source. You may not recirculate, redistrubte or publish the analysis and presentation included in the service without Industry Intelligence's prior written consent. Please review our terms of use.