October 12, 2023 (press release) –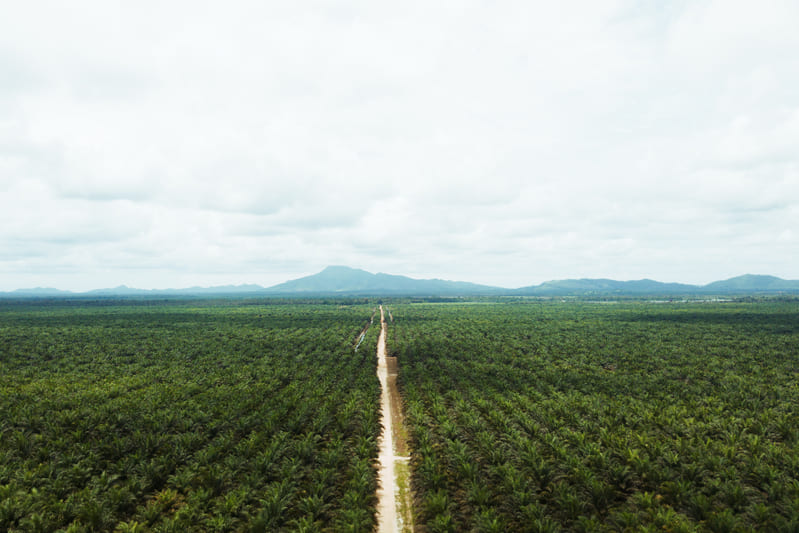 MINNEAPOLIS (October 12, 2023) — Reflecting growing consumer and customer demand for more sustainably sourced ingredients, Cargill will be one of the first, large-scale U.S. suppliers to exclusively offer palm oil certified by the Roundtable for Sustainable Palm Oil (RSPO). As of October 2023, the company will no longer offer conventional palm oil in its U.S. portfolio.
The decision to solely offer RSPO-certified palm oil from Cargill's U.S. refineries addresses rising demand from both consumers, who increasingly prioritize sustainability in their purchase decisions, and food manufacturers and retailers, who are working to advance their supply chain sustainability goals.
"RSPO members like Cargill represent one of the most pivotal pieces of the supply chain in terms of linking RSPO certified sustainable palm oil (CSPO) to supply chain actors wanting to source CSPO for their consumer products," said Cameron Plese, Head of North America, Roundtable on Sustainable Palm Oil. "By bringing certified ingredients to market, companies like Cargill are playing a vital role in enabling RSPO members, and other companies in North America, to continue to achieve their ambitious targets of sourcing and manufacturing products that are 100% RSPO certified. Our hope is that North America will become a market where 100% of products are RSPO certified, and this action that Cargill has taken helps to move us closer to that reality."
Cargill has supplied RSPO-certified palm oil since 2005, and in December 2020, converted its Charlotte, N.C. refinery to 100% segregated palm oil. With this latest move, by January 2024, all customers buying palm oil from one of Cargill's U.S. refineries can be assured they are receiving RSPO-certified palm oil, sourced from either mass balance or segregated supply chains. *
"Today's announcement brings us one step closer to our goal of having a fully transparent, traceable and sustainable palm oil supply chain, and is an important milestone as we continue to work to nourish the world in a safe, responsible and sustainably way," said Reid Kinde, Cargill Commercial Leader for Edible Oils North America. "RSPO certification gives customers peace of mind knowing that the palm oil they buy from our U.S. refineries was produced under a comprehensive certification program, with requirements and processes aimed at preventing deforestation and protecting animals and the people who live and work in palm-oil-producing regions."
In order to ensure sufficient quantities of RSPO-certified palm oil, Cargill invested $200 million in a new palm oil refinery in Lampung, Indonesia. Due to its strategic location, the Lampung refinery sources palm oil directly from Cargill-owned plantations and mills and selected third-party mills which are compliant with Cargill's policy on sustainability. This enables Cargill to provide customers with higher assurance that our palm oil supply chain is food safe, reliable and traceable.
Palm oil is the world's most versatile vegetable oil, used in many supermarket products, from soap and cosmetics to chocolate and noodles. It's also the most productive oil crop, requiring four to ten times less land than other vegetable oil crops to produce the same amount of oil. However, conventional palm oil does not always provide assurance as to its sourcing practices.
In contrast, production of RSPO-certified palm oil is required to follow a set of sustainability principles and criteria established by the RSPO, which verifies that forests are protected, and social and environmental safeguards are met during the oil's production and harvest. By offering only RSPO-certified palm oil from its U.S. refineries, Cargill is making significant strides toward its own sustainability commitments and helping the growing number of brands, retailers and customers who have pledged to source palm oil responsibly, too.
"Responsible ingredient sourcing is good for the planet and good for our business," said Kinde. "Increasingly, sustainability is a driver for consumers who see product choices as a reflection of who they are and what they value. Our bold commitment to RSPO-certified palm oil supply chains is one way we earn trust and demonstrate prioritization of sustainable-sourcing practices."
Media Contact: media@cargill.com
---
Cargill's 155,000 employees across 70 countries work relentlessly to achieve our purpose of nourishing the world in a safe, responsible and sustainable way. Every day, we connect farmers with markets, customers with ingredients, and people and animals with the food they need to thrive. We combine 156 years of experience with new technologies and insights to serve as a trusted partner for food, agriculture, financial and industrial customers in more than 125 countries. Side-by-side, we are building a stronger, sustainable future for agriculture. For more information, visit Cargill.com and our News Center.
*Mass Balance and Segregated are both RSPO certifications, but each provide a different level of traceability back to the source. RSPO-certified Mass Balance palm oil allows co-mingling of conventional and RSPO-certified palm oil, but still contributes to sustainable palm oil production. RSPO-certified Segregated palm oil must be kept separate from conventional palm oil supplies and be traceable throughout the supply chain. It is produced on RSPO-certified sustainable palm oil plantations and refined at RSPO-certified facilities.
* All content is copyrighted by Industry Intelligence, or the original respective author or source. You may not recirculate, redistrubte or publish the analysis and presentation included in the service without Industry Intelligence's prior written consent. Please review our terms of use.