March 14, 2022 (press release) –
Polish printing house Colours Factory recently invested in an Avalon N24-90XT VLF platesetter to image Energy Elite Pro plates up to 1620 x 1200 mm. The installation also includes a Skid Loader, because automation is important to the company.
With a factory of more than 16,000 square meters and around 700 employees, Colours Factory is one of the largest printing companies in Poland. "At our scale of production in the area of very large format offset print, process automation is essential," says Michał Graś, head of the prepress department at Colours Factory.
"The past two years we've focussed on optimizing prepress and logistics processes. With the new CtP system, our operators no longer need to manually load cassettes. The Skid Loader lets them load pallets holding up to 600 plates directly into the machine. That means our operators no longer need to manually lift and load 14 tons of VLF plates per month. The automation has improved the ergonomics and economics of the entire prepress production process."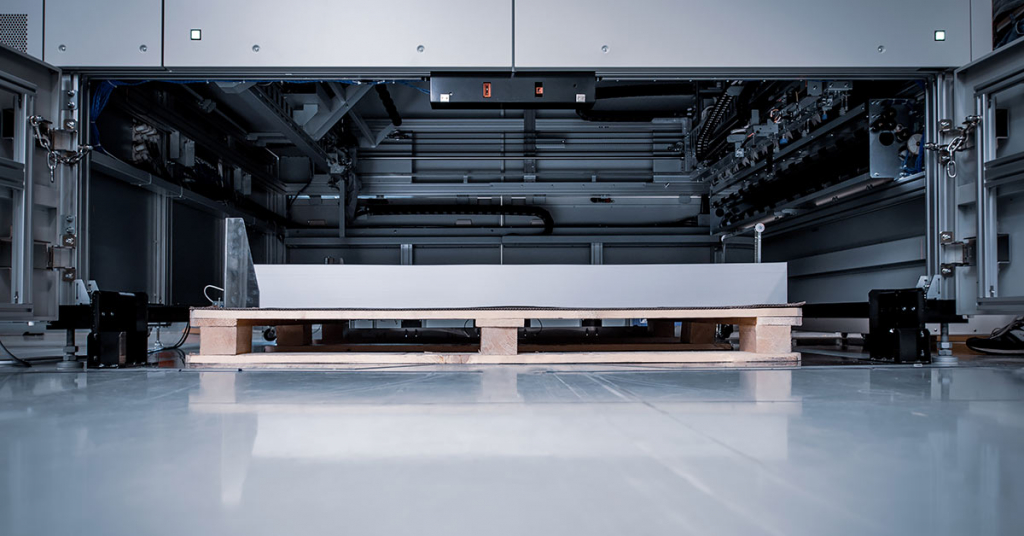 A pallet of plates loaded in the Skid Loader
"The CtP system is very compact, especially taking into account that it images B0-size plates. This translates into additional benefits, such as the fact that less space is needed for the machine's location."
"Another benefit, which is appreciated by our CtP operators, is the facility to control it from a panel built into the platesetter. This enhances operator comfort," concludes Michał Graś.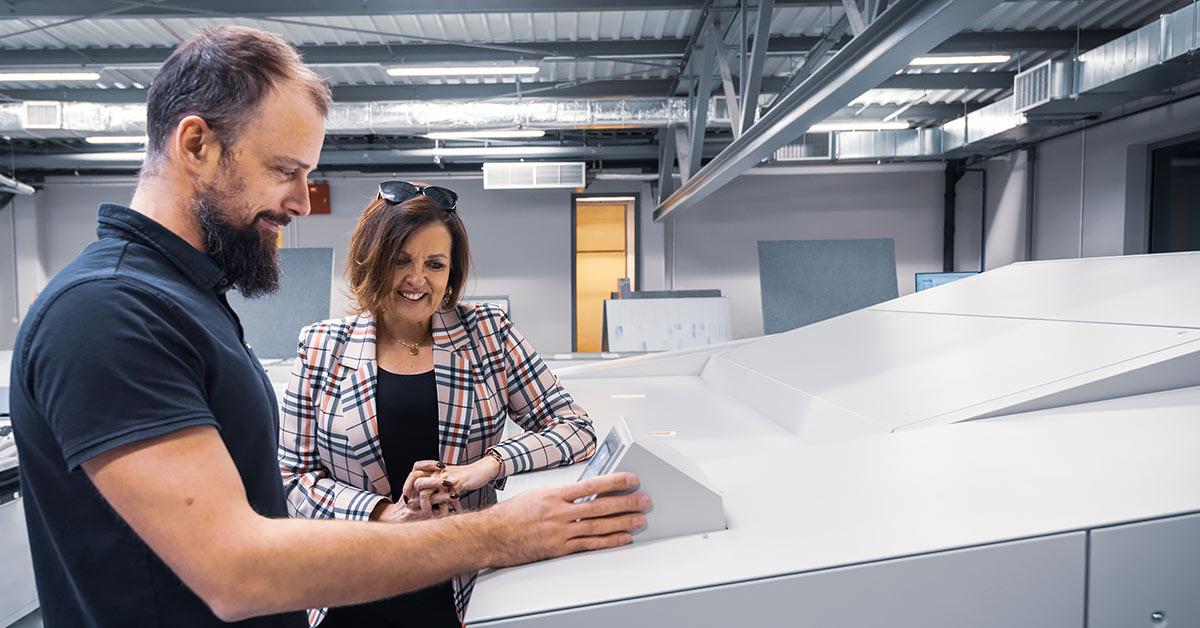 Michał Graś (Colours Factory) and Lidia Matuszak (Agfa)
"This is the first Agfa solution of this type in Poland and it is among the first in the world," adds Lidia Matuszak, Agfa's regional head of sales. According to Marek Kruszka, the production and development director at Colours Factory, the decision to invest in an Agfa CtP system was influenced by their good experiences with Agfa large-format inkjet printers.
"The high quality and performance of the Jeti Tauro H2500 LED and Jeti Titan 3020 aside, we have seen a lot of engagement and professional support from Agfa's technical teams, ensuring that we can make efficient use of our machinery. The fast and effective assistance, especially in the high season, enables us to complete orders for our clients on time, ensuring digital print production security," he says.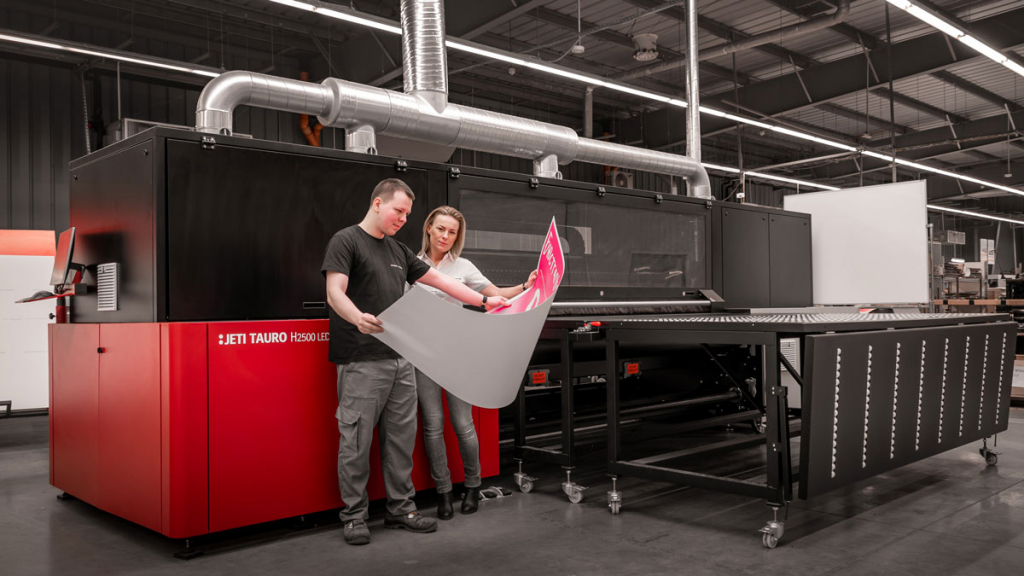 Related article: Colours Factory invest in a third large-format inkjet printer from Agfa
More than print
According to Klaudia Grzybowska, Marketing Manager at Colours Factory, "This new investment is part of our strategy of continuously optimizing our production processes, as well as offering the customers the best products with the best lead-time possible. This way our company slogan 'More than print' refers to many aspects of Colours Factory operations."
One of those, she adds, is sustainability: "We have a lot to offer our customers in this area as well, as they increasingly pay attention to environmental aspects. Our priorities include the use of recycled paper or certified FSC, as well as investing in solutions contributing to energy savings and reducing waste or carbon footprint. Our investment in the new Agfa CtP system is in line with this philosophy."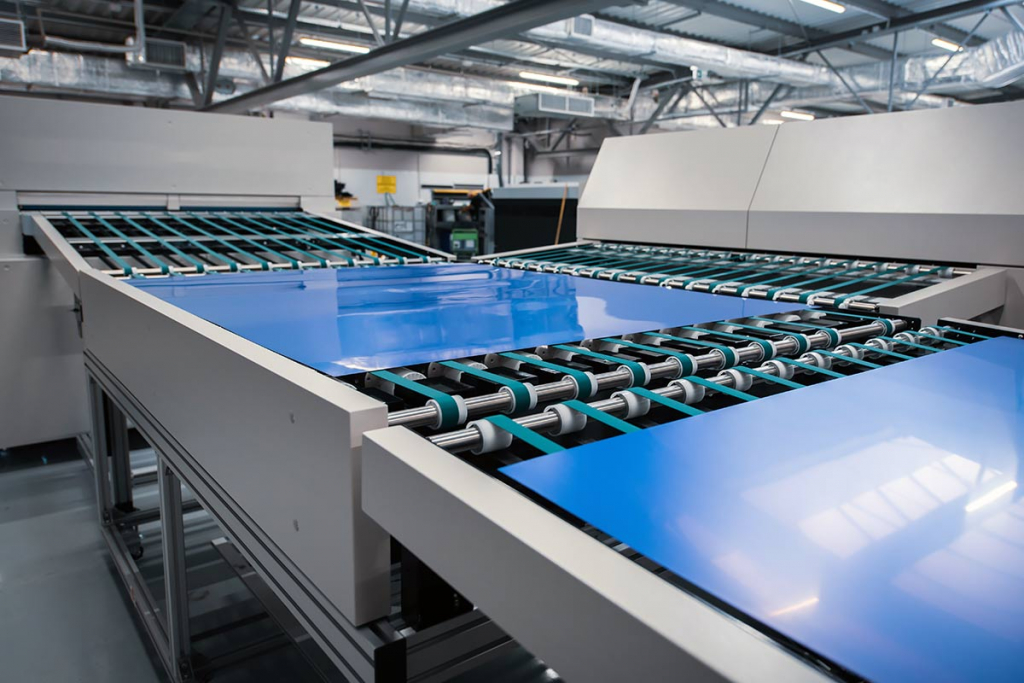 Colours Factory website
Excerpt of an article previously published on swiatdruku.eu
* All content is copyrighted by Industry Intelligence, or the original respective author or source. You may not recirculate, redistrubte or publish the analysis and presentation included in the service without Industry Intelligence's prior written consent. Please review our terms of use.