Last Updated: 2022.11.02
UNIQLO Extends Official Supplier Agreement with Swedish Ski Association to Supply Enhanced Competition Apparel to Mogul
UNIQLO CO., LTD.
to Japanese page
Global apparel retailer UNIQLO today announces it has extended the Official Supplier Agreement with the Swedish Ski Association, signed in 2021, for an additional year. Under the arrangement, UNIQLO will keep supporting athletes and officials in Sweden's mogul team by supplying competition apparel and LifeWear for travel, training, and other aspects of daily living. This agreement will cover all World Cup and European Cup events, starting with the FIS Freestyle Ski World Cup in Finland in December 2022.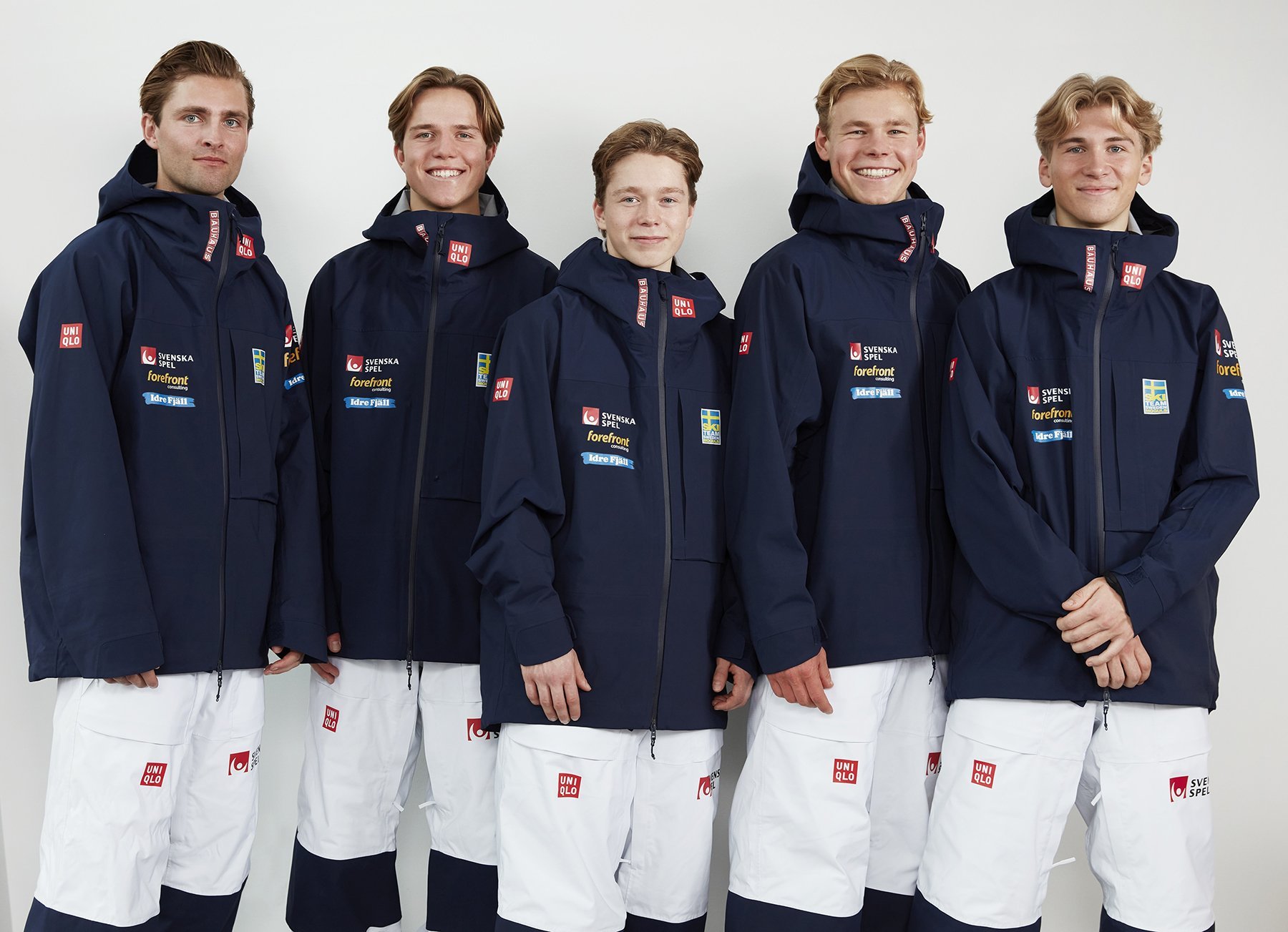 Members of Sweden's national mogul team
The agreement's extension results from the view of Sweden's mogul team members that UNIQLO apparel helped them achieve top performances last season - an excellent season for the team, which includes Walter Wallberg's win in Beijing.
Speaking of the extension, Koji Yanai, Group Senior Executive Officer at Fast Retailing, said, "Sweden's mogul team performed most impressively last season in UNIQLO apparel. I am delighted that UNIQLO's ongoing clothing development with athletes has gained worldwide recognition."
Robert Hansson, Sports Director of the Swedish Ski Association, said, "We are thrilled to continue our partnership with UNIQLO. LifeWear has helped our athletes deliver outstanding performances since the agreement's inception in 2021. We are endeavoring to enhance the apparel by reflecting feedback from athletes, and we look for them to step up their efforts in the year ahead. We will keep working with UNIQLO to convey the joy and appeal of winter sports to people the world over."
Mr. Wallberg said, "UNIQLO's support helped me to win on the world stage last year. I am very pleased with the latest apparel, which is the fruit of ongoing enhancements with the UNIQLO design team. I look forward to continuing this collaboration in the drive to do even better this season."
About the new competition apparel
UNIQLO and Team Moguls athletes engaged in the design process of the new competition apparel together. UNIQLO bolstered its quality by updating the silhouettes, parts, and fabrics. One noteworthy improvement was to the knee mark pattern and stitching for better knee movement. UNIQLO also enhanced the fabric and stitching for the pant hems to eliminate friction moguls create. UNIQLO will keep collaborating with athletes in these and other ways to increase quality.

Medal counts for Swedish athletes wearing UNIQLO apparel
2021/2022 World Cup (11 events)
Men: 4 Silver and 5 Bronze

2022 European Cup (11 events)
Men: 7 Gold, 8 Silver, and 6 Bronze
Women: 1 Silver and 2 Bronze

2022 Beijing Winter Olympics
Men: 1 Gold (Walter Wallberg)


Walter Wallberg in the new competition apparel
About the Swedish Ski Association
Founded in 1908, it is one of Sweden's biggest and oldest sports federations in Sweden, with around 146,000 members across 1,300 sports clubs. The vision of the Association is summarized in the expression Best in the World, Everyone on Snow, and its main purpose is to encourage as many people as possible to find the joy and benefit of physical activation on snow, whether as a form of exercise or as an elite sport.
About Mogul Skiing
This is a freestyle skiing competition in which athletes ski down steep moguled courses. Scores derived from turns, air rotations and jumps, and speed.