The historic city of Gdańsk, Poland's main seaport, is home to a growing number of international business service centres that are attracting talented multilingual employees. Metsä Group's Finance and Procurement teams have been located here since 2012, and have now been joined by colleagues from Metsä Board's Supply Chain organisation.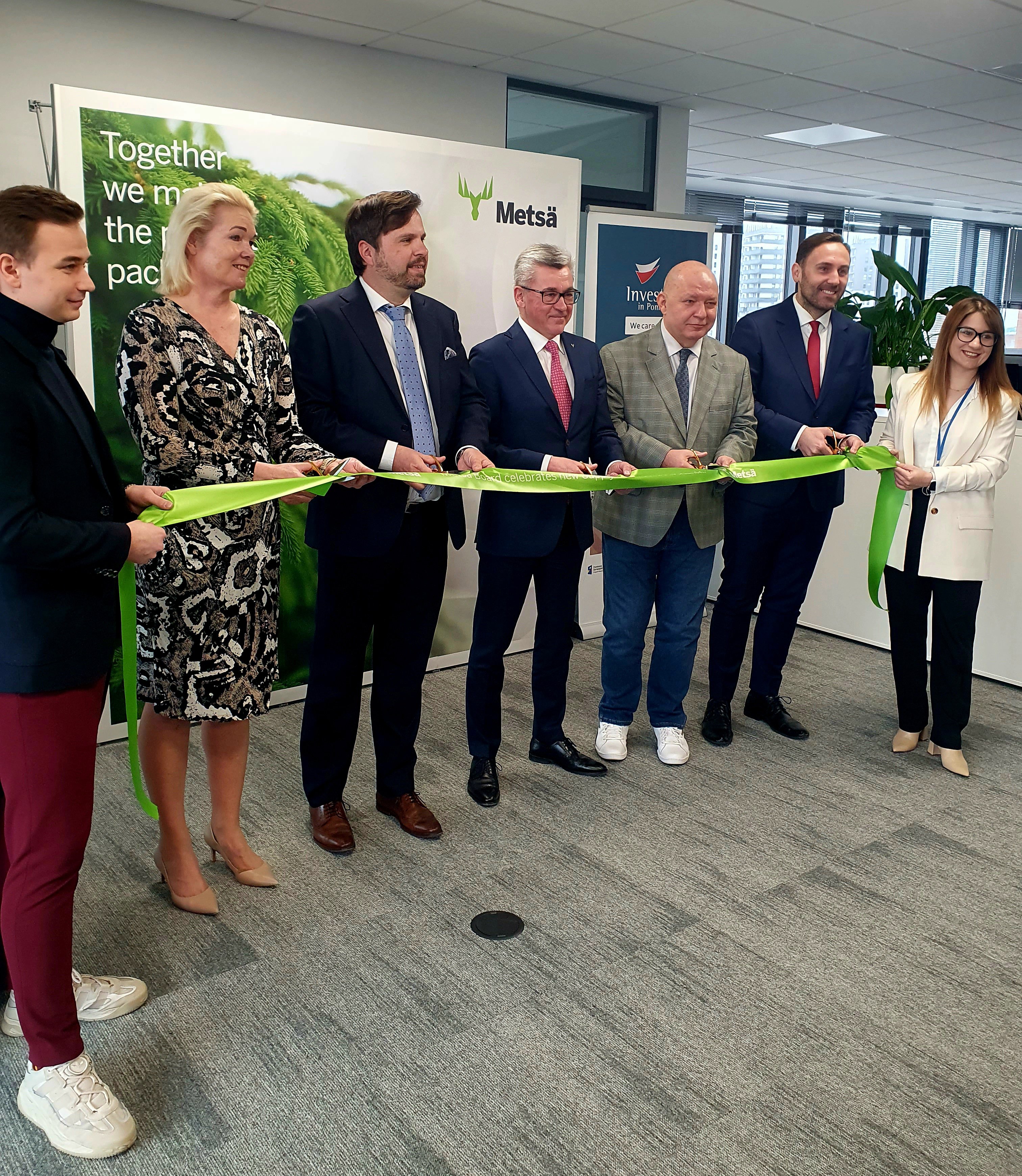 There are already more than 100 people working in the newly established modern centre providing customer service and last leg logistics services to customers in EMEA. The centre also includes a Supply Chain Excellence team who handle customer feedback.
"The Supply Chain Centre was set up to help us further develop our customer service and logistics model so that we can provide high-quality, efficient expert services across EMEA. We now have more than 70 customer service specialists serving over 1,000 customers in 13 languages. Along with the customer service specialists we have almost 30 logistics specialists who look after logistics operations in close to 30 countries and cooperate with around 100 vendors," explains Maarten Florizoone, Vice President, Supply Chain at Metsä Board.
A growing hub for supply chain and logistics excellence
"As a growing international business hub and a familiar location for Metsä Group, Gdańsk was naturally high on the list when we were discussing where to establish the new Supply Chain Centre," says Eeva Kokkonen, Supply Chain Director, EMEA at Metsä Board.
The new centre welcomed its first employees in 2022. The centralised service model brings increased opportunities to better meet the needs of Metsä Board's multinational and regional customers and to take advantage of digitally advanced services that will improve service quality, consistency and efficiency.