February 23, 2023 (press release) –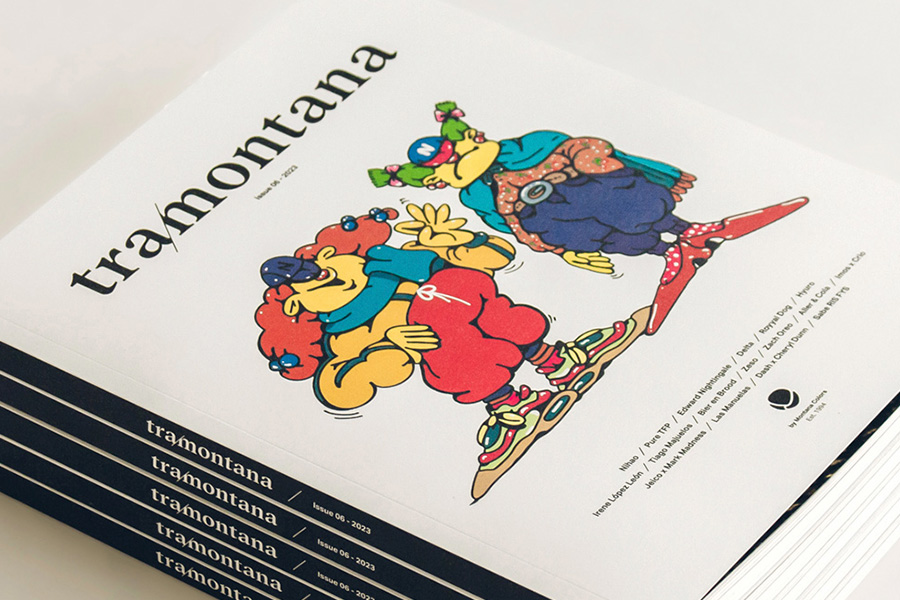 Extending the life of graffiti and contemporary art.
A source of admiration for some and controversy for others, graffiti art, since 1970, has communicated messages that inspire curiosity, reflection and provoke reactions. It is no coincidence that graffiti artists call themselves writers —writers of urban art that has left the streets and made its way into museums and bookstores.
Given the nature of its product, paper, Lecta has always been closely linked to art and culture. With our extensive range of premium papers for the publishing industry we share the same goal as graffiti artists: to convey emotions through the production of artistic work, extending its reach and lifespan.
Lecta's participation in the sixth issue of Tramontana Magazine, the editorial project from Montana Colors, a leading company in spray paint for graffiti and fine arts, then, is only natural. In more than 160 pages, it shows the creative journey of 17 urban and contemporary artists including Niaho, Bier en Brood, Tiago Majuelos and Tamara Djurovic, to name a few. To represent the content, Lecta's coated and uncoated papers, which support the expressive movement of each, were meticulously selected.
In the words of Antonio García Mora, editorial director of Tramontana: "Paper is the fundamental mainstay with which we can show our love and affection for the content that we seek to preserve and share with future generations.
In this new edition of Tramontana, we have incorporated something brand new. You are already touching it and seeing it. We have made Coral Book White –the paper we have used on hundreds of adventures over the last five years– coexist with CreatorStar.
With this qualitative and differential leap, we would like to take this opportunity to offer you a selection of more visual content, which undoubtedly calls for a paper that provides a greater contrast, enhances color and makes them both vibrate. As a result, it stands out, daringly, enriching the whole and providing the light and the degree of detail necessary for particular content that demands it".
The combination of the natural feel of our Coral Book White uncoated paper and the vivacity of our CreatorStar two-side high gloss coated paper facilitates the explosion of lines, shades and colors on each page of the magazine.
Tramontana Magazine has a circulation worldwide within the international cultural scene of 20,000 copies, distributed in more than 80 countries.
With Tramontana Magazine, Lecta celebrates, once again, the excellence of paper as a creative medium and vehicle for transmitting art and emotion.
* All content is copyrighted by Industry Intelligence, or the original respective author or source. You may not recirculate, redistrubte or publish the analysis and presentation included in the service without Industry Intelligence's prior written consent. Please review our terms of use.