Average Prices For US Organic Food And Beverages Dropping Amid Larger Mainstream Presence
LOS ANGELES , February 4, 2019 (Industry Intelligence Inc.) –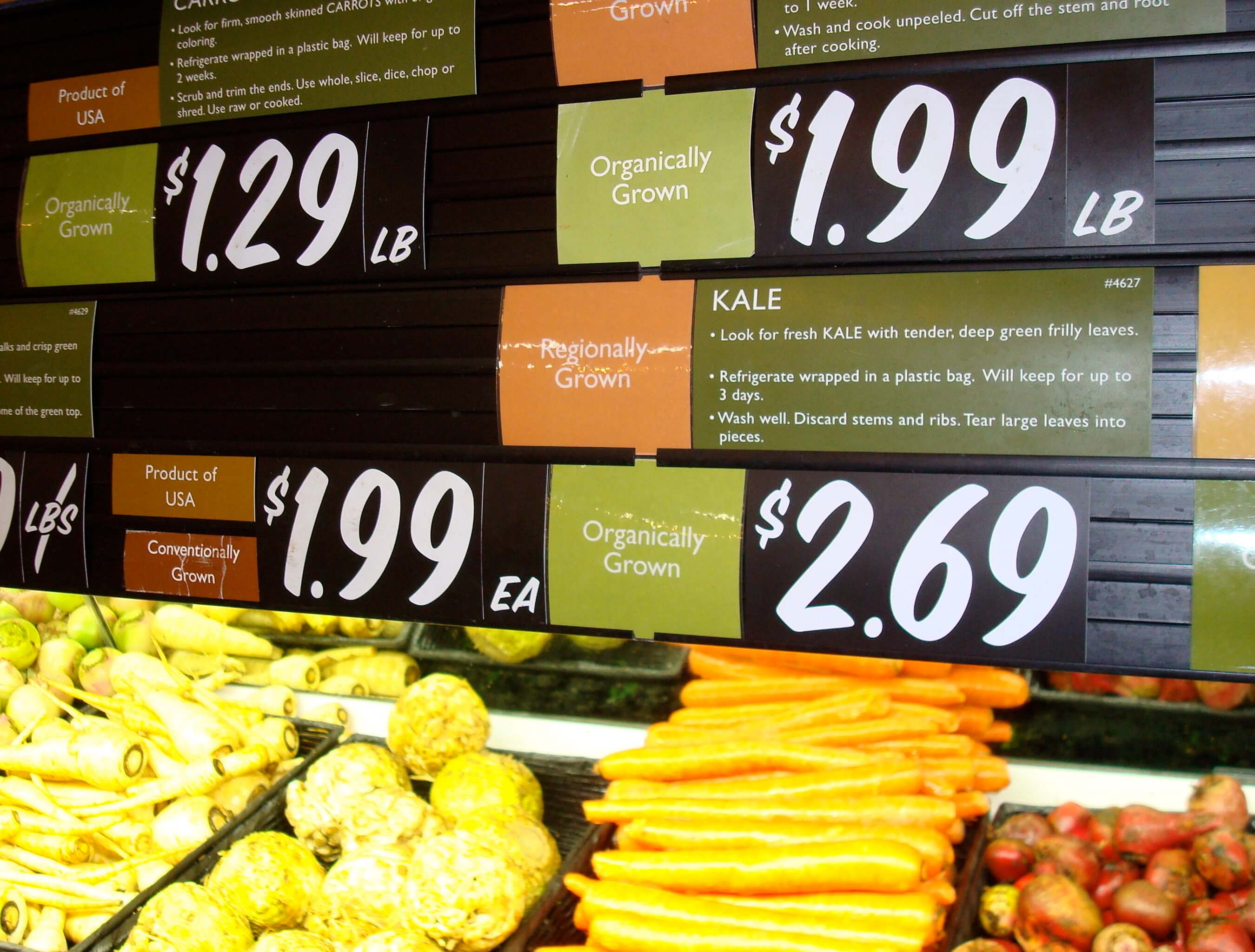 The average prices for organic food and beverages in the U.S. are dropping as more certified items hit mainstream store shelves, but the price premium can still vary a lot depending on the product.

That's according to the latest research from Nielsen, which said that last year organic food and beverages cost an average of 24 cents more per unit than conventional food, or about 7.5% more. That was down from a 27 cent, or 9%, premium in 2014.

There are many shifting factors behind the prices for organic foods. Premiums for milk and eggs tend to be much higher, for example, because the government has very specific rules for what "organic" means. For example, cows producing organic milk must be allowed to graze for at least one-third of their food intake, said Jeremy Moghtader, the manager of the campus farm at the University of Michigan.

The rules "have real benefits to the animal, the consumer and environment, but they do increase the price of production," Moghtader said.

Organic and conventional vegetables are grown in similar ways, so the price difference tends to be lower. Organic farmers can save money by not using pesticides or synthetic fertilizers, but they may have to pay more for workers to pull weeds or control bugs, Moghtader said.

One reason organic premiums are falling is the increase in products on the shelves. Organics used to be confined to health food stores and high-end groceries, but mainstream stores are increasingly offering them. Kroger, one of the nation's largest grocery chains, says it stocks 9,000 organic items in its stores and notched $1 billion in organic produce sales in 2017.

On a recent weekday, Kroger was selling Simple Truth organic orange juice — its in-house brand — for $3.49 for 52 fluid ounces. That was $1 more than the same size of conventional Kroger-brand orange juice, or 49 cents more than conventional Tropicana-brand orange juice.

Costco's Kirkland Signature store brand introduced organic eggs in 2007 and organic beef in 2012. Walmart's Great Value store brand sells a 15-ounce can of organic pumpkin for $1.88; that's just 10 cents more than conventional Libby's brand canned pumpkin.

The market for organic foods and beverages in the U.S. is evolving, and its scope remains wide-reaching.

Nevin Barich is the Food and Beverage Analyst for Industry Intelligence, which can help YOU better address your own industry challenges. We invite you to come take a look at our service. Call us today at 310-553-0008 and we'll schedule you for a 15-minute demo.

* All content is copyrighted by Industry Intelligence, or the original respective author or source. You may not recirculate, redistrubte or publish the analysis and presentation included in the service without Industry Intelligence's prior written consent. Please review our terms of use.