March 27, 2023 (press release) –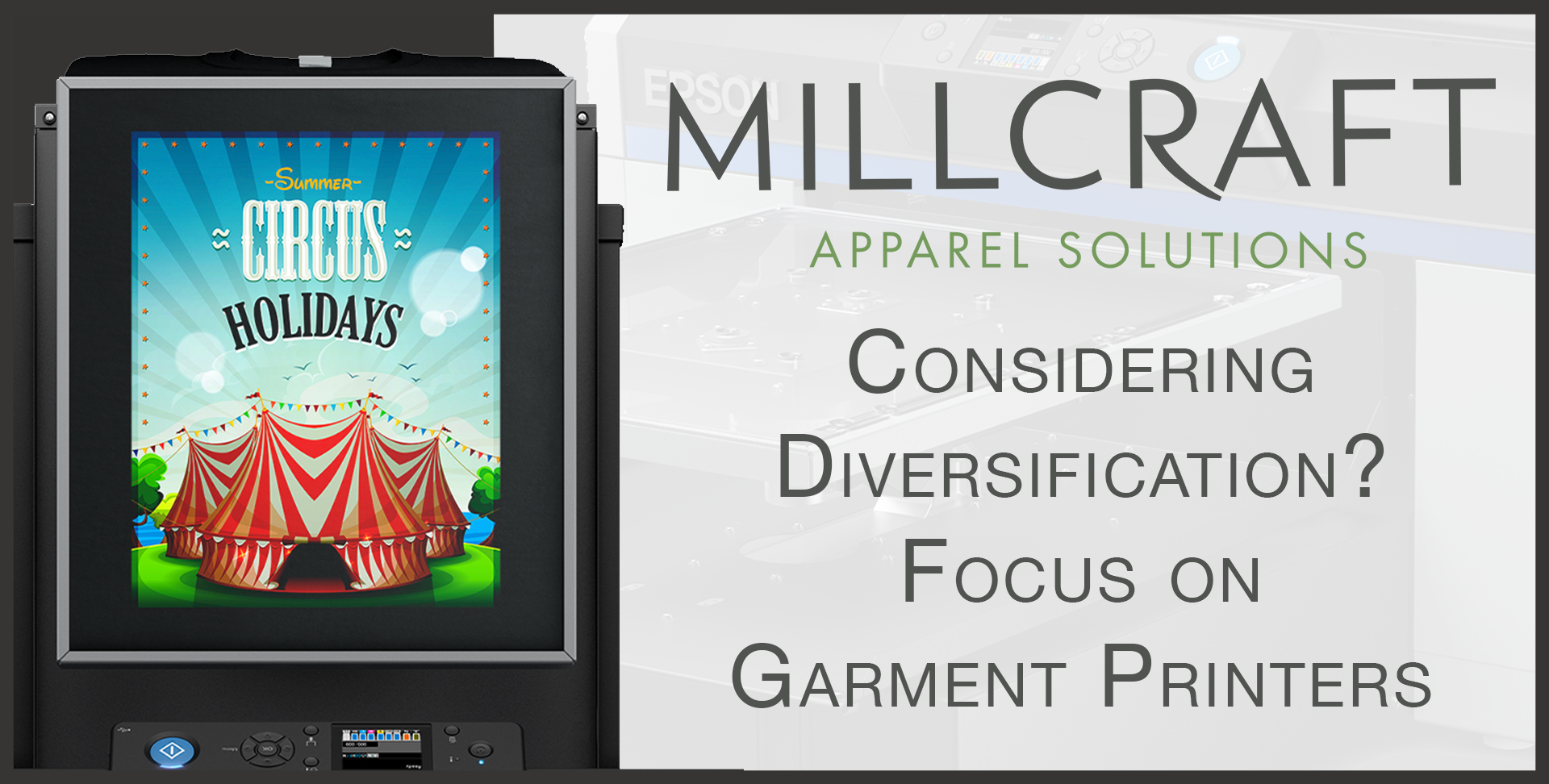 Now is the time to diversify your business by adding a direct-to-garment printer into your workflow to increase your bottom line.
Where is direct-to-garment in the apparel industry today?
Direct-to-garment has been around the industry since the 1990s and rapidly growing these past 10 years. In 2020, during the height of the pandemic, web-to-print (print-on-demand) orders increased as consumers' online buying habits changed. As a result, industry experts state that digital textile printing will grow by more than 230% by 2025. making direct-to-garment the fastest-growing segment in the print industry.
On average, consumers spent $1120 per capita on clothing in the U.S. in 2021and togetherpurchase more than two billion new T-shirts per year. Digital printing gives consumers more options than traditional screen printing. With the ability to personalize T-shirts for individual self-expression, direct-to-garment printing allows unique customization with tools like print-on-demand technologies. Today's consumers are willing to pay more for customized apparel, and as a result, the direct-to-garment segment is expected to reach $161.22 billion by 2024.
With all the different direct-to-garment printers, why should you team up with Millcraft and the Epson SureColor F2100?
Our expert staff adds more than 20 years of experience in the direct-to-garment (DTG) segment to Millcraft's 100+ years of partnership with commercial printing businesses. Service and support are far more important than simply understanding the machine's functions. Millions of items are printed yearly with the DTG operational processes and workflows that Millcraft's Apparel Solutions specialist has fine-tuned.
Epson knows the garment printing space well. They have been a leader in direct-to-garment for over a decade, starting with the award-winning Epson SureColor F2000 - the best-selling and best-rated DTG printer of its time.
Epson has released an updated SureColor F2100 model adding the latest advancements in direct-to-garment andimproving many of the SureColor F2000's features.
Speed: twice the speed of the previous model
Quality: upgraded printhead and ink, allowing for photo-quality images
Decreased Operational Cost: improved machine automation allows the DTG printer to stay in optimal condition before, during, and after print jobs. With nearly zero ink waste, inline cleaning cartridges, and an updated self-cleaning system, it decreases the downtime for maintenance.
Get trained by the experts and have excellent support.
Every Millcraft Apparel Solutions custom package comes with onsite installation and training. We will deliver and install your order, then train you on how to print and maintain your DTG printer. - When you need to order consumables, Millcraft will have all your needs in-house, ready to be shipped to you. Just ask.
With Epson's top-notch technical and hardware support, worrying about keeping the SureColor F2100 operational is an afterthought. Instead, Epson will come onsite to work on any repairs needed to get the machine back up and running in no time. There is no need to wait on lengthy repairs of a shipped printer to an off-site repair location.
The decisions you make today will determine the success you earn tomorrow.
Millcraft is ready to help you achieve the business diversification and impact you're looking for. Our experts will help you navigate your material and equipment needs. Learn more about our Direct-To-Garment Solutions;contact one of our experts to get started today.
As always, we are here to help. Just ask.
* All content is copyrighted by Industry Intelligence, or the original respective author or source. You may not recirculate, redistrubte or publish the analysis and presentation included in the service without Industry Intelligence's prior written consent. Please review our terms of use.