January 28, 2022 (press release) –
2021 saw Tere Dairy in Estonia launch its first packaging made from forest-based raw materials. The dairy introduced its Hellus Kefir range in 1 litre and 500ml Pure-Pak® cartons.
Tere is one of Estonia's largest dairies and produces almost two million Pure-Pak® cartons for this product range every year, and the new cartons using plant-based raw materials will reduce its footprint by 42%.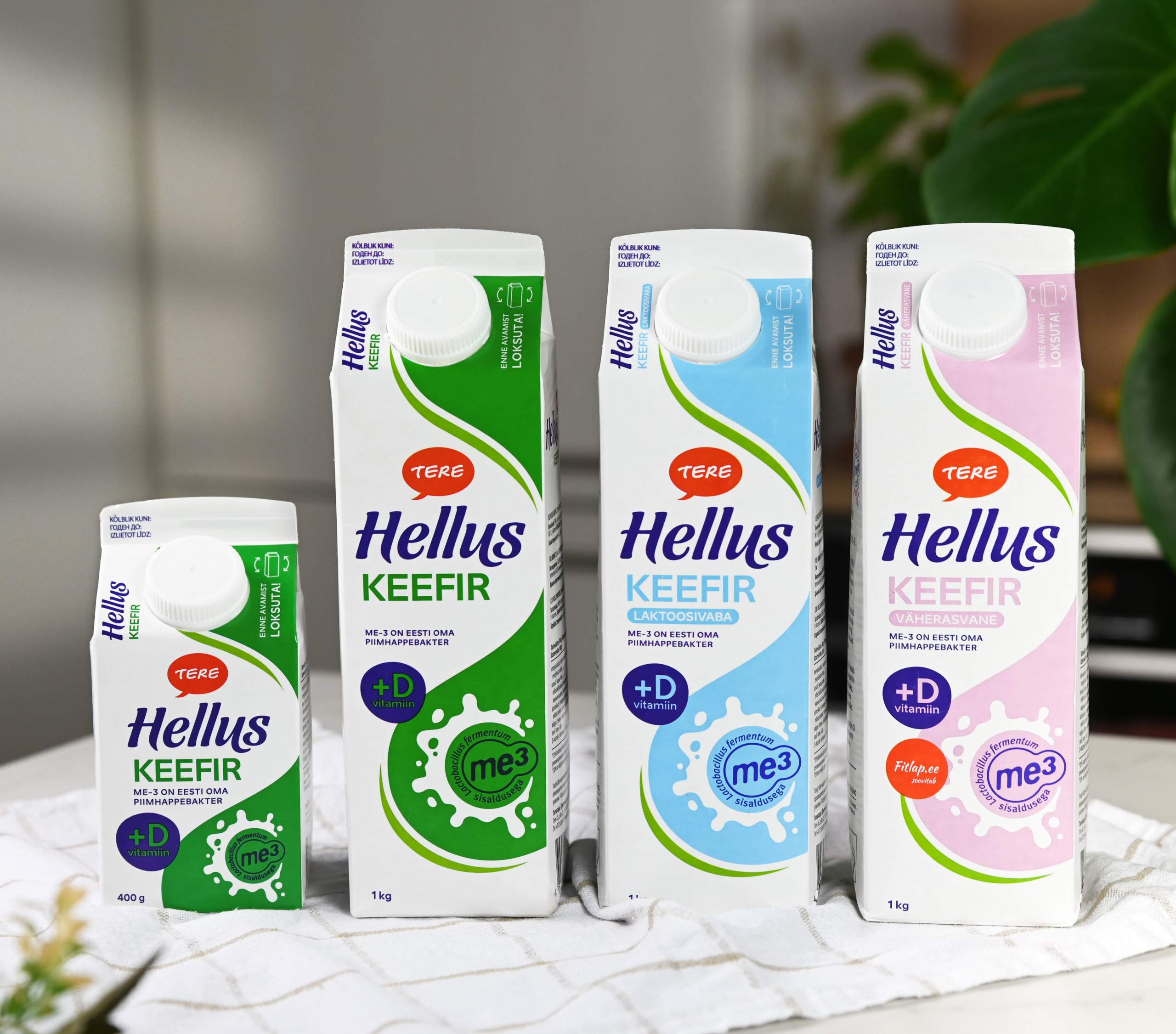 "We are moving towards more environmentally friendly packaging choices and by 2030 we want at least 50% of the plastic in our products to come from renewable sources," said Katrin Tamm, Head of Sustainability at Nordic Milk OÜ. "The forest-based raw material used in the Pure-Pak® cartons from Elopak is an innovative material mainly originating from Nordic forests. The polymer layer in the carton and its cap are based on tall oil, a residue from the pulp industry. This is an excellent example of innovation in circular economy, where one industry uses the waste from another in its production or manufacturing."
According to Katrin Tamm, the dairy industry is working hard to make packaging fit better into the circular economy model, reducing the overall amount of plastic and replacing it with new and sustainable materials. "Pure-Pak® cartons account for almost half of our packaging volume, which is why we are targeting this segment as a priority," adds Kartin Tamm.
The range of two Hellus kefir products – original and lactose-free, contains the probiotic bacterium Lactobacillus fermentum ME-3, a human-derived bacterium which was discovered in 1995 by researchers at the University of Tartu. It has been extensively studied in scientific and clinical trials for over twenty years and today has been used as a functional ingredient in the food industry for over 15 years.
This lactic acid bacterium breaks nutrients down into compounds that are easier for the body to absorb, which is why it is affectionately known as the 'bacterium of gentleness.' The ME-3 probiotic is the only one in the world that has two effects at the same time – it destroys harmful microbes and is good for the body.
Tere AS (www.tere.eu) and AS Farmi Piimatööstus (www.farmi.ee) belong to the leading Estonian dairy group Nordic Milk, whose consolidated share of the Estonian market of fresh dairy products is 40 per cent and which has over 400 dairy products in its product selection. Dairies in Jõhvi, Põlva and Viljandi procure over 550 tons of milk every day. In addition to the local market, products are exported to 25 other countries and the group's different units employ 570 people.
* All content is copyrighted by Industry Intelligence, or the original respective author or source. You may not recirculate, redistrubte or publish the analysis and presentation included in the service without Industry Intelligence's prior written consent. Please review our terms of use.