March 30, 2023 (press release) –
In the past, the graphic part at Cardbox Packaging was focusing on the adaptation of carton segment data for customers in the dairy industry only. Due to growing volume of orders, more workforce was demanded, which led to the new investments in various processes helping to improve external collaboration as well as internal system. In order to market the acquired skills effectively, the portfolio of the offered services to different brand owners has been extended. Among others, the new Unit is now offering wide range of 3D visualisations or creative works.
Forming the Unit has started in the second half of 2022, consisting of 7 graphic designers today. All digital related operations now belongs under the Digital Business Unit which brings advantages primarily in a form of process unification. More than ever we are allowed to claim we pack from an idea to realization; including value added services.
DATA MANAGEMENT
Every process starts with our customized data management software. Since the beginning of the packaging life cycle, data are stored and backed up online within our internal system. This customized tool enables customers to manage their data online at any time at any part of the process which makes the whole cooperation transparent and trackable, resulting in 0% unapproved artwork complaints.
ADVANCED PROCESSING
At the beginning of the packaging process, it is desirable to create a packaging construction with fitted graphic design; from a scratch, or adjust the completed artwork to be printed. Any packaging design trend could be part of your product and any artwork can be ready to print up to 48 hours.
Long-lasting experience with warping is our significant competitive advantage. It ensures faultless fitting of an artwork for rounded products, such as cups, bottles or bowls. The additional prepress actions include also complete color management, image adjustments, trapping, bleed or EAN validation.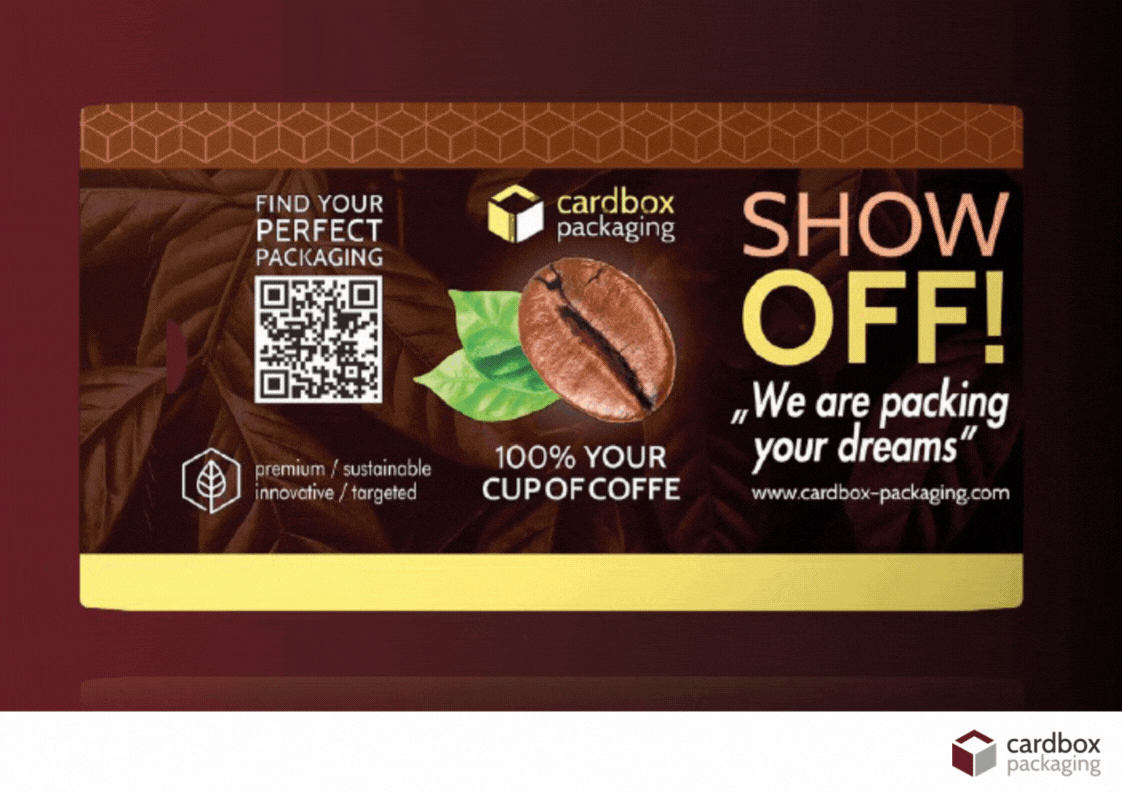 3D VISUALIZATIONS
Launching a new product or changing an existing product carries a number of risks, especially investment risks. However, these risks can be easily mitigated by 3D visualisation of your final product itself or as a store/shelf visualization. The desired product can thus be easily evaluated before production. A realistic mock-up of your packaging is now a standard part of our graphic design services.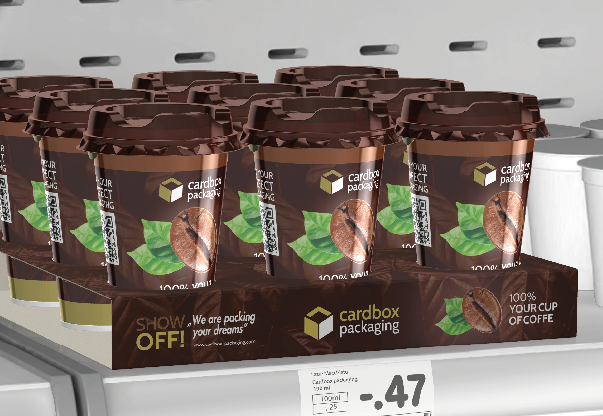 SUSTAINABLE APPROACH
The implemented control processes and mechanisms guarantee error-free data processing, which is the key to the entire job. As we enable all services related to the production of the packaging, you do not need another supplier for the successful execution of the order and all steps are properly interlinked. As a result, there is no waste of incorrectly printed material.
About Cardbox Packaging
Cardbox Packaging is an international producer of high-quality and sophisticated cardboard packaging in the luxury and branded goods sector, with a particular emphasis on the food industry. Maintaining the highest quality standards and ensuring customer satisfaction are its top priority. Cardbox Packaging benefits from its lean structure with locations in Austria (Wolfsberg and Pinkafeld), the Czech Republic (Zádveřice), Serbia (Belgrade), and the United States (Pittston, PA). It is an attractive, expert partner for the European and American markets, particularly in the confectionery, food, cosmetics, and healthcare sectors.
* All content is copyrighted by Industry Intelligence, or the original respective author or source. You may not recirculate, redistrubte or publish the analysis and presentation included in the service without Industry Intelligence's prior written consent. Please review our terms of use.