LOS ANGELES , March 18, 2022 (Industry Intelligence Inc.) –
A roundup of recent trends pitting technology against the printed word:
Trees: Researchers develop energy-harvesting wearable device from paper and plastic waste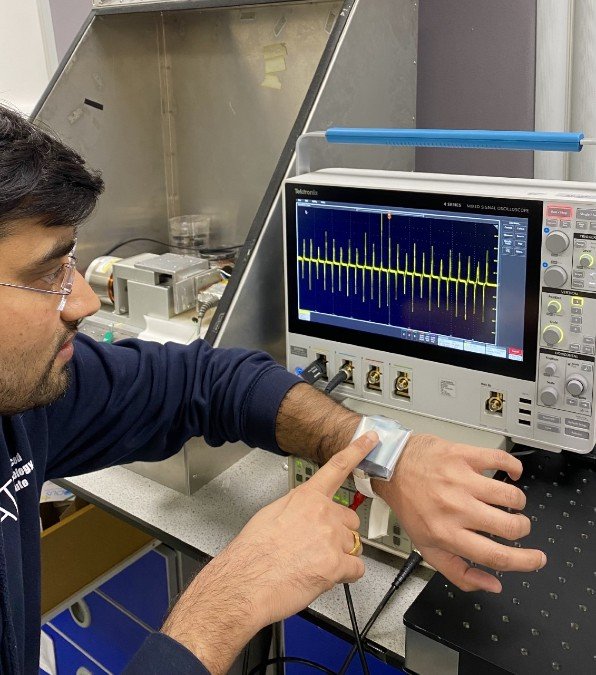 The internet-of-things revolution will likely gather ever more momentum, but creating devices that facilitate this increasingly connected future also requires more raw resources than the planet can provide. At the University of Surrey, researchers are addressing this concern by developing wearable devices made from discarded paper wipes and plastic cups, according to a university release on March 3. The prototype device can transmit Morse code, and the team aims to use this technology in smart watches. Moreover, the device is powered by human movement thanks to materials that become electrically charged after they come into contact with one another. The team envisions its energy-harvesting technology as a future game-changer for the consumer, medical and security sectors, in addition to building "a world where clean energy is available to all," said Professor Ravi Silva, director of the university's Advanced Technology Institute.
Tech: International Chamber of Commerce and WTO aim to accelerate paperless trade
Global trade, valued at US$28 trillion, is a complex process that requires the exchange of 36 paper documents and 240 copies on average, according to the International Chamber of Commerce (ICC). Though the pandemic has accelerated digitization, fewer than 1% of trade documents are fully digitized globally. To help accelerate paperless trading, ICC has teamed with the World Trade Organization to publish a toolkit that helps make digital transition easier for companies and government agencies, according to an ICC release on March 15. Given that complexity and fragmentation of standards have made paperless trade challenging, the toolkit identifies nearly 100 available standards, frameworks and initiatives to help supply chain participants facilitate real-time supply chain collaboration and real-time data exchange. Emmanuelle Ganne, WTO senior analyst, hopes the toolkit will "help push trade digitalization to the next level."
Trees: Paper shortage puts Australia's print newspapers at risk
Australian newspaper publishers are among the latest group to feel the impact from widespread paper shortages, which have disrupted everything from U.S. elections to a global firm's billion-dollar merger. In 2021, Norske Skog informed Australian publishers that it planned to raise the price of newsprint by 30% and of glossy paper by 35%-45%, citing electricity and shipping costs that are causing the shortage. Such an increase would be a blow to newspapers, potentially resulting in reduced sizes, fewer print editions and possible closures, The Sydney Morning Herald reported March 14. Norske Skog operates a mill in Tasmania, Australia, and is the primary paper provider to the country's local publishing industry. Without raising prices, the mill could shut down, and so negotiations are underway among News Corp Australia and Nine Entertainment Co. While higher paper prices could prevent a mill shutdown, it may also mean higher ad rates or cover prices.
* All content is copyrighted by Industry Intelligence, or the original respective author or source. You may not recirculate, redistrubte or publish the analysis and presentation included in the service without Industry Intelligence's prior written consent. Please review our terms of use.