March 31, 2022 (press release) –

Grande Mayumba Development Company and Corà Wood Gabon join forces to create African Equatorial Hardwoods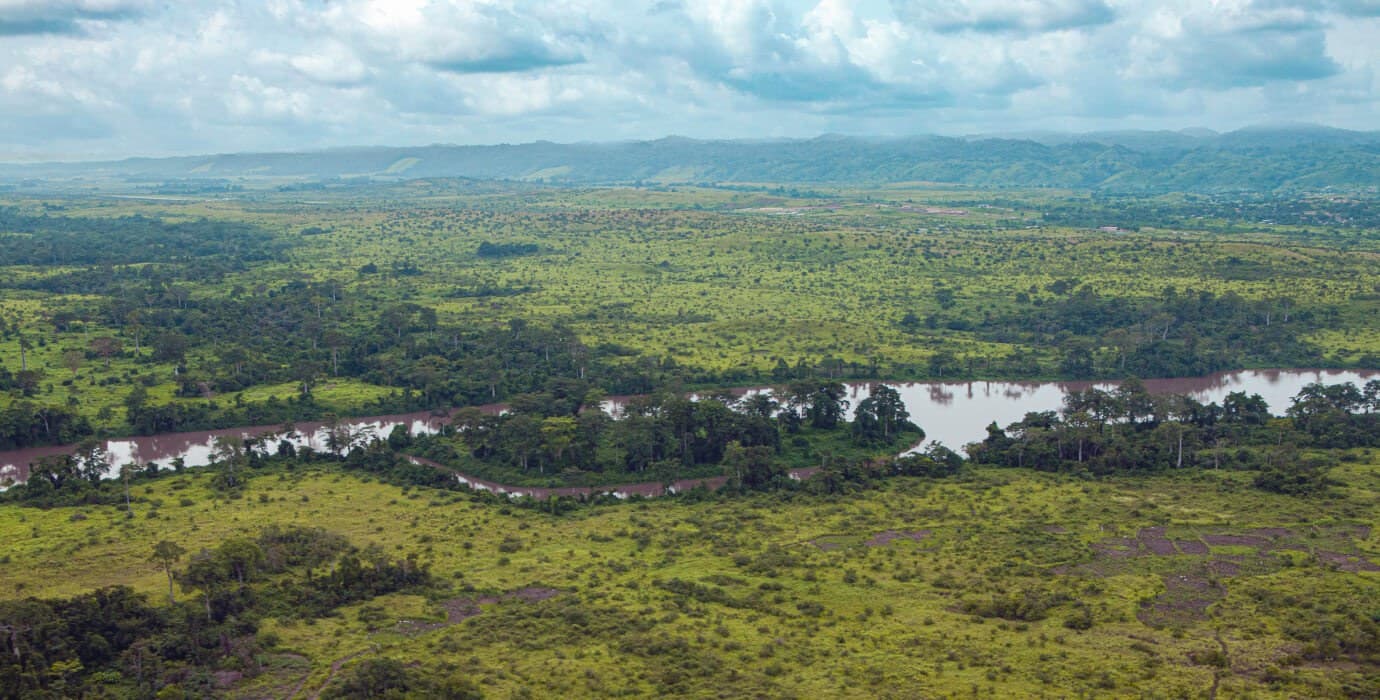 Grande Mayumba
The Grande Mayumba Development Company (GMDC), developer of the Grande Mayumba project and subsidiary of ACDG (The African Conservation Development Group Ltd.), together with Corà Wood Gabon (CWG), subsidiary of Corà Italy, have joined forces to create African Equatorial Hardwoods (AEH), a new player in the Gabonese timber industry.
The merger of forestry and industrial assets between GMDC and CWG, finalised on 31 December 2021, gives AEH access to more than 400,000 hectares of forestry concessions in Guietsou, and Grande Mayumba, as well as timber processing operations in Port-Gentil and, in the medium term, in Grande Mayumba.
AEH will uniquely combine industrial and commercial infrastructure, with sustainable forestry harvesting to optimise the management of Gabon's forest resources in Southern Gabon. AEH's approach is aligned with Gabon's national timber industry policy, that ensures jobs are created at the local level and investment into local beneficiation is optimised in order to promote investment, innovation, downstream processing and indirect employment.
Sustainable forestry and the focus on local wood processing are a component of the ambitious Grande Mayumba project, which is fully in line with Gabon's vision of sustainable socio-economic development that preserves its forests, its biodiversity, and its overall carbon sequestration capacity.
The Port-Gentil industrial complex operates primary, secondary and tertiary transformation ©ACDG Logs from Grande Mayumba sustainably managed concessions ©ACDG
Competitiveness and local processing
Through an ambitious five-year investment programme, AEH will increase industrial timber processing capacity in Gabon. The industrial complex in Port-Gentil, which already operates three processing levels and produces veneers, plywood and kiln-dried lumber, will be strengthened. A new factory will also be established near Mayumba.
More than CFA 3.2 billion (EUR 5 million) has already been invested in AEH. The investment programme foresees 20 billion CFA francs (EUR 30.5 million) over the period 2022-2026. AEH aims to have a total timber processing capacity of more than 150,000 m3 per year within five years, and will mainly export secondary and tertiary products.
The alliance opens a new chapter in the development of the Corà Group, the incumbent operator in Port-Gentil for almost 20 years. Corà Group's Managing Director, Stefano Corà explains: "The environment in Gabon and the international timber market has changed a lot in recent years. Adapting is vital. With AEH's investment programme, we will undertake research and development to bring and promote new products and wood species into the international market. It will also allow us to train more employees with new technologies, help to improve product quality and maximise timber processing in Gabon, all of which create more added value for Gabon. This alliance strengthens Corà Group's position globally and secures our long-term commitment to the country."
For GMDC, the merger will optimise the Grande Mayumba forest concessions and develop a large industrial complex, integrating the three levels of transformation by drawing on the expertise and network of the Corà Group, who has been in the international timber industry for over 100 years. The plant near Mayumba is expected to be operational in the second half of 2023, enabling most of the logs harvested in the Mayumba concessions to be processed locally.
In the first phase, more than 3 billion CFA francs will be invested in industrial equipment. The factory's capacity should reach 50,000 m3 of log processing per year and will benefit from AEH's export infrastructure in Port-Gentil, while the infrastructures are being developed in Mayumba.
"I am very pleased with the alliance between GMDC and CoràWood Gabon, which responds to a real industrial and commercial need. Our ambition is to contribute to the recognition of Gabon as a world-class exporter of sustainable timber products. This alliance will enhance the commercial value of products and exports," said Alan Bernstein, ACDG founder and chairman.
With AEH's investment programme, we will undertake research and development to bring and promote new products and wood species into the international market.
Stefano Cora, Corà Group's Managing Director
Almost 900 employees by 2025
Employment will be one of the main benefits of the merger between GMDC and CWG. It will secure 400 existing jobs in Port-Gentil as well as 120 jobs in Guietsou. AEH's investment programme is expected to create 150 new jobs in Port-Gentil over the next 2-3 years, and 150 new jobs in Mayumba, where 40 jobs have already been created in 2021. In all, AEH will employ nearly 900 people by 2025.
The Board of Directors has recently appointed Patrice Lobet as General Manager of AEH, an agricultural engineer with more than 30 years of experience in the agroindustry in Africa and Asia. Patrice Lobet is well acquainted with Gabon, where he served as General Manager of Siat Gabon and General Manager of Olam's rubber business from 2015 to 2018.
Innovative and sustainable forestry
AEH will distinguish itself as a leading sustainable forestry operator by using innovative methods to reduce the impact of forestry operations.
AEH's forestry operations in Grande Mayumba and Guietsou will include the sustainable harvesting of both commercial and lesser-known timber species. In addition, the new company will gradually shift from harvesting natural forest species to harvesting species planted in previously degraded forest areas. 13,000 hectares of degraded forest will be planted. This approach will eventually allow 90% of the forest concessions to remain as conservation areas on the long term, without impacting production volumes.
The current Guietsou concessions are certified as FSC-Controlled wood (Forest Stewardship Council). Within the next two years, all forestry operations will be FSC or PAFC (Pan-African Forest Certification) certified.
* All content is copyrighted by Industry Intelligence, or the original respective author or source. You may not recirculate, redistrubte or publish the analysis and presentation included in the service without Industry Intelligence's prior written consent. Please review our terms of use.