June 1, 2022 (press release) –
"From life comes beauty."
―Global launch of three limited-edition products powered by original Life Science*1 research―
Brand SHISEIDO, which markets in 88 countries and regions across the globe, will celebrate its 150th anniversary with the launch of its campaign"From life comes beauty."from June 1,2022. The campaign will convey to the world SHISEIDO's enduring focus on life as the essence of beauty and its ongoing pursuit of uncovering the mechanisms that connect beauty and life, together with the global launch of three limited-edition products that were realized from the brand's unique Life Science*1 research.
No matter how much times change, people continue to seek beauty. Based on this conviction, SHISEIDO has been pursuing the essence of beauty for 150 years, driven by its mission to create products that add a healthy vibrance to your life.
"In today's era of uncertainty and hesitation, what kind of beauty are we seeking? Our conclusion? Life. If people around the world, regardless of age, gender, and region, continue the conversation about how beauty and life are related, we believe it will inspire changes for a better world," says Ryota Yukisada, Chief Brand Officer of brand SHISEIDO.
The campaign will convey to the world the enduring spirit of SHISEIDO, which has been handed down in an unbroken line for 150 years, and its hope for the future, embodied in the phrase "From life comes beauty." What is more, SHISEIDO will launch three limited-edition products to mark its 150th anniversary, the fruits of its unique Life Science research conducted in its ongoing pursuit of the relationship between beauty and life.
*1 "Life Science" is a unique science created by uncovering the relationship between life and beauty.

The three limited-edition products individually symbolize "Heritage," "Living Innovation," and "Future," to signify our past, present, and future. Their designs use an arabesque motif featured on wrapping paper created in the Taisho era (1912–1926) by Sue Yabe, a member of the design department at that time. Using 3D software, that original design was turned into a three-dimensional form, then photographed from a variety of angles and used to decorate the containers and outer cartons. The designs express the dynamism of life that opens up a new future while harnessing the assets of the past bearing 150 years of history.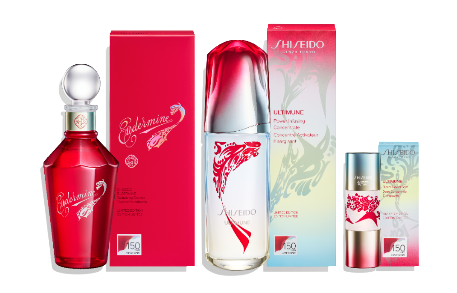 Outline of global campaign "From life comes beauty."
The campaign aims to encourage people to think about the essence of beauty and the life within it, highlighting the value of continuing that conversation in order to inspire changes for a better world and a more fulfilling future.
■ Campaign emblem - Alive Ring
To symbolize SHISEIDO's long heritage of Life Science research that seeks to explore the mechanisms linking beauty and life itself, we created a new campaign emblem, named the "Alive Ring.
The design incorporates the arabesque patterns that SHISEIDO has employed for over a century, expressing the legacy of the spirit of the company's founding and its constant focus on life and beauty in its approach to product development.
The red color of the Alive Ring and its circular shape represent both our Life Science research and the "beauty circulation" uncovered by that research.
■ Campaign key visual 
The campaign emblem is accompanied by a graphic that will be rolled out globally featuring the lively facial expressions of people from different generations and cultures. This key visual represents brand SHISEIDO's belief in the beauty of life and its desire to provide answers that will bring out the beauty of each individual. Photography by Kazumi Kurigami.
■ "From life comes beauty" campaign movie (30/60/212 seconds)
Now, more than ever, in this time of uncertainty and hesitation, beauty has the power to give us hope and courage. So let's talk about beauty.
The campaign movie features people from all over the world giving their views on "what is beauty?", interwoven with images full of beauty, dynamism, and life, with SHISEIDO declaring that as long as people pursue beauty, it will continue to uncover the essence of beauty.
The movie includes interviews with 150 people of different ethnic backgrounds, genders, and ages, living in various parts of the world.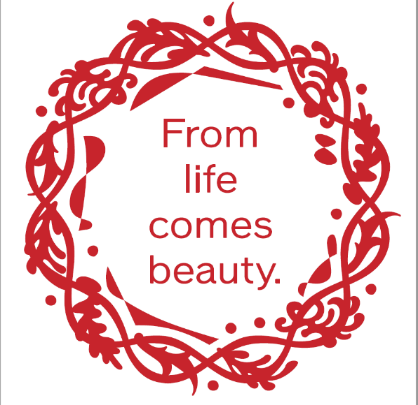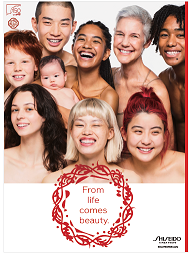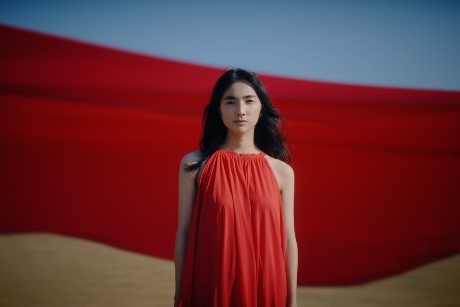 * All content is copyrighted by Industry Intelligence, or the original respective author or source. You may not recirculate, redistrubte or publish the analysis and presentation included in the service without Industry Intelligence's prior written consent. Please review our terms of use.