July 27, 2022 (press release) –
Carbon dioxide and skin care: These are two worlds that could hardly be more different at first glance. With the innovative NIVEA MEN "Climate Care Moisturizer", which is on shelf now, Beiersdorf demonstrates again that it is possible to benefit both the skin and the environment. NIVEA MEN is the first manufacturer of skin care products to use an ingredient derived from recycled CO2.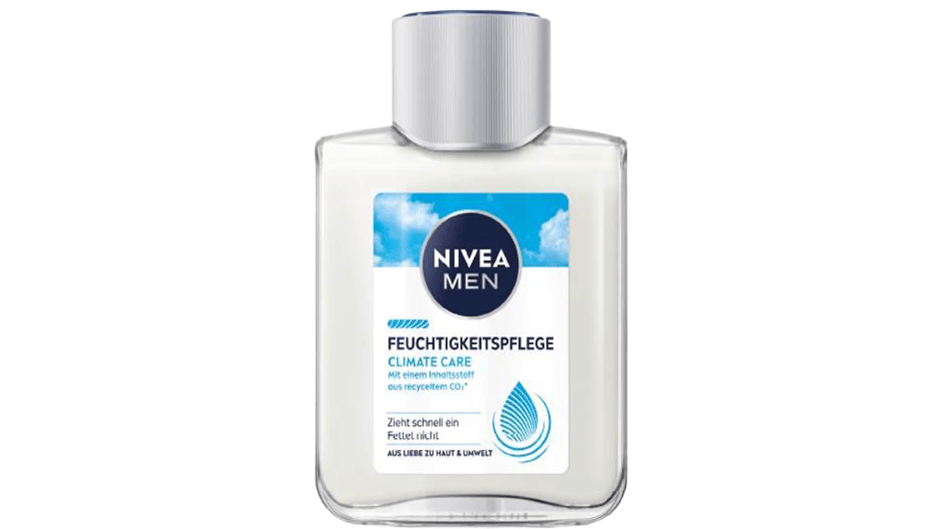 NIVEA MEN "Climate Care" Moisturizer Limited Edition in Germany as of July 2022
In this interview, Dr. Manuela Köhler, Chief Scientist Feedstock & Formula Science, and Jennifer Williams, Global Brand Manager Sustainability, talk about the project.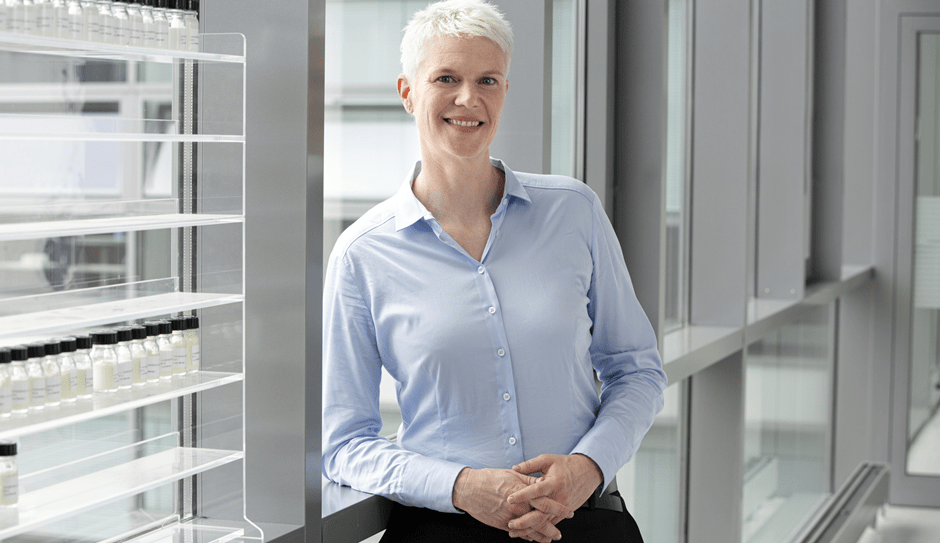 Recycled CO2 is already used in some industrial products such as packaging. NIVEA MEN is now breaking new ground and using ethanol based on the so-called CCU technology (see info box below) in a moisturizer. How and when did the idea arise?
Manuela Köhler: We had already been working on the project in an interdisciplinary team for a few years. The starting point was the important question of how we can further advance our responsible use of resources. In other words, where do raw materials originate – and where do they go? It quickly became clear to us that there is no way around CO2 as a "waste material" that can be recycled into a valuable raw material. At the same time, it is obvious that we can only achieve our ambitious corporate sustainability goals if we pursue innovative approaches. This project is a flagship example.
Where does NIVEA get its recycled ethanol?
Manuela Köhler: We did extensive research and came across a supplier called LanzaTech. The company is one of the world's leaders in gas fermentation technologies and has developed innovative ways of extracting ethanol from CO2. Since this ethanol is relevant for our cosmetic products, we reached out to them – and found an excellent cooperation partner.
Why is this project a good fit for NIVEA MEN?
Jennifer Williams: When Manuela shared the idea with us, it immediately got our attention. We know from market research how important the issue of climate protection is to NIVEA MEN consumers. More than 50% of the men worldwide actively want to reduce their carbon footprint and are interested in relevant product alternatives. Therefore: a perfect match!
Not being an expert, one might assume that ethanol obtained through a recycling process cannot be of such high quality. Is this true?
Manuela Köhler: Skin always comes first – in other words, skin compatibility and product safety are always our highest priority. Our aim is to offer consumers the best possible product quality, using innovative sustainable technologies such as this type of artificial photosynthesis. The recycled ethanol we use – just like conventional ethanol – has the cosmetic grade of purity and provides a light texture and refreshing skin feeling.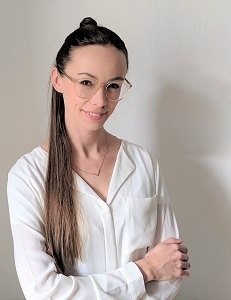 One final question: How do you assess the chances that we will continue to use recycled CO2 in the future?
Manuela Köhler: I am delighted that we have been able to bring this product to market with a large team of colleagues from R&D, Sustainability, Procurement and Marketing over the past few years. From my point of view, this is just the starting signal that will be followed by further developments in this direction.
Jennifer Williams: I completely agree with that. We see the launch as a clear investment in the CCU technology as such. In terms of decarbonizing our environment, the CCU process is an important technology that we believe in and that we as a skin care company are the first to use for the production of cosmetic products. This is one of Beiersdorf's extensive measures under the CARE BEYOND SKIN sustainability agenda to help address the global climate crisis and accelerate positive change.
Thank you both for explaining this product launch and technology to us on behalf of the whole project team.
CO2 – from waste to raw material
Three letters stand for a brilliant idea: CCU. Behind it is the Carbon Capture Utilization Process, a state-of-the-art technology to recycle CO2 in several steps: First, carbon is collected and diverted into a bioreactor; then fermented and subsequently processed into cosmetic ethanol. Ethanol is used in numerous cosmetic products.
* All content is copyrighted by Industry Intelligence, or the original respective author or source. You may not recirculate, redistrubte or publish the analysis and presentation included in the service without Industry Intelligence's prior written consent. Please review our terms of use.